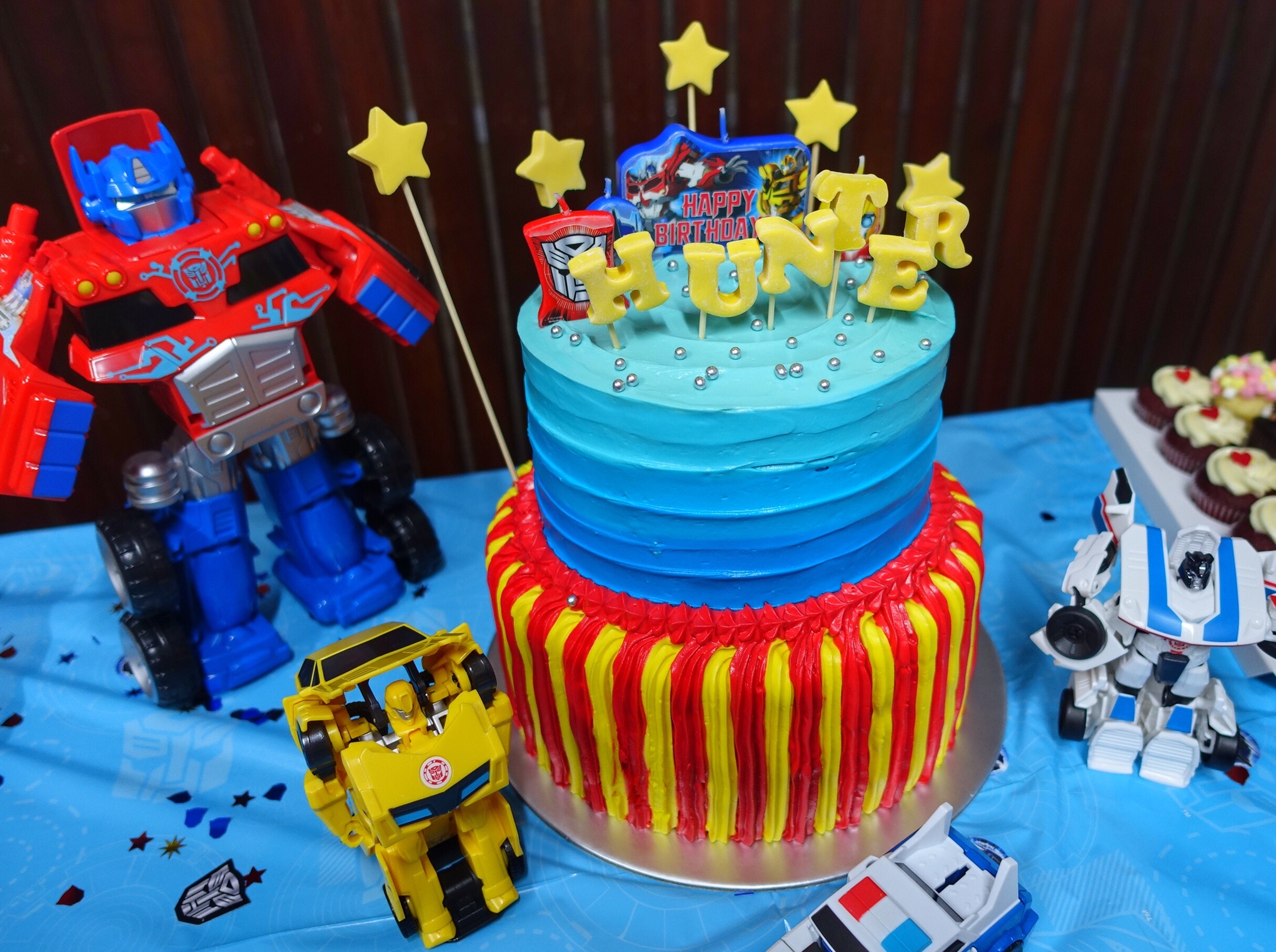 Our firstborn child turns 5 years old today.
And, for the first time, Hunter requested a big boy theme – Transformers. It made me a bit wistful, because previous years he'd either not requested anything at all (too young to understand) or requested cutesy babyish themes.
But this was the first year he was very specific on Transformers, and also very specific on who he wanted to invite. I drew up a January calendar on a big sheet of paper and he crossed off each date every day.. excitedly looking forward to his birthday party. He wanted in on all the birthday prep, and wanted to oversee it all to ensure the theme was pervasive through all the decor!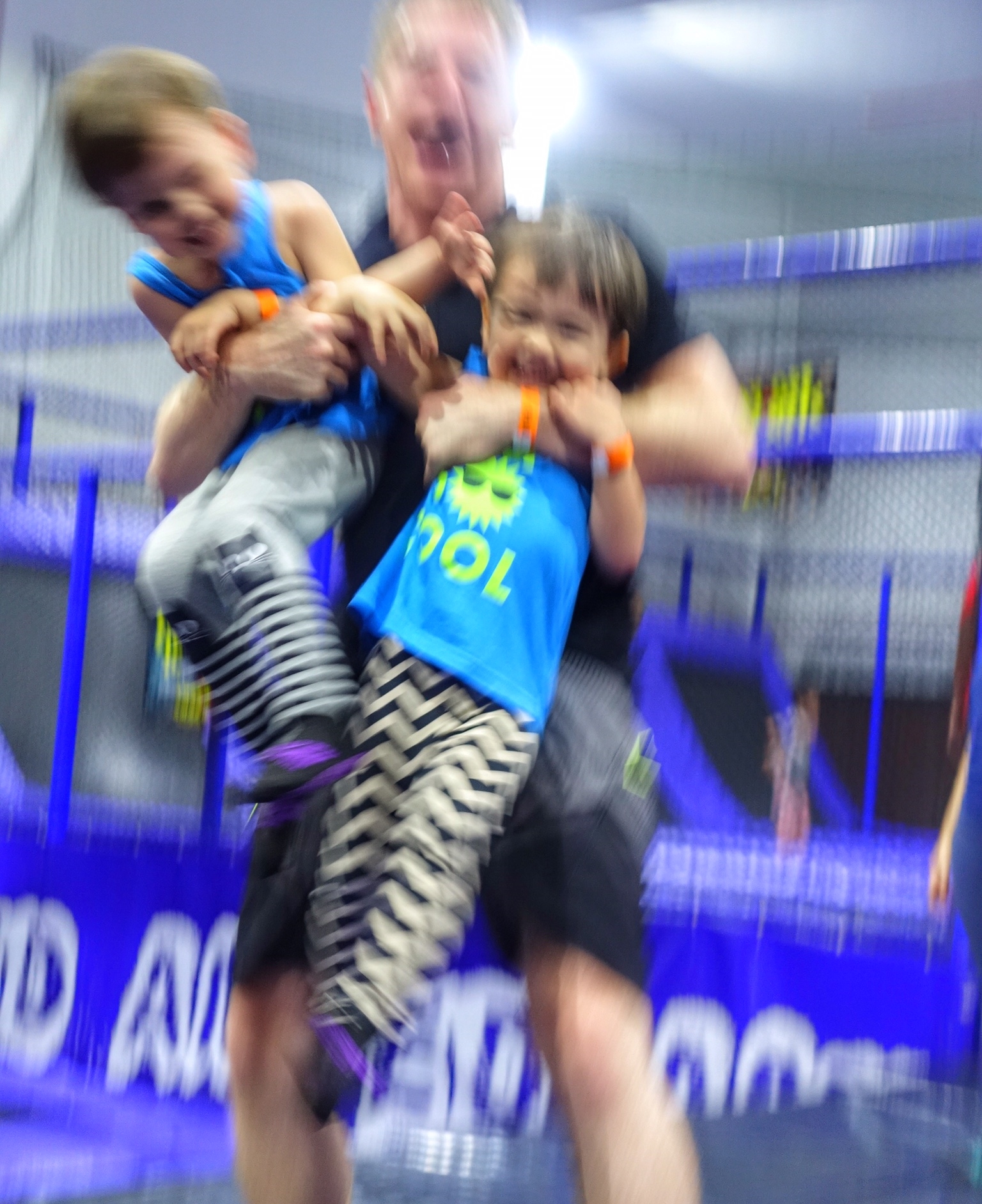 For the first time – ever – we held a party that wasn't at our place. Our parties, be it birthdays, celebrations, etc, have always been by the poolside and BBQ or self-catered food. We've just always enjoyed the ambience of having a poolside party, and it became a bit of a Burgess thing.
But, this time, I was pretty tied up at work and had very very little time to fuss around with birthday prep and organisation. So I simply purchased this clipart off Etsy, and Transformers themed decor from the shops. But the room still looked pretty cheerful and got Hunter's "It has to have Transformers EVERYWHERE, Mummy" vote of approval, so I was happy!
And the party was held at Amped! My kids love this trampoline park, and it's only just across the river from where we live.
And that (blurry) photo above? Pure joy for me 🙂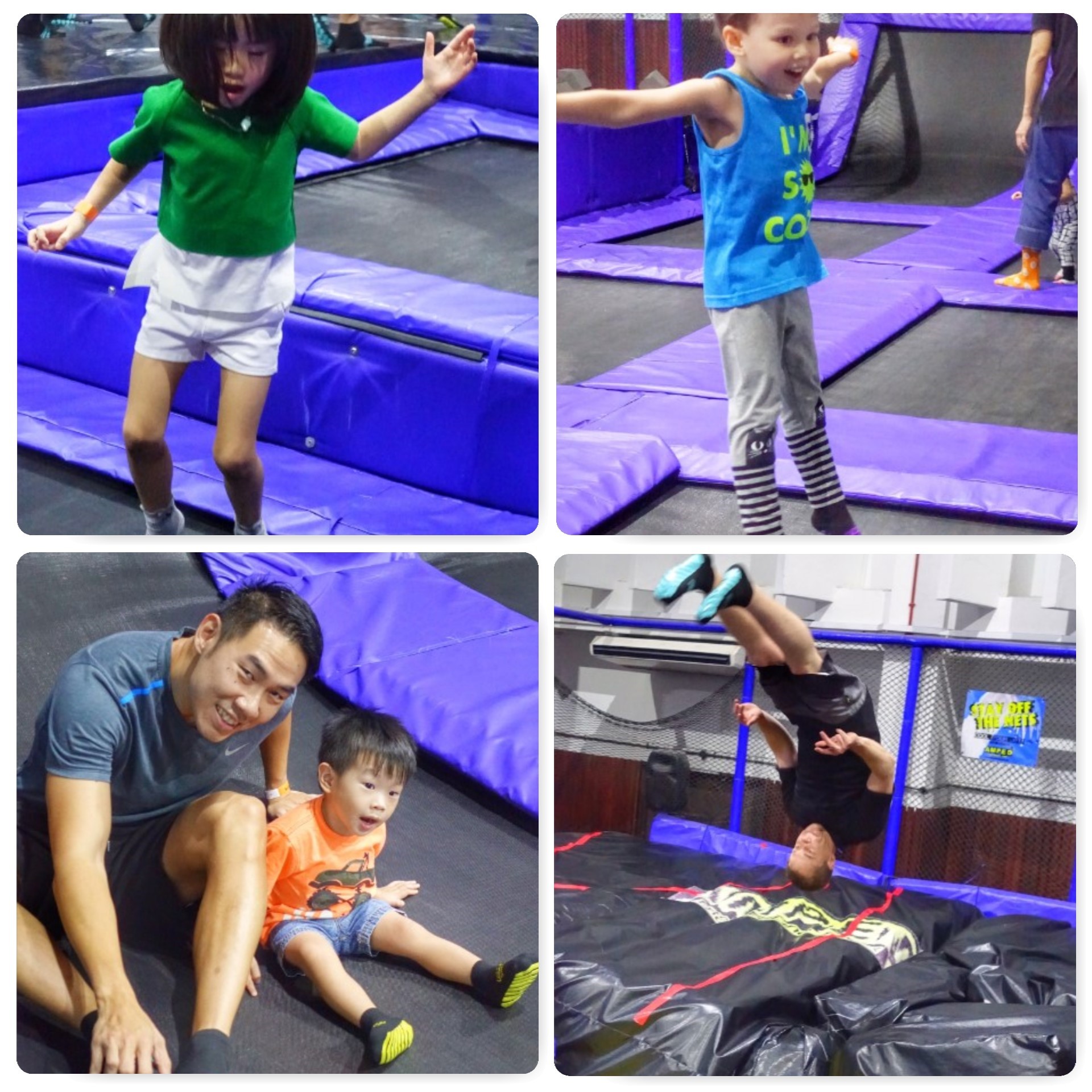 We had 15 kids jumping, and all the Daddies got in on the action too 😉 It was an excellent way to expend all the kids energy and we got one hour's worth of jumping in.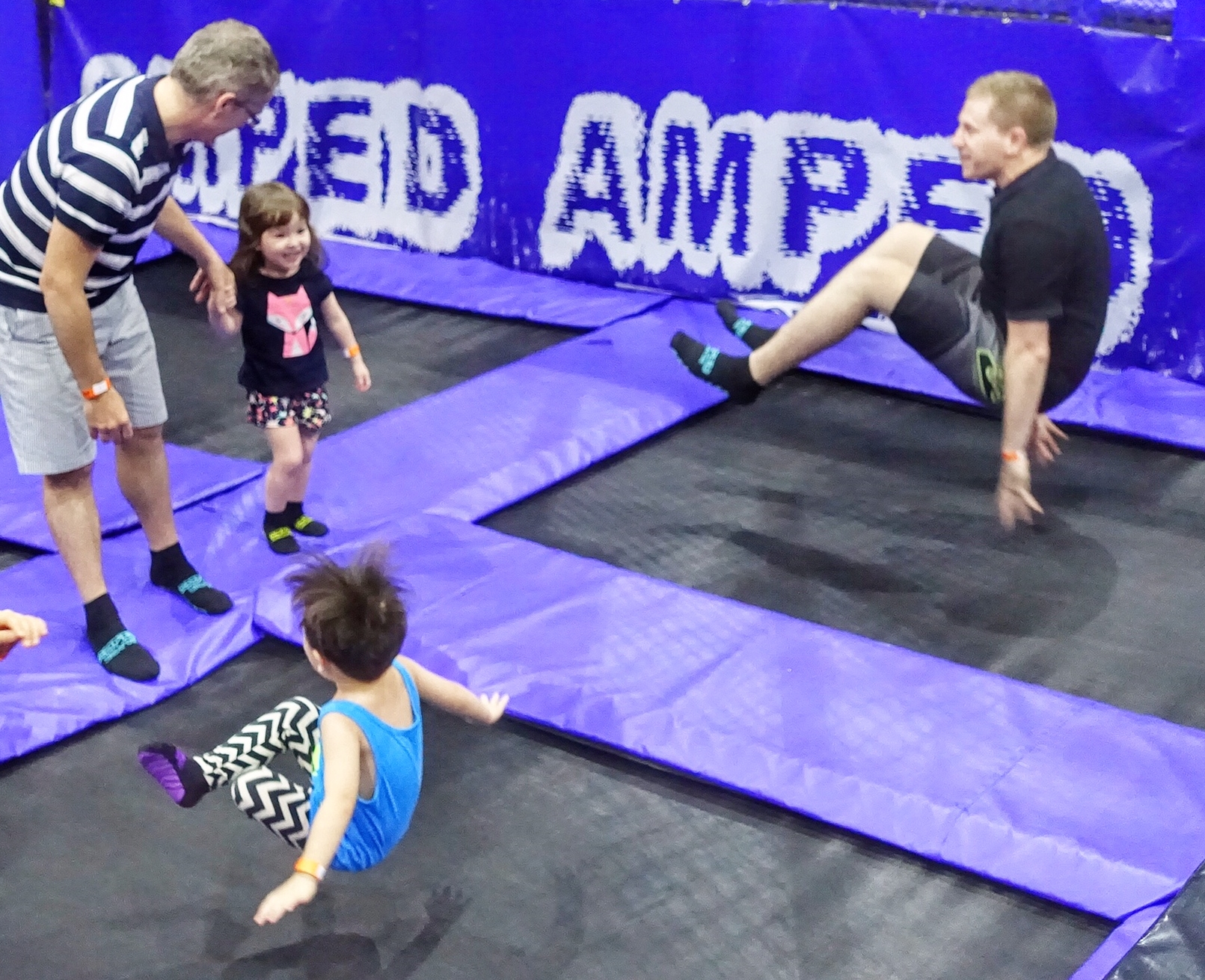 I love this candid photo – of both Carter and Daddy jumping in sync!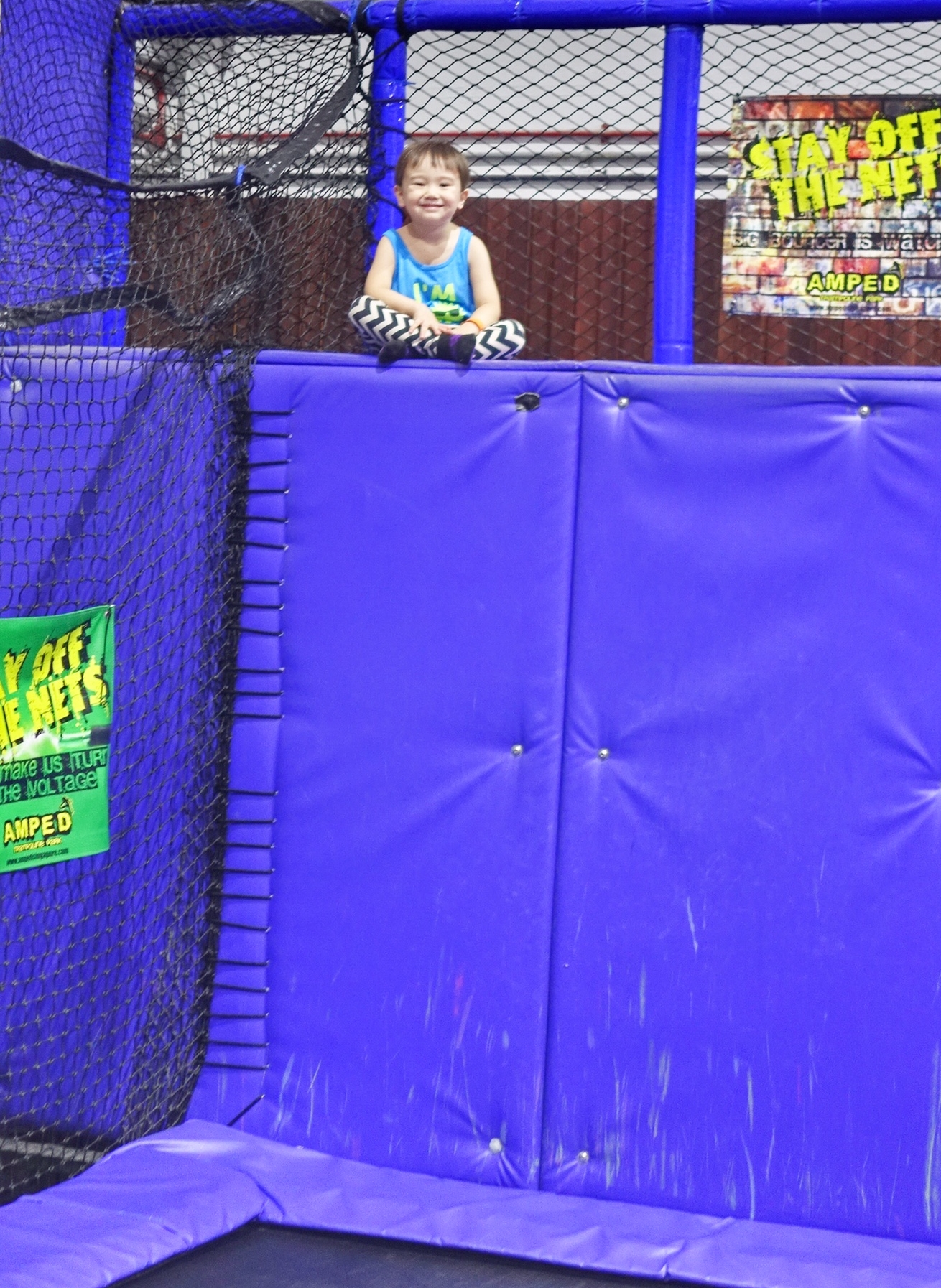 My jumping bean, the kid with no fear.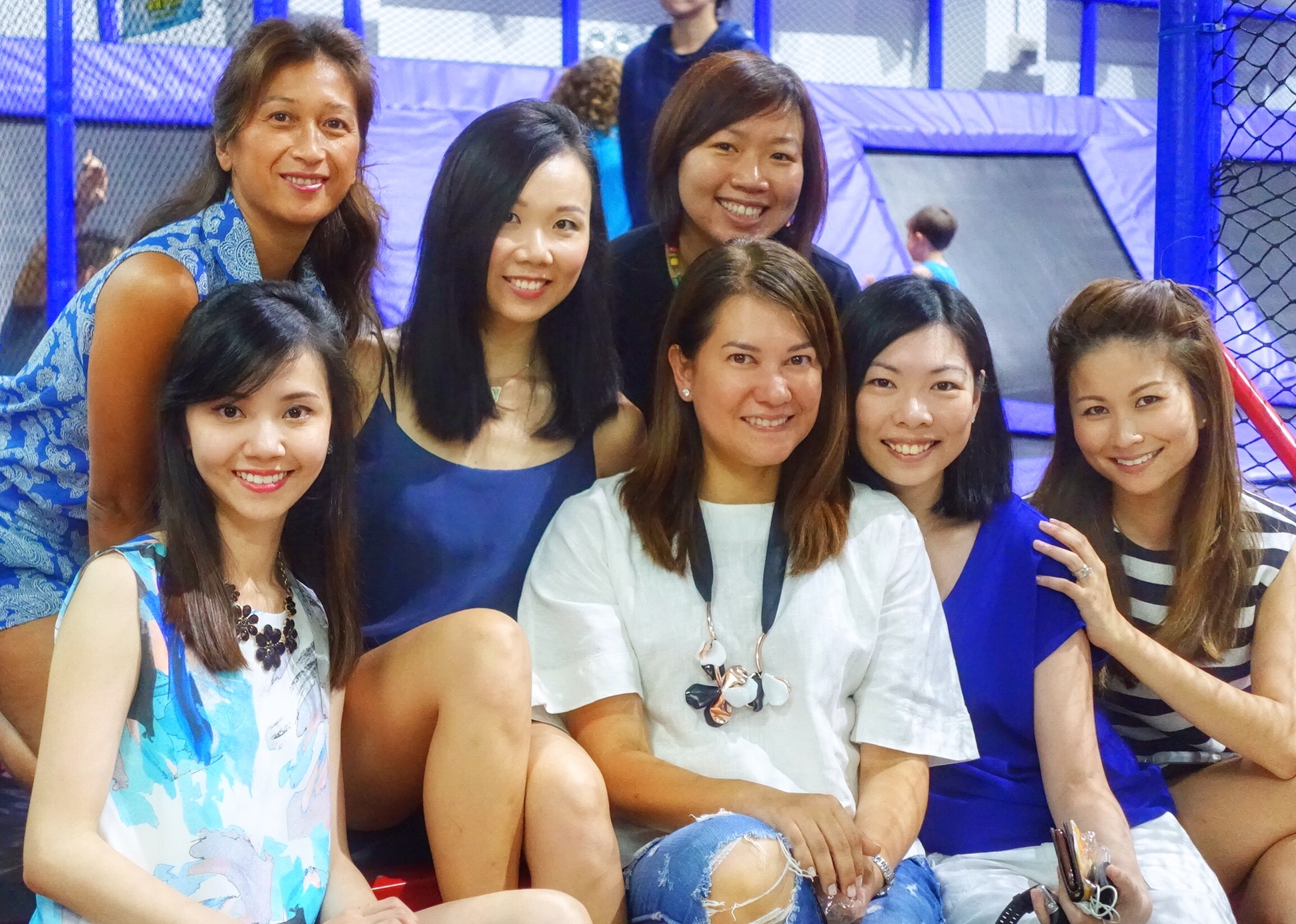 Managed to get a shot of most of my girl friends, but missing a couple of them. I love this photo, because every single one of us looks nice here!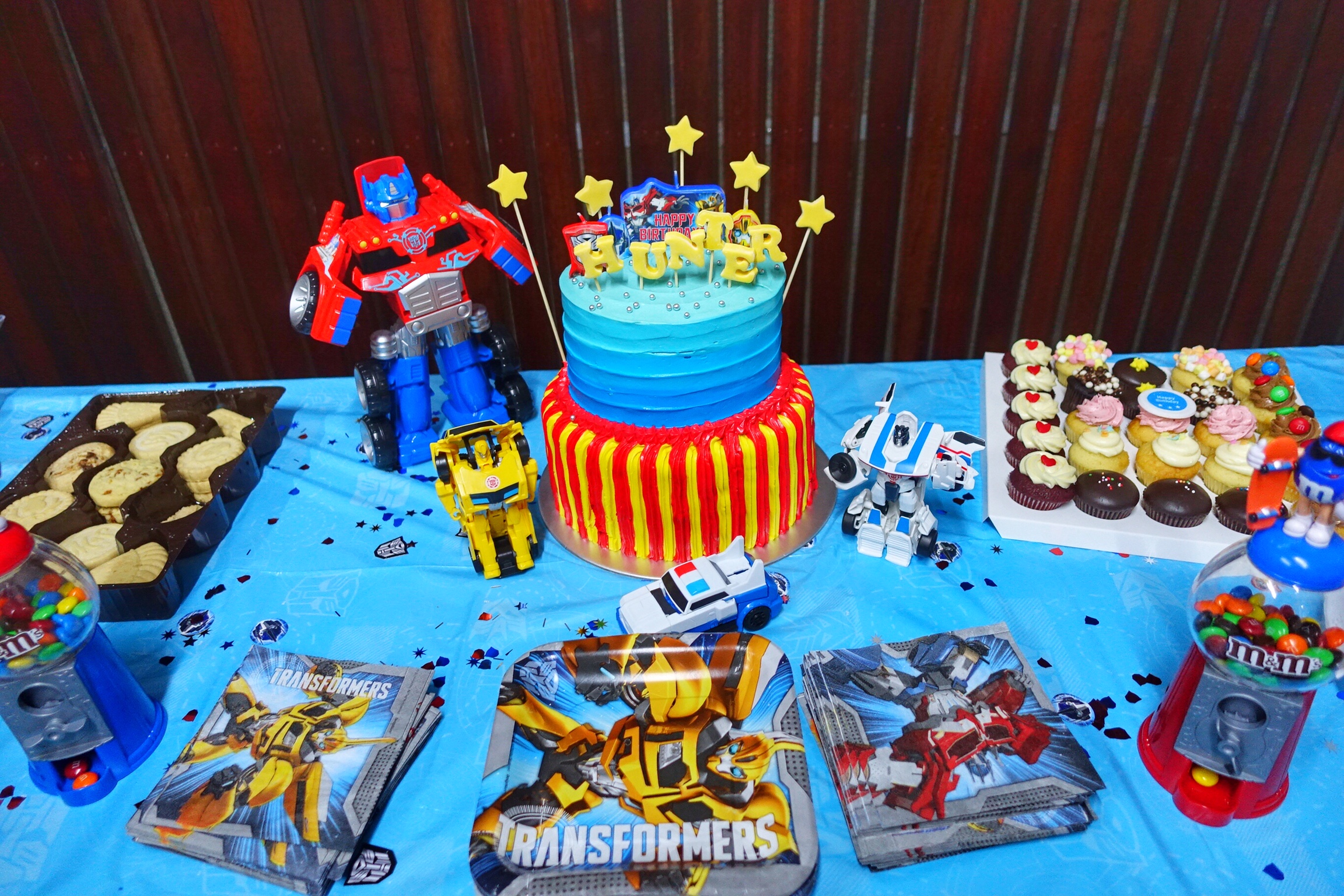 This was the table set up. The issue I had with the Transformers theme is that the merchandise is actually kind of… dark and scary. I wanted something a bit cuter and brighter! I hope that came through in the party decor – which was mostly bright red/blue/yellow and I tried to steer clear from black and scary pictures of Transformers. Thankfully we had a large Optimus Prime, courtesy of my mum-in-law, which was a cutesy version!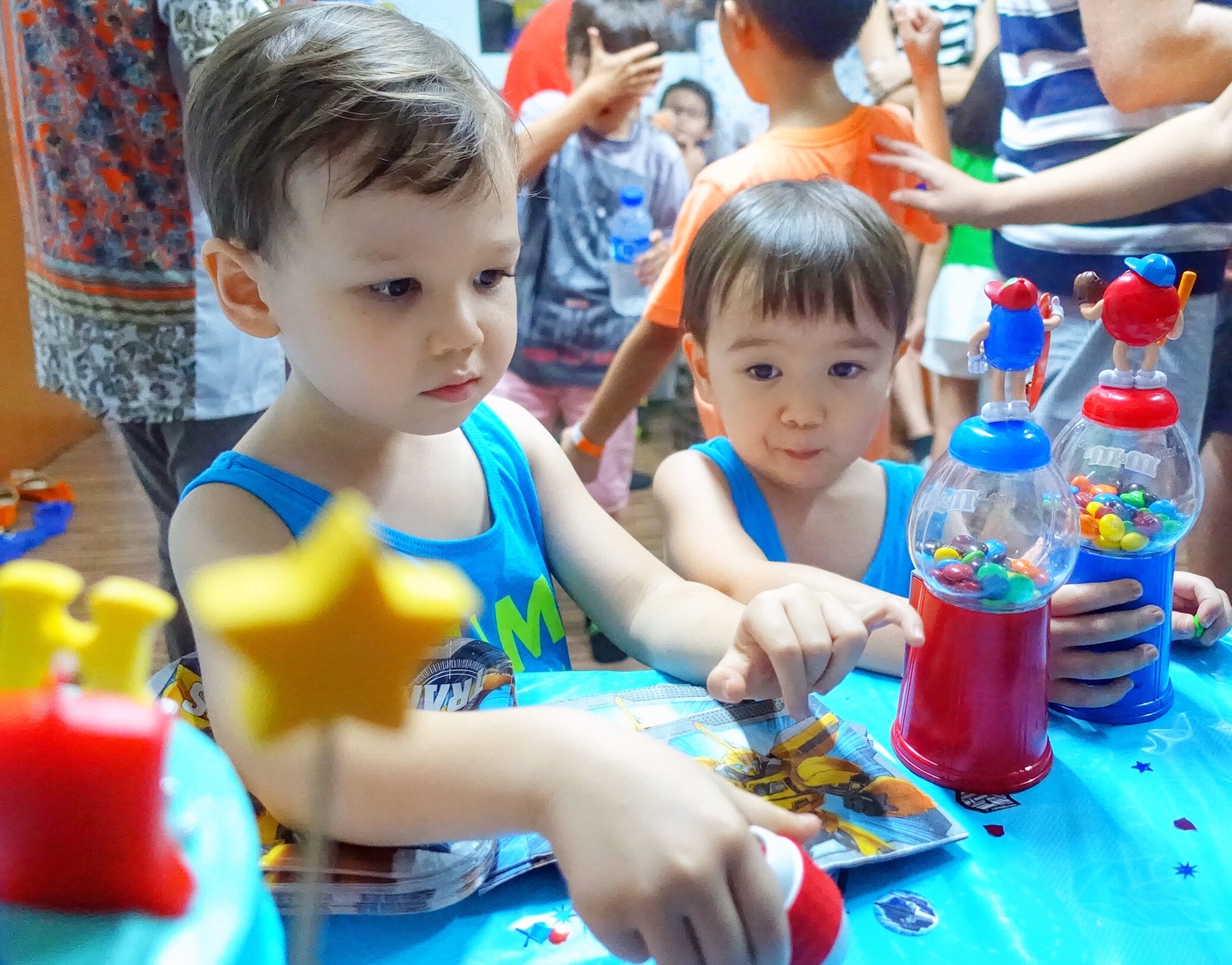 M&M dispensers from my aunt, which were a big hit at the party. Made me realise I should've gotten 15 of these and given them out as party favors!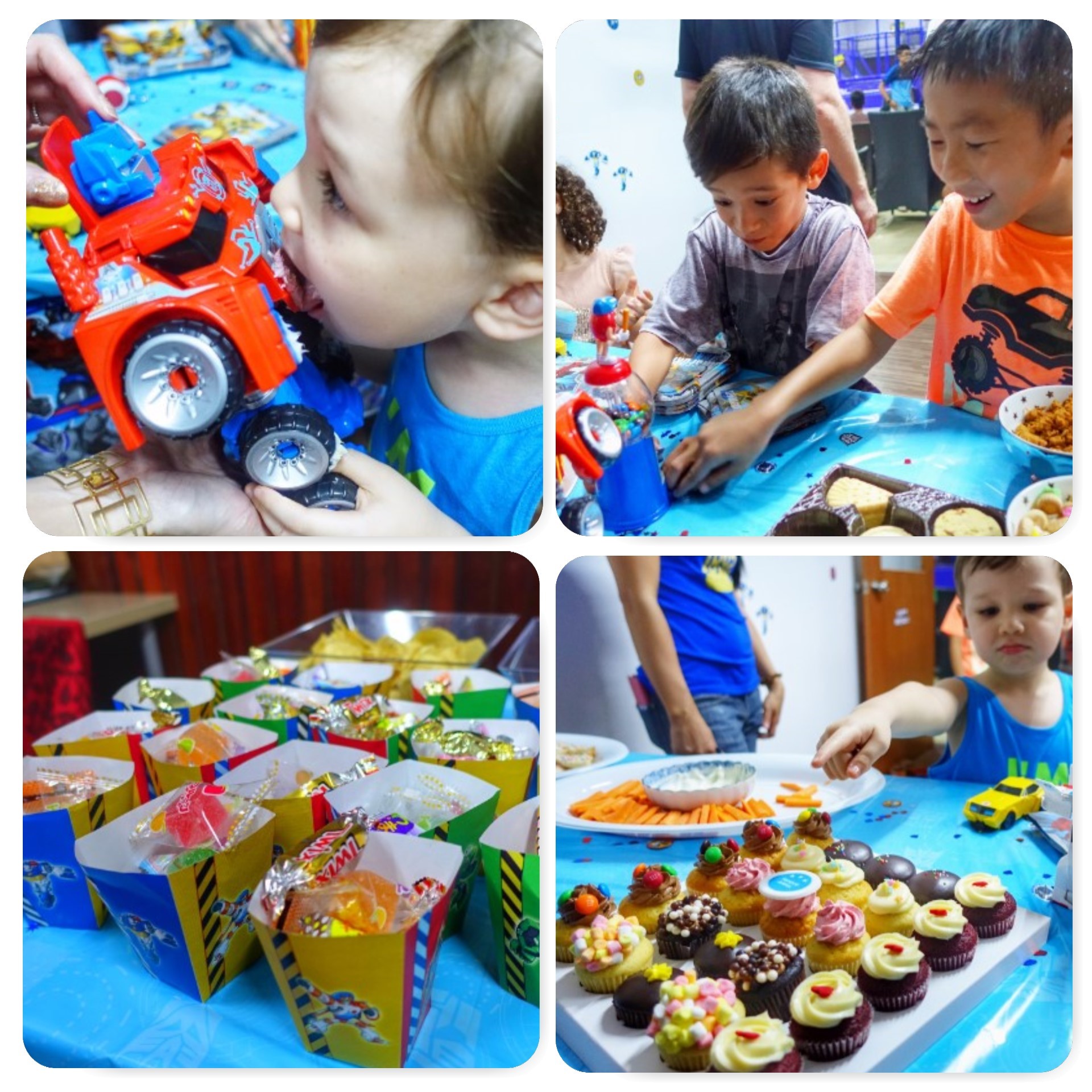 More party pics. Love how colourful everything is.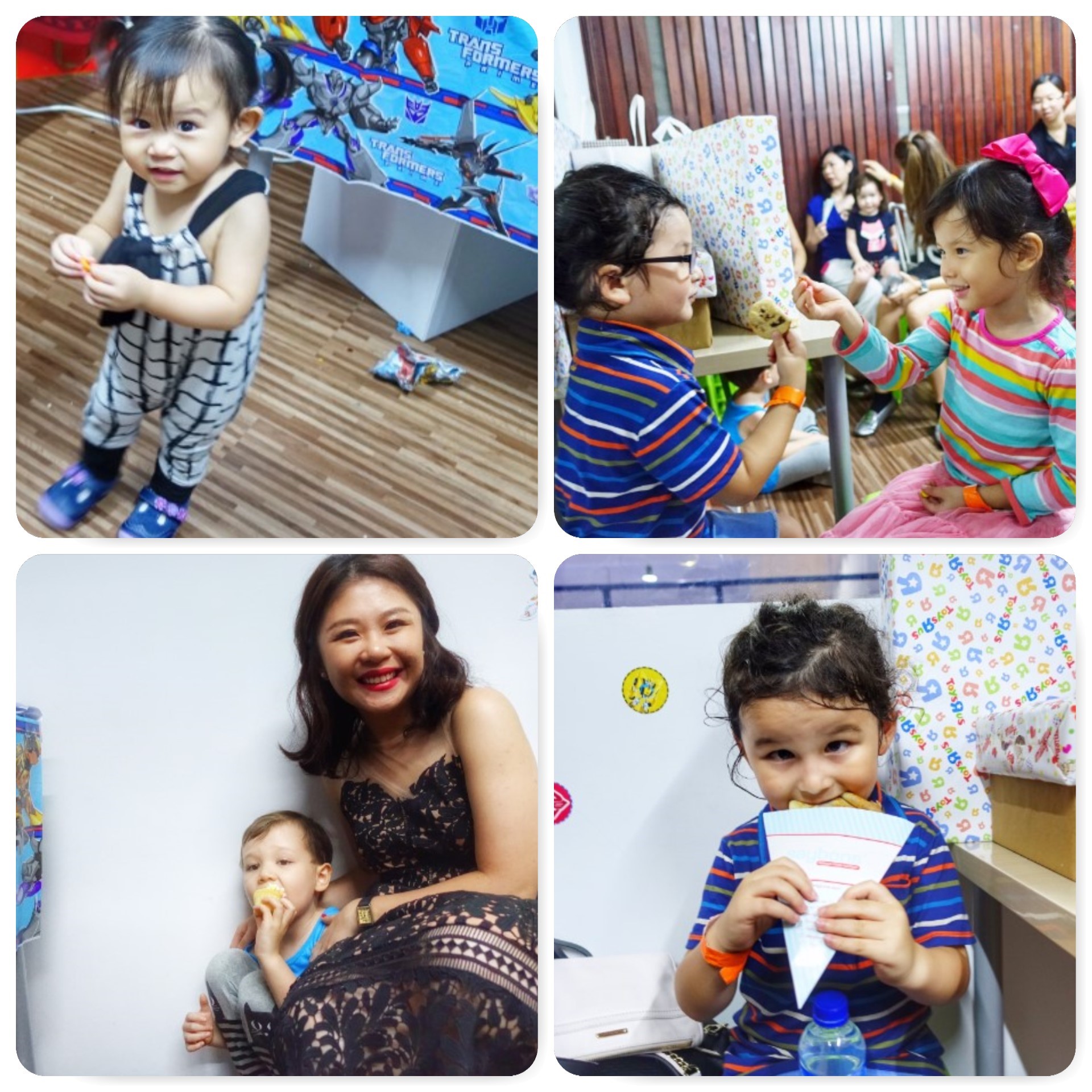 Happy folk.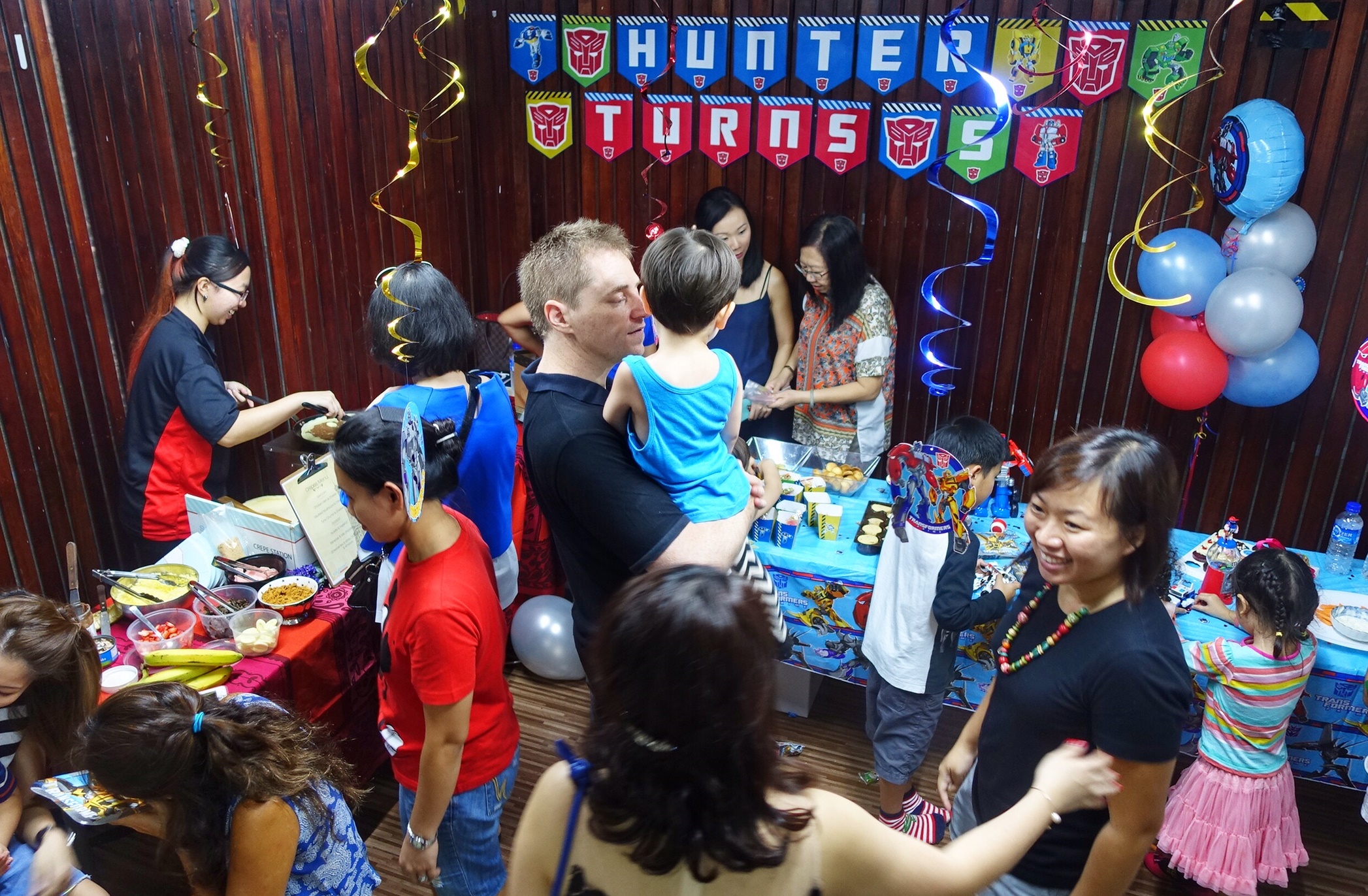 We got Saybons to set up a crepe station (on the left) so they cooked up savory and sweet crepes for us. Yum. Poor girl was a bit flustered, though, as everyone was ordering at around the same time!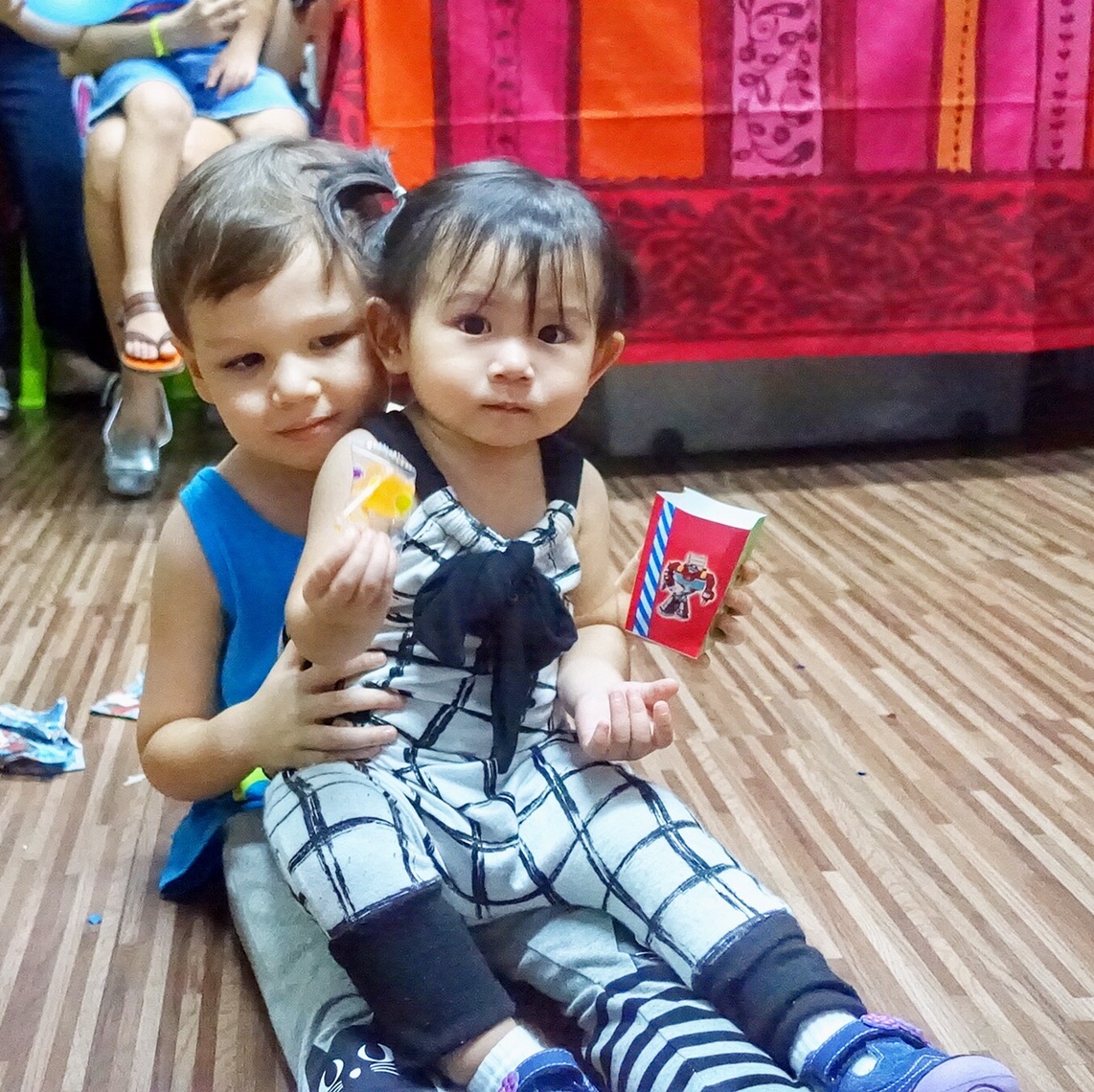 Hunter has a soft spot for younger girls, especially if they're pretty 😉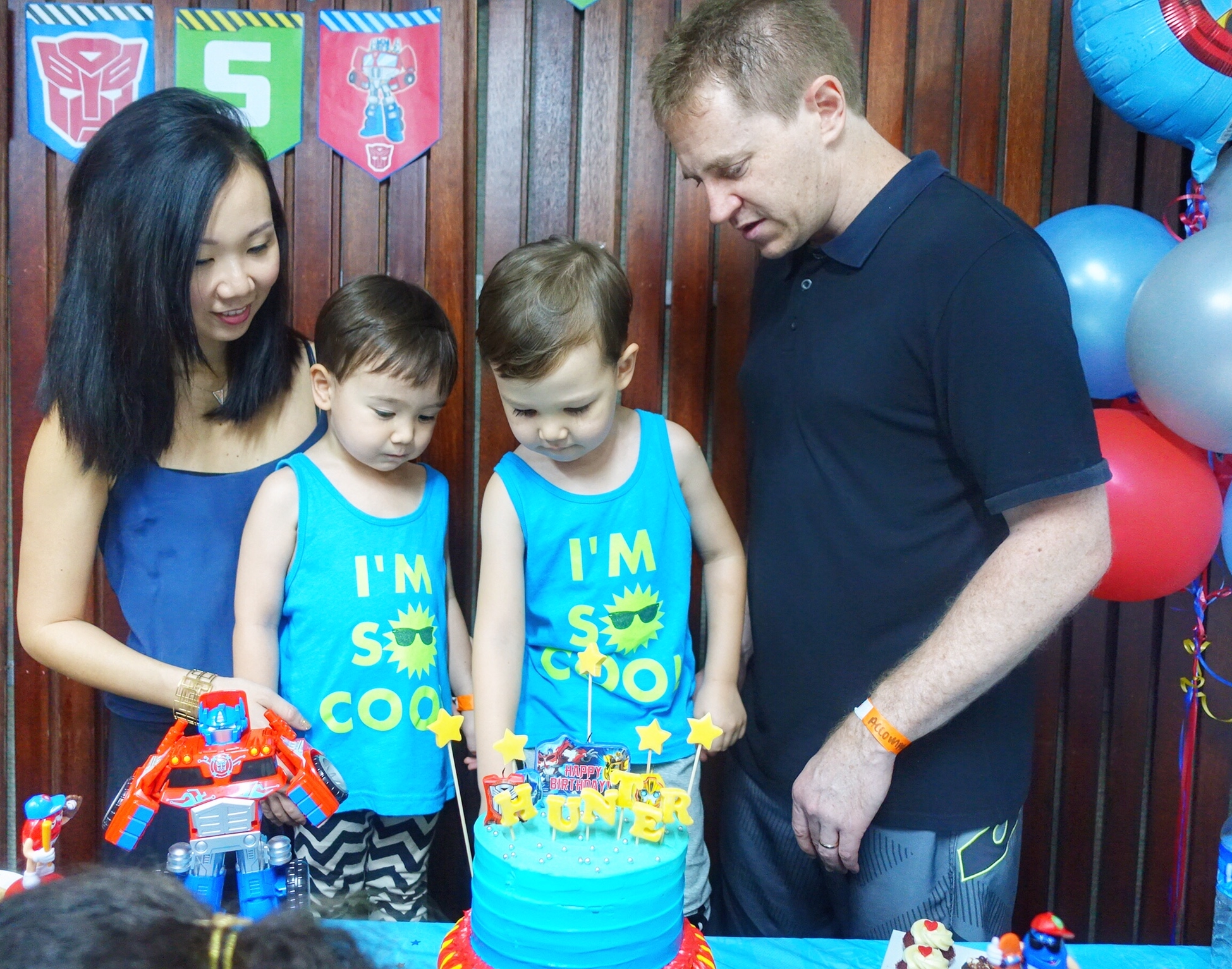 Birthday cake cutting time. I can't believe I've been a Mum for 5 years now. Where has all the time gone?!
Hunter surprised me by giving his own Thank You speech. It was really meaningful because he's not necessarily the type to want so much attention, so I was proud of him that he really stepped up. He did try to invite everyone to his next birthday party…. errrmmmm…. tomorrow!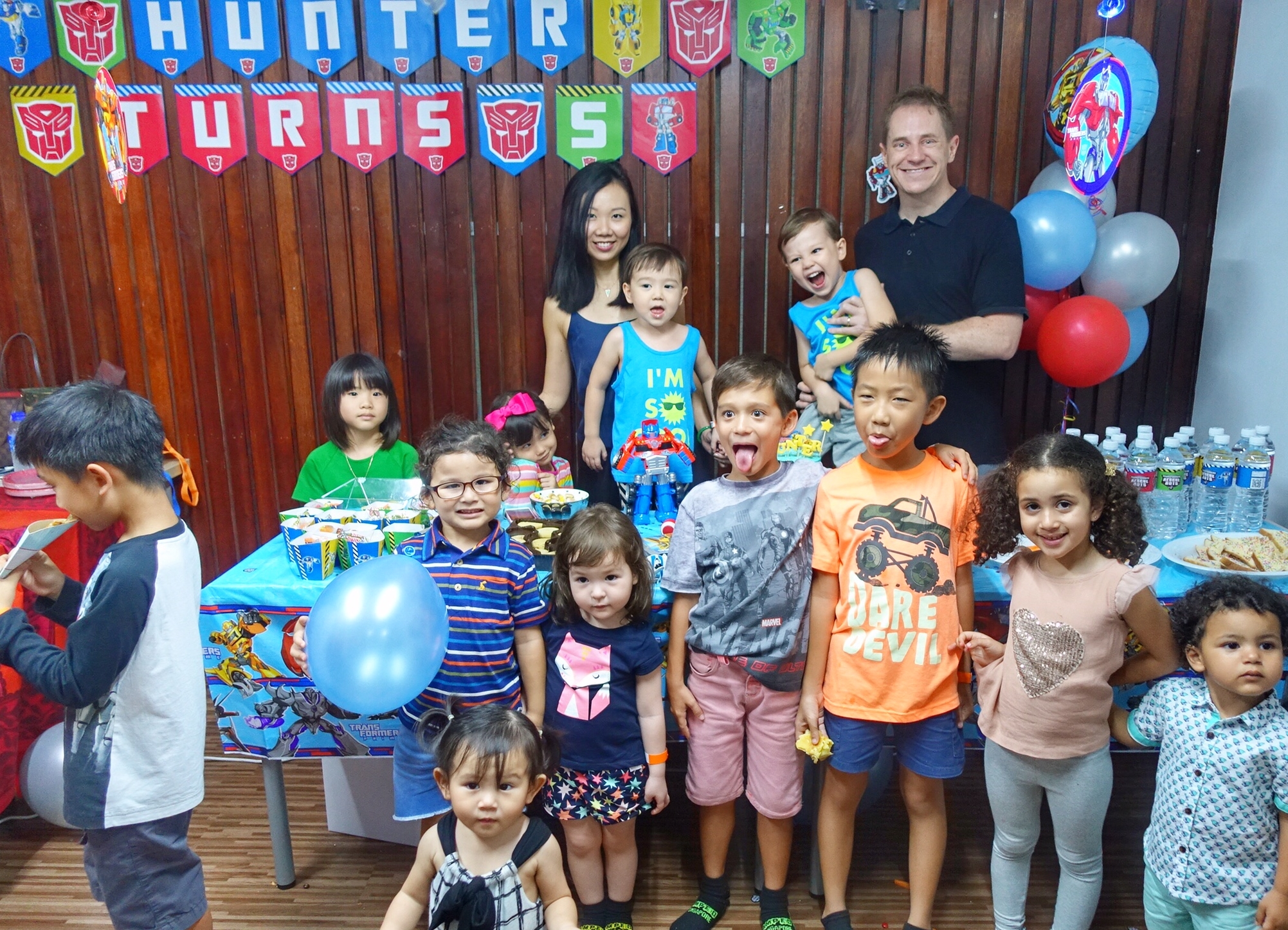 Tried to get a photo of all the kids, but when has that ever worked out? 😉 Missing kids, kids looking in various directions, silly faces…. I suppose that sums up the madness and activity of the party!
HAPPY BIRTHDAY darling Hunter. You are truly blessed and so loved!