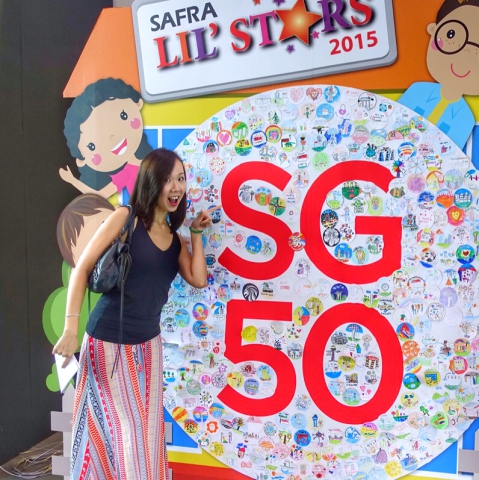 You know what's pretty sweet, living here in Singapore?
The government does a good job with rolling out interesting (and wholesome) activities for families. And, they're often free to enjoy!

This time round, it's Arts in Your Neighbourhood (AYN) that has come to town. Launched by the National Arts Council, the point of this programme is to bring interactive and fun arts right to the doorstep. This means that the locations are set up all over Singapore and feature local and international artists – all free. It's a nice way of demonstrating that the arts isn't just found in the galleries and museums, but can be experienced right where people live/work/play, and can captivate a whole family.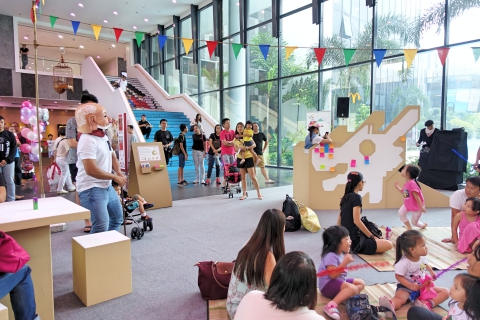 This is their set up in the SAFRA Toh Payoh branch. I specifically liked it as it was indoors and air-conditioned 😉 It's a great idea for a weekend treat, since you can grab lunch first then watch the play with the family.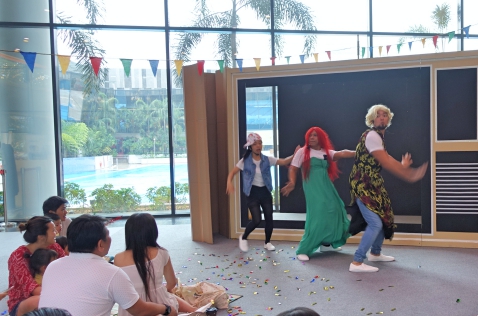 The star production is titled Together We Watch, and is created by MySuperFuture Theatrical Productions. It's an interactive theatre performance inspired by local childhood experiences from days of old. It's actually pretty nostalgic and sweet to watch!
The most impressive thing is that the actors are all from the Esplanade's PLAYtime! performances. Yep, the same shows that I pay good money for (my kids love the entire PLAYtime! series)…. but, here, it's free for everyone.
Note: this specific performance is on again this weekend on 14 November, at Ang Mo Kio Central Stage, at 6pm and again at 8pm.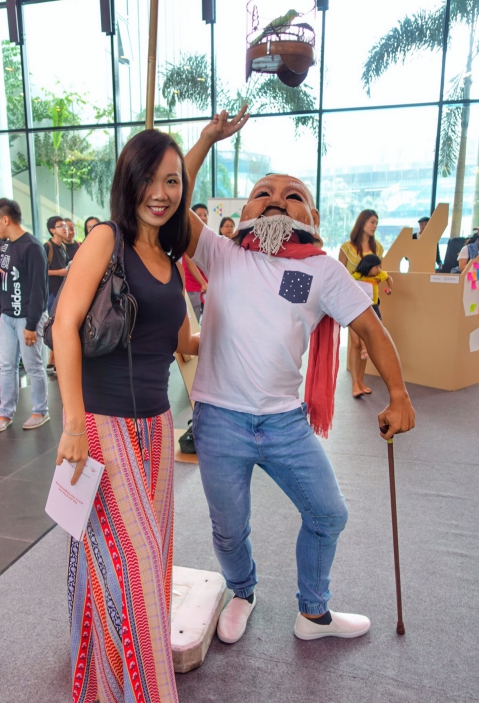 With 'grandpa'. I have a soft spot for this actor as my kids recognise him from the Esplanade PLAYtime! series 🙂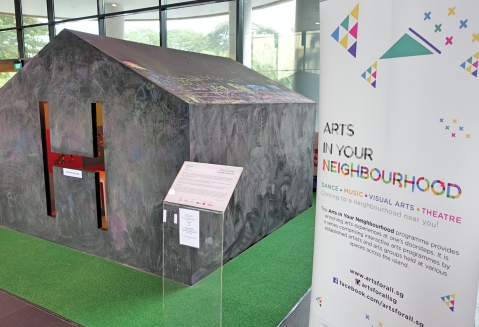 Then there's also a few pieces to check out, like the H for House by PHUNK. It's an interactive art installation that allows you to peek inside for a surprise. The exterior is one giant blackboard, and kids (or adults) can go crazy decorating it – people were drawing pictures, writing little notes, or scribbling away.
Note: This H for House installation is only available from 5 – 22 November, at SAFRA Toa Payoh.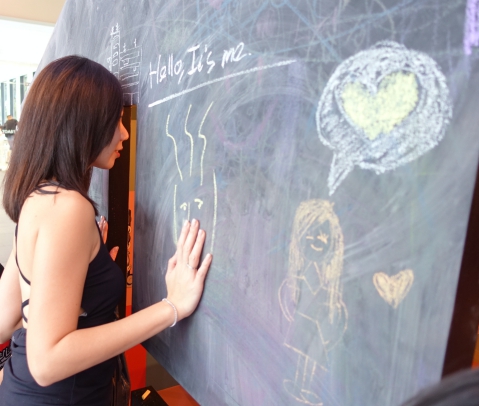 Peeping inside at all the rainbow colours.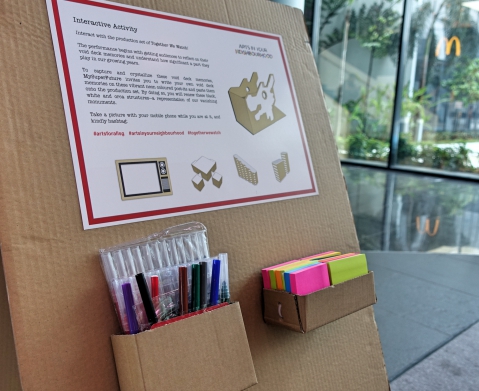 Another interactive activity I spotted – this is part of the Together We Watch play and you can grab a colourful post-it, write a childhood memory on it, then…………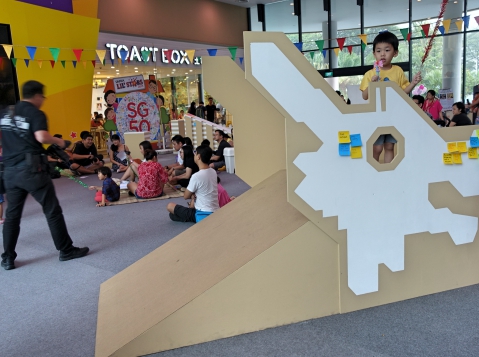 ….stick them onto this old school playground slide! The post-its represent the 'tiles' of the real old school slides, a pretty cute idea.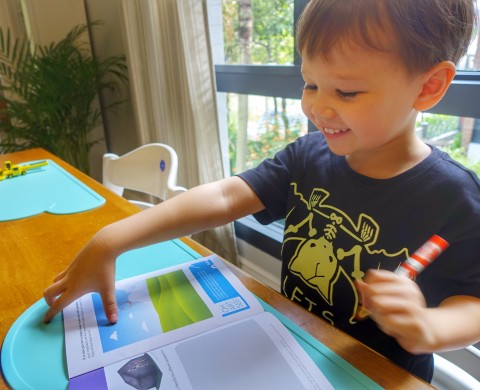 We also got our hands on the AYN 2015 Activity Booklet, which is distributed for free. It's an interactive guide for kids that includes activities, info nuggets, etc. It's better suited for kids that can read on their own, otherwise you can read it to them like I did with mine.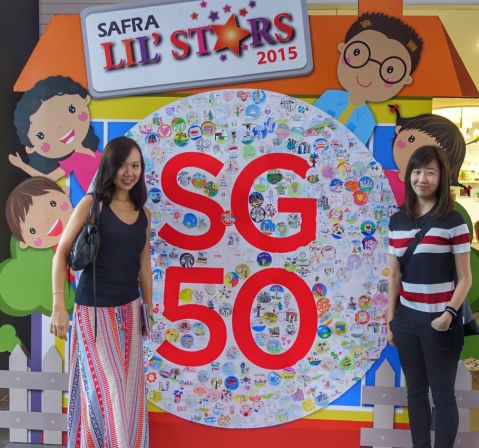 This pretty fab and really well-run event isn't on for long, so check it out this and next weekend because it's gone after that!

Dates: 5 – 22 November 2015
Venues: 18 venues in total
North: Ang Mo Kio, Bishan, Toa Payoh, Woodlands
Central: Dhoby Ghaut, Bugis
East: Kallang, Tampines
West: Jurong, Queenstown, Yew Tee, Boon Lay
South: Mount Faber, Pasir Panjang, Tiong Bahru
Includes heartland, community and corporate spaces
Artists: 16 artists/groups in total
Website: https://artsforall.sg/ayn, facebook.com/artsforall.sg