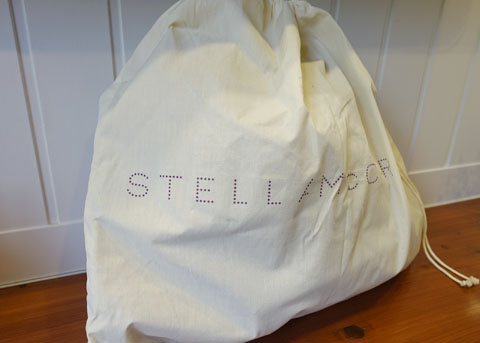 I've found that, when travelling with kids or just out for the day with them, things are easiest when I have a backpack I can throw all our essentials into. It's really fuss-free, and gets the job done.
Except.
Me being me, I couldn't stand all those canvas backpacks. Mostly because they just made me look like a student (and I am more than a decade older than that!). So I was looking out for a backpack that was…. fashionable 🙂
This! This is the Stella McCartney 'falabella' backpack, made with vegan leather, signature whipstitching and curb-chain trim.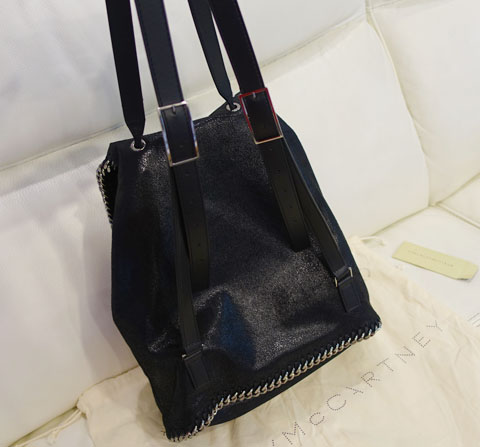 I got it in classic black, because it's the most versatile and won't show up dirt.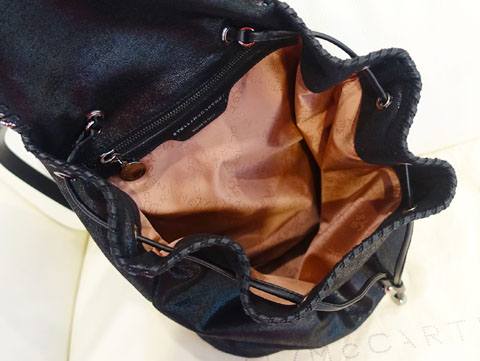 It's really spacious inside, and easily fits in 3 water bottles (one for me, and one each for the kids), some snacks, a pack of wet wipes, and my own essentials (wallet, lipbalm, comb, phone). With heaps of room to spare.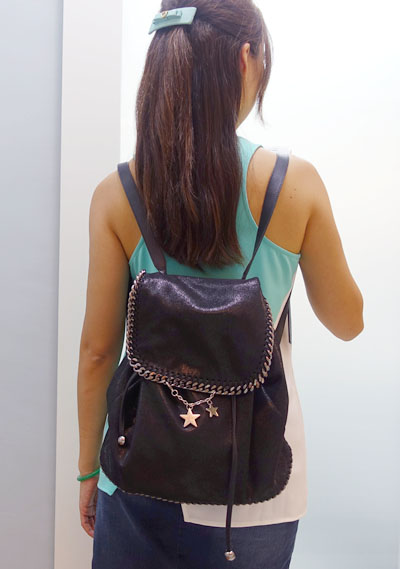 There is an adorable Mini version, but I opted for this Regular size, for practicality's sake. I'm glad I did, because I like the slouchy effect despite packing in all the stuff I need.
Going to be using this on our upcoming family holidays! Absolutely LOVE it, but I do wish that it came with a zippered pocket on the outside of the bag, so I can access my phone easily.