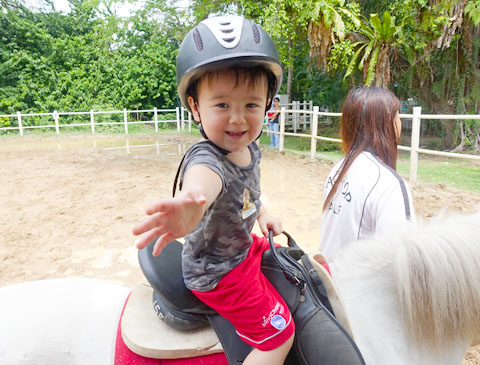 When I was a kid, I lived in Australia and had horse-riding lessons. I loved it! It felt wonderful to sit on a horse and move with it, and even getting all mucky was fun to me.
In Singapore, horse-riding options are more limited but Gallop Stable is pretty cool.
They have 150 (!) horses and ponies residing there, and pony rides are available for kids as young as 2 years old. That meant Carter could have his first pony ride – woohoo!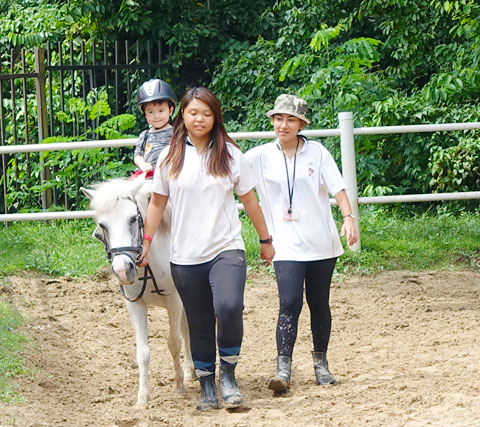 I was surprised that Carter was game to get on the pony and go for two rides round the circuit. He was pretty pleased with himself!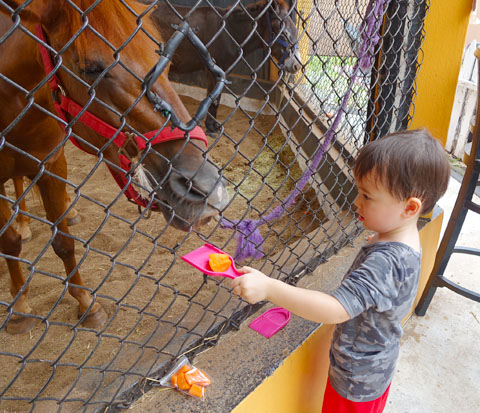 There's also horse and pony feeding, as well as donkey feeding. Carter found a greedy horse, one after his own heart 😉 "He likes to eat carrots! Like me!"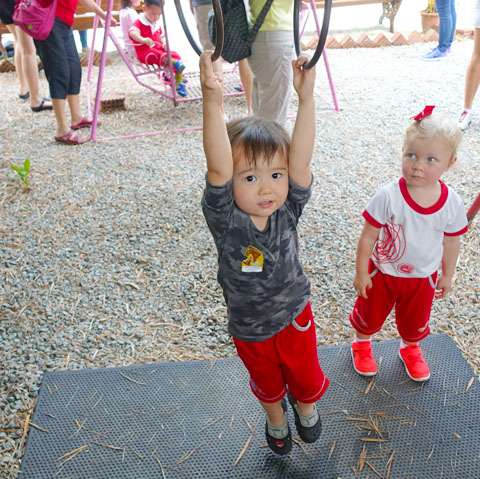 Monkey on the monkey bars. There are some old school swings and playground things for kids to amuse themselves on as well.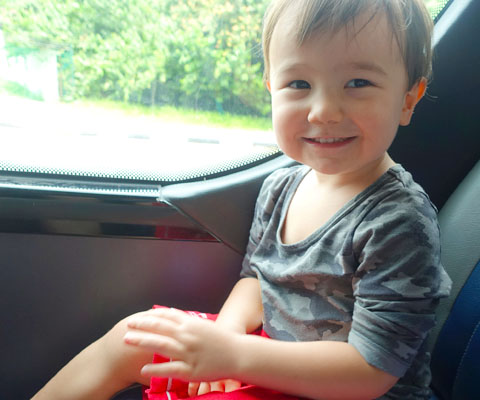 Hot, sweaty, and tuckered out. But he had a wonderful morning at Gallop Stable!