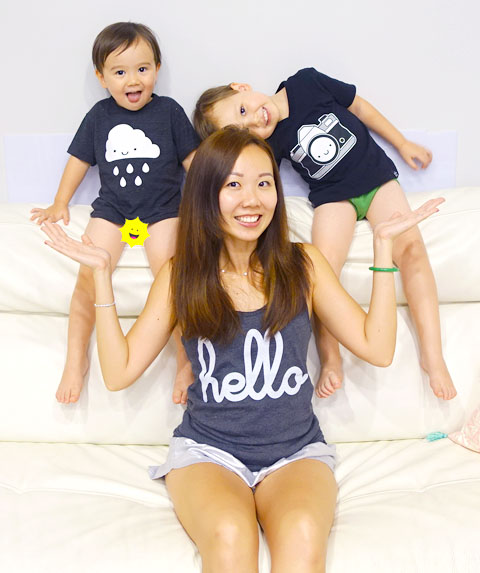 Super chuffed and delighted to have the privileged to be called "Mum" by these two boys 🙂 I watch them grow daily, and can't think of anything more rewarding nor satisfying than just to be called "Mum".
But who I am kidding, it's Mother's Day today, so GIMMIE SOME LOVING BOYS!! Big boy included!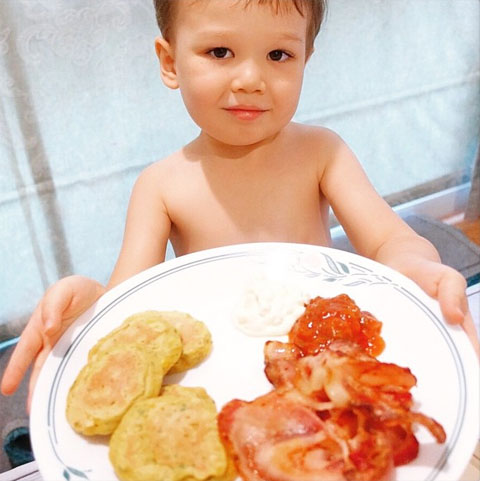 A wonderful sight for me to behold, as I was lounging in bed. Both kids were very proud to present me with my breakfast in bed! It was corn fritters with bacon, served with salsa and sour cream. I savored every bite – it was all filled with so much love.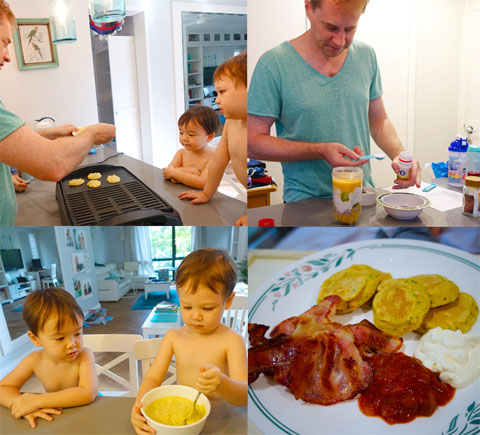 The boys in action. Good thing it's a pretty simple recipe! 😉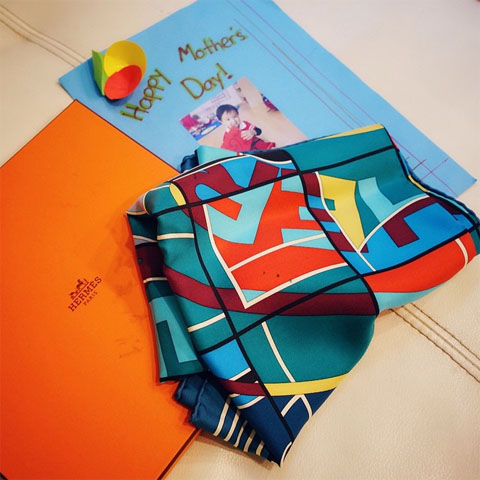 They then presented me with my present, also another family tradition. Chris gets the kids to use permanent markers to draw all over this Hermes silk scarf. It doesn't show on the main design side, so it looks 'normal' if I wear it. But if you flip it over, it's strewn with kids graffiti. I LOVE IT!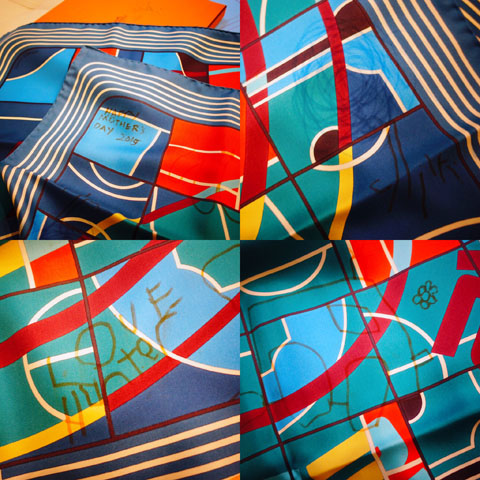 It's awesome to see the kids' abilities improve so greatly after just one year. I also LOVE how it captures what the kids are into at the moment. Carter's into spirals, so I got a "big spiral" from him, as well as his name scrawled underneath.
Hunter's old enough to write me a little love note, which he did, and he also drew "a truck" all by himself. Between you and me, I reckon it looks more like a caravan!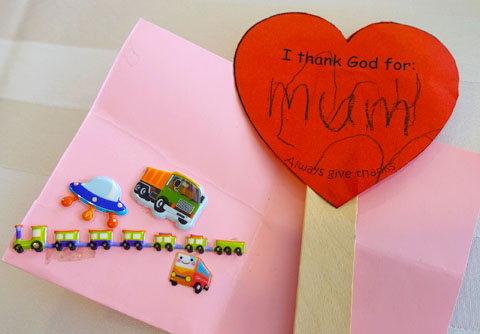 Some of the little handicraft bits and bobs the kids presented me with 🙂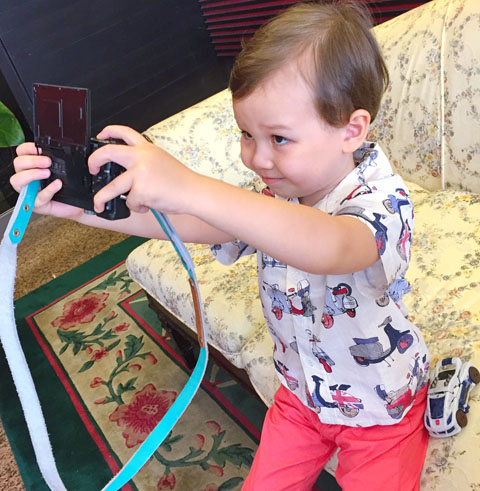 And we've had a fab 'ol weekend celebrating and just hanging out together! We took heaps of selfies too. Correction: Hunter took heaps of selfies.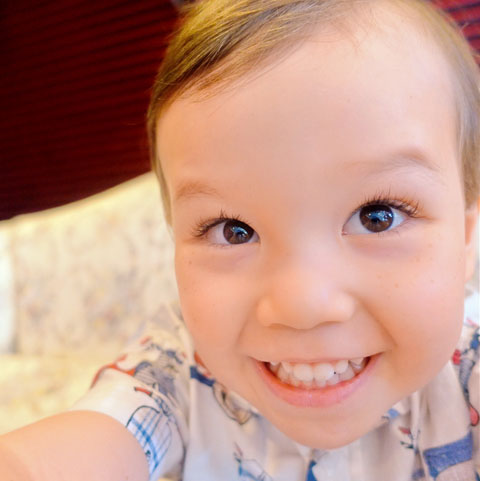 He liked this selfie the most. I do too. I could get lost in his brown eyes forever……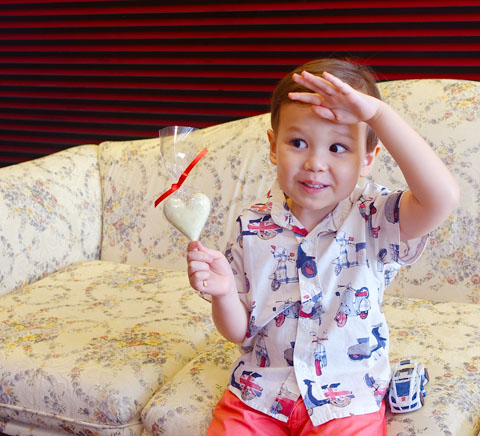 Holding onto his chocolate heart that he picked out himself for my Mum.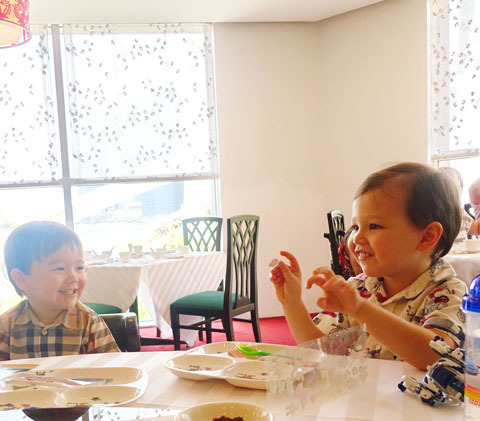 We had a big banquet at Grand Pavilion. It was terrific! Loved the food and loved the service even more. Both kids were on tops behaviour, which was like a bonus Mother's Day present for me 😉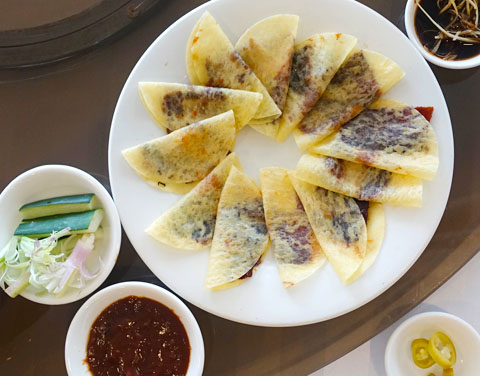 The only food pic that I got, as we were all too busy eating and yakking away. Supreme love for Peking Duck!!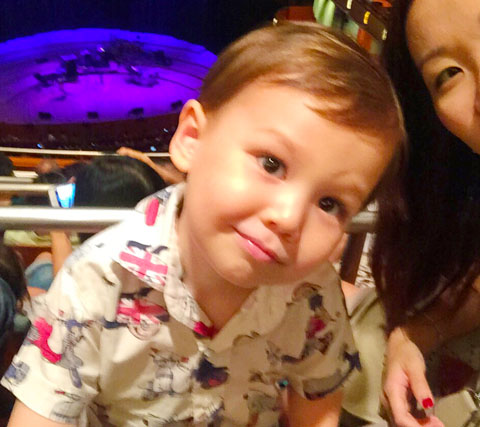 My parents, Chris and I, and the kids went to a musical concert at the Esplanade! It was free and packed out, but we were lucky to get seats with zero waiting time.
I'd somehow missed the memo that the entire thing was in…….. Mandarin. Whoops!
Both kids were very well behaved throughout so we sat and relaxed through the entire performance for over an hour. But afterwards, Hunter diplomatically said "It was nice, Mummy. But maybe a little bit boring. Because they didn't talk or act, only sing. And it's quite hard to understand Chinese when they're singing it. Maybe next time we'll go to a kids concert instead?" 
LOL.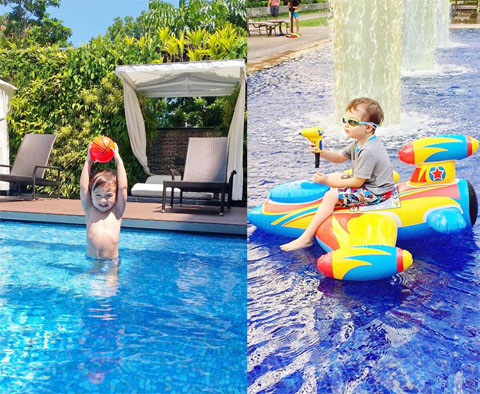 A weekend is not a real weekend in the Burgess household, unless it involves a splash and giggle in the pool!
HAPPY MOTHER'S DAY to every Mum out there (especially my own). I hope yours was wonderful, maddening, rewarding, irritating, and fun. Just another day of being a parent, right? 😉