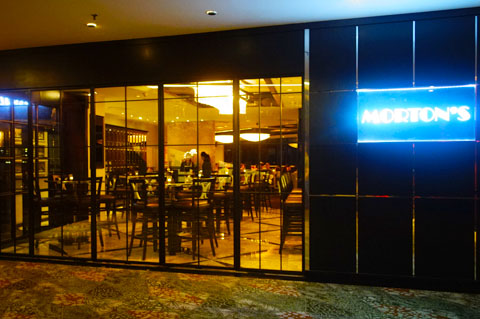 It's been a loooong time (like maybe a decade!) since I'd eaten at Morton's The Steakhouse. We've been to Morton's Bar just next to it – thanks to their killer free steak sandwiches with cocktails ordered deal – but don't go to the restaurant because it's much finer dining (read: way more expensive. WAY more.)
So it's a good thing our friends gave us a kick and off we went!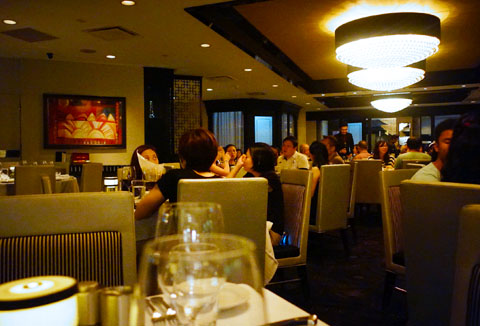 The interior is actually fairly casual. Yes there is starched white table clothes and attentive service, but there's a general buzz of people chatting and the clatter of knives as people eat. I like it that way – I call it "nice dining" – where you're in a refined ambiance, but people are relaxed and cool about it.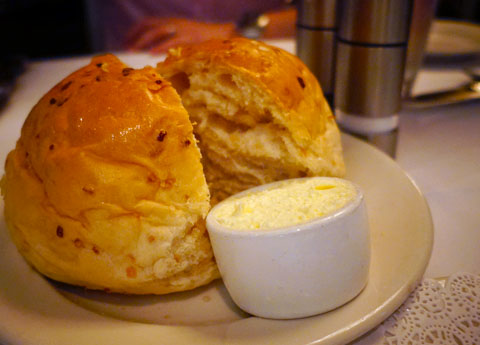 Complimentary Onion Loaf. Oh swoon. This large bun can be shared among two people. It's light and airy on the inside, so it's not that filling. I loved the fragrance of the burnt onion bits studded on the outside, and was happy that they gave a large pot of butter (I can eat butter plain if no one stops me), but would have preferred a salted butter over this plain one.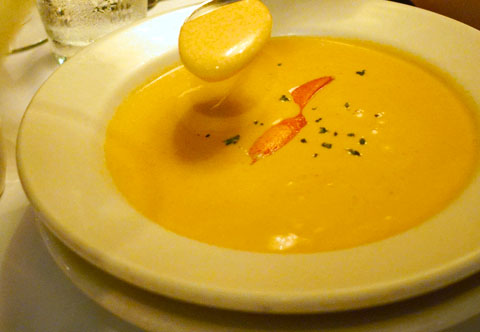 A very creamy Lobster Bisque ($36), complete with a lobster claw in the middle! Morton's takes 3 days to prepare this bisque, and whilst pricey, it's large enough to be shared between two.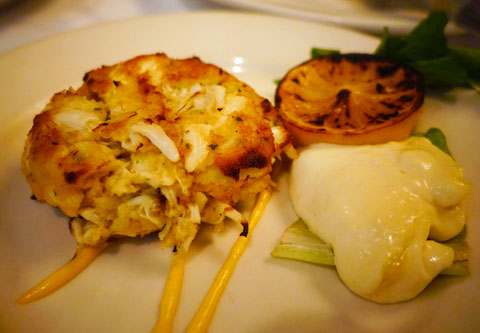 The Jumbo Crab Cake ($40) was actually a relatively normal size, so not sure why it's called "jumbo". Then again, it's all subjective, I suppose. The crab cake was chunky and full of sweet crab meat, which fell apart easily. The taste is extremely delicate, so I preferred eating this one as-is with just a small drizzle of lemon juice.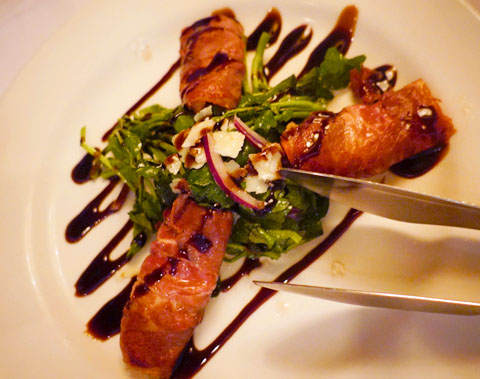 Another appetizer we had was the Prosciutto Wrapped Mozzarella (S$38). The mozzarella cheese has a fairly delicate flavour and isn't too salty, so it's offset very well with the saltiness of the prosciutto. A great choice if you're not into counting your calories.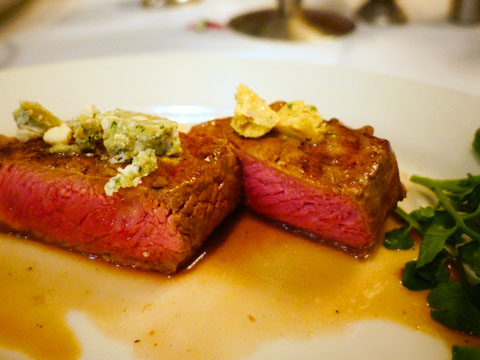 I couldn't really comprehend why the Center Cut Prime Ribeye ($99.50) was almost a hundred bucks, yet arrived looking very lonesome on a plain white plate. No sides are included, you have to pay extra for them. Surely, for that price, it should include a selection of 2-3 sides?
The beef is wet-aged for (an impressive) 3-4 weeks, resulting in a tender and moist piece of meet that's expertly grilled. It was a decadent bite and I enjoyed it, but I have had steaks for half the price that were the same or even more tender.
Fact: I cannot see Parmesan & Truffle Matchstick Fries ($24) and not order it, even when they're ludicrously priced 😉 These were one of the best I've had, simply because Morton's had the smarts to smother the fries with shaved Parmesan. It made a different to regular truffle fries and they were ADDICTIVE! Still dreaming about this one… I'd go back and get this takeaway 😉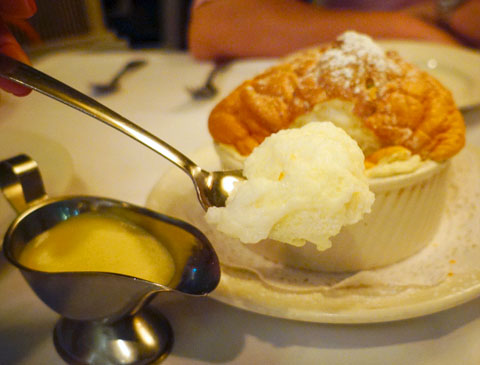 I'm not a fan of souffle (too strange and eggy for me), so I can't comment much on their Grand Marnier Souffle ($37). It was polished off quickly, so I'd say it's good! It's a baked souffle infused with Grand Marnier liqueur citrus sabayon sauce. It's a light dessert that's not too rich, which might be appreciated if you'd filled yourself up on steak earlier..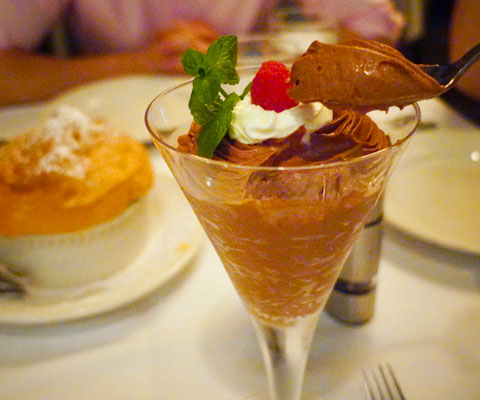 The Double Chocolate Mousse is surprisingly filling, presumably because the mousse is so thick and rich. It's like eating quality chocolate mixed in with cream, then set firm into a cocktail glass. It is DIVINE.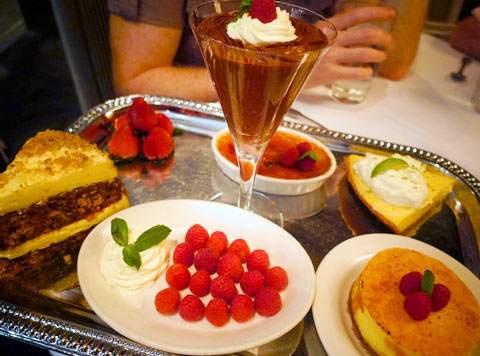 This is the platter of desserts to make your selection from. It's a clever idea and excellent for visual people. Also, dangerous for people with a sweet tooth that are likely to see them and go "one of each, please!"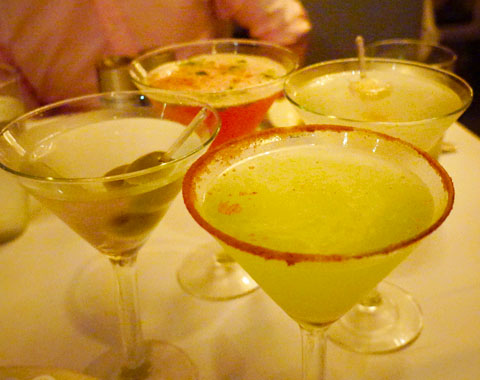 The best part of Morton's was their cocktails IMHO. They were potent and served filled right up to the top. Seriously good and a must-order. They have an extensive cocktail menu, so there's one to suit every taste!