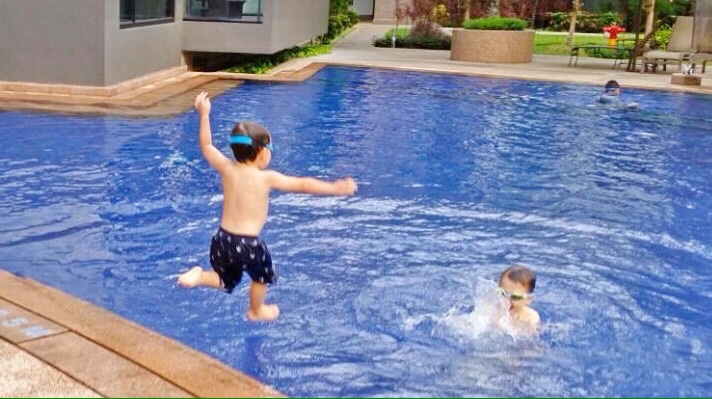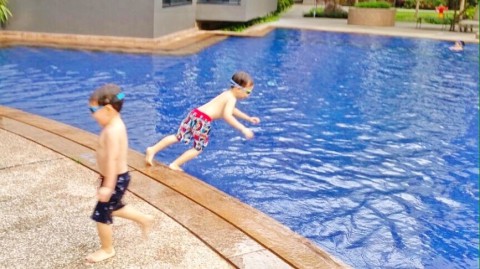 The recent weather in Singapore can be only be describe as…. stinking hot.
It's killing me walking the kids to/from school every day, because despite being only just over 5 mins walk away, I end up sweaty and disgusting by the time we reach. It's like walking in a sauna turned up to full blast, and is totally unpleasant.
By the time I walk them home, I am over it and can't think of anything better than to JUMP straight into the water! Nothing feels better!
So I always have our swimmers at the ready, and I change at record speed, then throw the kids (and myself) straight into the pool. It's what we've been doing almost every single day for the past few weeks.
And this is where it's gotten us!
The kids are like little fishies in the water, and think nothing of leaping into the pool at top speed. Carter does running jumps, Hunter simply dives in head first.
It's wonderful watching them swim and dunk themselves, and I really love how confident they are in the water. It truly isn't a matter of paying $$$ for the best swim teacher in town (my kids don't do swimming lessons), but it's simply practice and repetition. And this is what almost-daily swims have gotten us!
Here's another little one of Carter, being very proud of himself for going underwater 😉

Happy swimming, everyone!