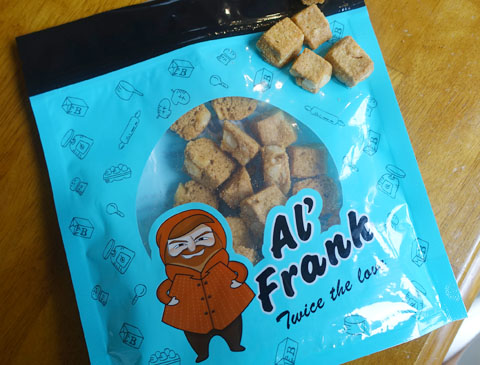 The thought of gluten-free cookies kinda makes my toes curl a bit.
And not in a good way.
So I was NOT that impressed when Frank himself offered me some of his cookies to try, proclaiming that they were gluten free! Trying not to be rude, I picked one up and nommed.
And they were……. YUMMY!!!!
Dubbed Al'Frank Cookies, these lil babies are completely devoid of flour and, instead, substituted for Australia-imported oatmeal. Frank grounds them into as fine as flour, then bakes them into cookies!
The Chocolate Chip Cookies initially piqued my interest, since I'm a sucker for anything chocolate. Made from Belgium chocolate, the cookie is stuffed full of chocolately goodness, and super yummy.
But after he told me the Oatmeal Macadamia Cookies were the best-seller, and especially after I'd had a piece, I was sold. 
It's DELICIOUS!
I like how each cookie is truly bite-sized. Especially good when I'm sharing them with the kids. The texture is grainy and nutty, and just really really good!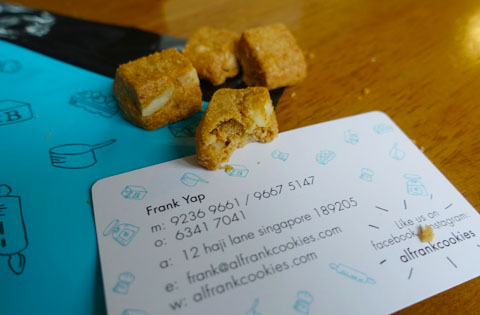 And, guess what? There's a deal on right now on Groupon, where you Pay $25.90 for $40 worth of Al'Frank Cookies. I just bought one 😉 Can't wait to get more!!