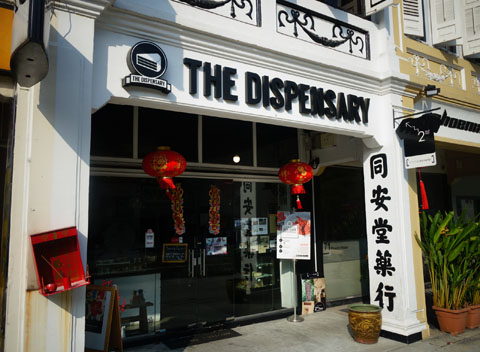 I've walked past The Dispensary so many times now, yet never got the chance to pop in because I always found myself too full (too many good and cheap eateries all over the Tiong Bahru area!).
Isn't the stark black and white contrast cool?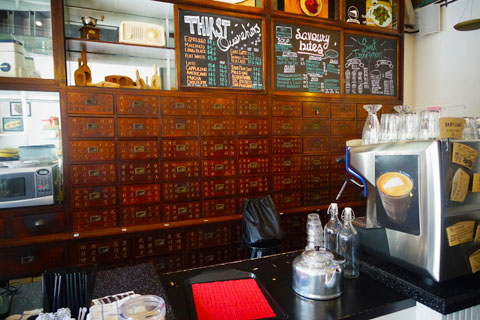 This is the interior, by the ordering/cashier area. I was quite fascinated with the Chinese medicine cabinet, which is the real deal (they retained this part, as the area used to be a Chinese medicine hall before).
"What do you put in it?", I asked, interested.
"Erm. Nothing", came the reply.
Haha. Fair enough!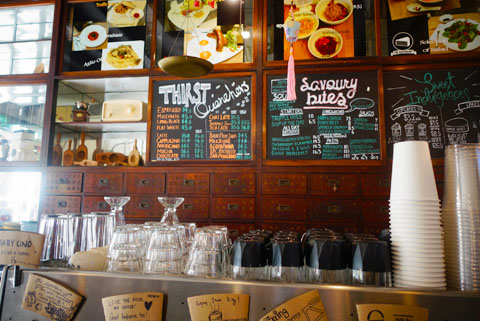 The menu is limited, but it works. One blackboard for drinks, one blackboard for savory, one blackboard for sweets. I appreciated the photos of the dishes above the menu!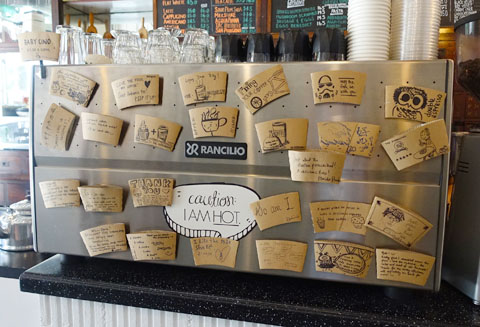 Customers are encouraged to write notes of encouragement or whatever you want on the coffee cup sleeves, which are then pasted onto their coffee machine.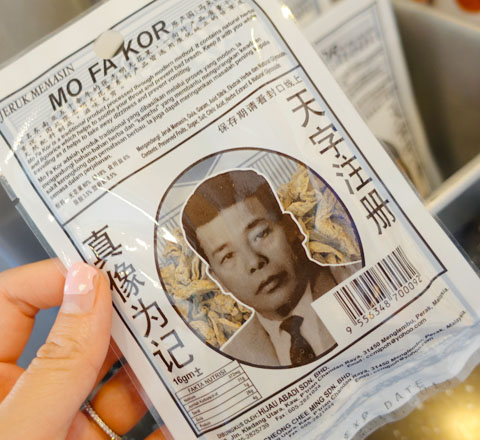 I spotted this by the counter – a little packet of Chinese herbs.
"What is it?", I asked.
"Something to chew and nibble on", came the reply.
Hrrrmmm okaaaay.
"So who's the dude on the front?"
"Dunno!"
I didn't end up buying this because I didn't know what it was like and it looked a bit dubious 😛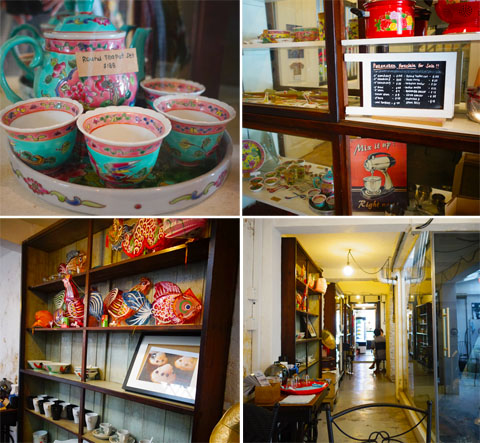 The beautiful, vintage, interior. I loved that teapot set! The place is a treasure trove for all sorts of old school treasures of yesteryear. I poked around whilst waiting for my food to arive.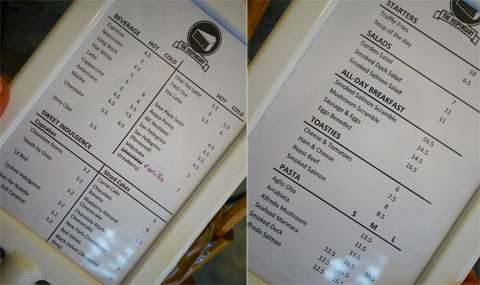 This is their menu, which is popped on every table. I'd say it's great as a breakfast/lunch place, but probably not the greatest selection for dinner.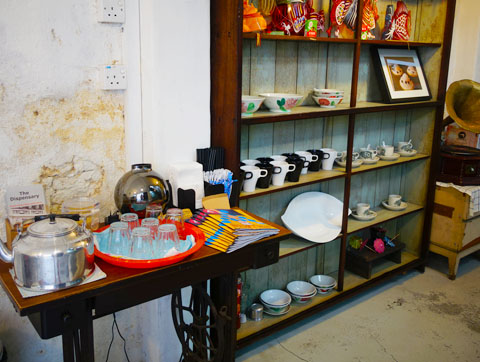 Complimentary water from an old school tin kettle! Too cute!!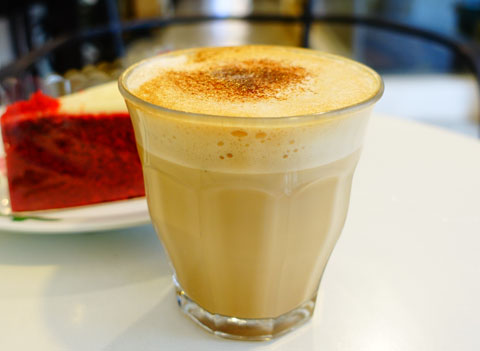 My Latte ($5). A decently made cup, it hit the spot.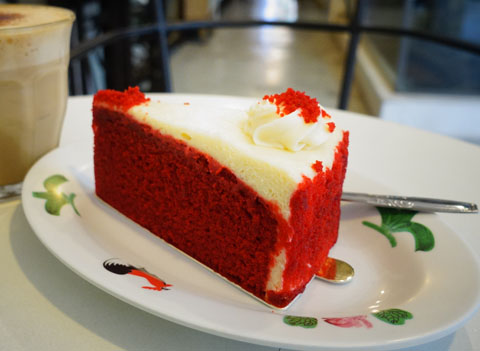 I'd already eaten before heading to the cafe, so I just opted for the Red Velvet cake ($7). The wedge of cake was pretty sublime. The cake was moist and rich, and the cream cheese gave a nice contrast without being overpowering. I liked how there was much more cake the cheese (some versions have multiple layers of cake, resulting in way too much cream cheese for my liking).
I was eyeing their Truffle Fries too, but simply couldn't stuff it in. I wouldn't mind heading back there again though!