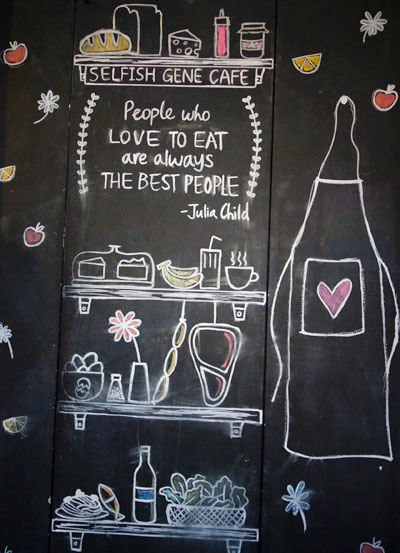 What an awesome quote.. and OH SO TRUE! 🙂
Seeing this makes me like Selfish Gene Cafe already. Located right in Tanjong Pagar, I'd imagine it's a very popular spot for office workers out for coffee, as well as for weekend brunch. However, it was really quiet on a weekday morning when we were there – which totally suited me.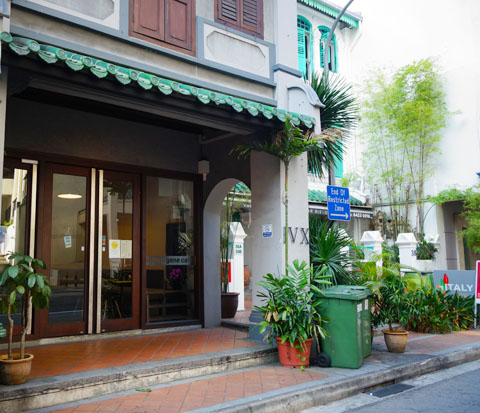 The entrance is pretty nondescript, so it's easy to walk straight past. I like the old fashioned exterior, which was really charming. It's simple, unpretentious, and has friendly staff.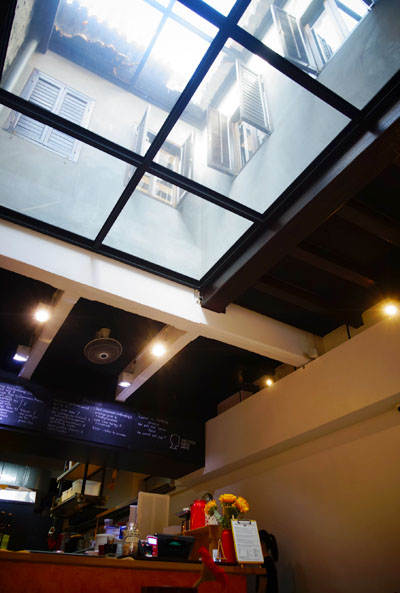 The interior was surprisingly bright and airy, especially at the counter area. There's a large skylight above, which allows natural light to stream into the cafe – so lovely!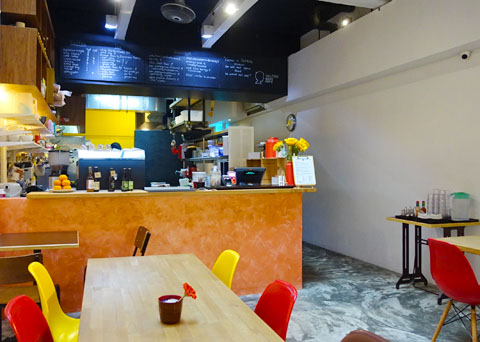 The cafe is shaped like a long corridor, and simply decorated with red and yellow chairs. It gives a simple and easy-going vibe, and we felt totally unrushed during our long breakfast there.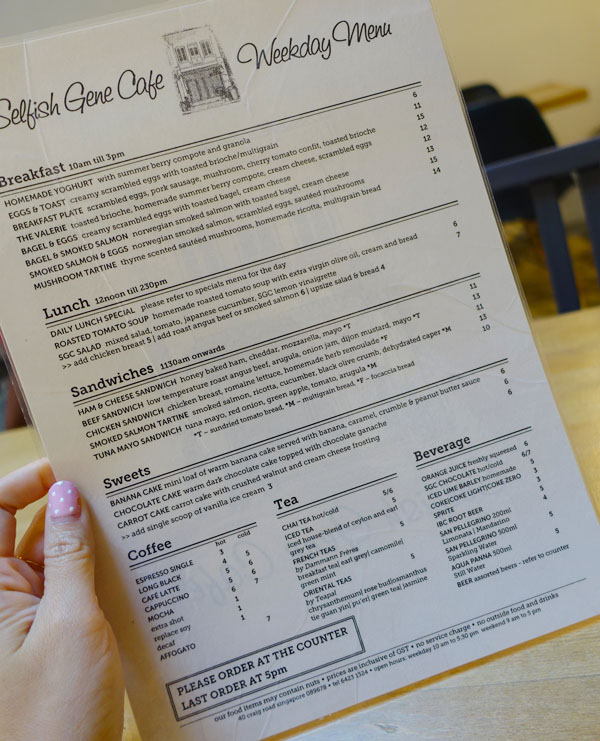 This is their menu, which is VERY reasonably priced, and with no service charge to boot! Tres impressive.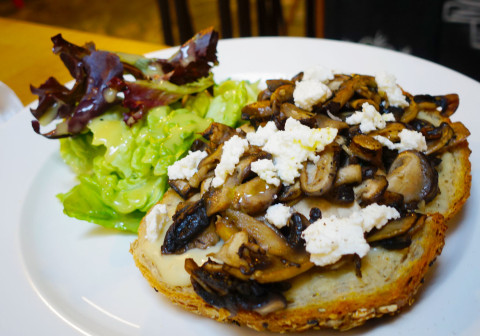 The Mushroom Tartine ($14) boasted a generous heap of thyme-scented mushrooms, with homemade ricotta scattered on top. I really enjoyed the delicate, earthy flavour of the mushrooms, paired well with the creaminess of the cheese. I would have preferred my multi-grain toast to have been buttered with lashings of salted butter, though, so it'd be less dry!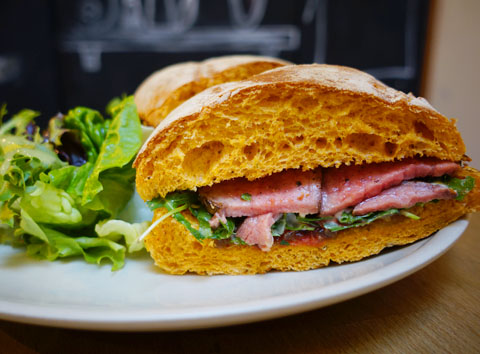 The Beef Sandwich ($13) had the most amazingly succulent Angus beef, which was roasted at low temperature so it melted in my mouth. It was served with some onion jam, mayonnaise, and a generous slather of dijon mustard (tip: ask for it on the side if you don't like mustard). I was really impressed with this as the beef was so beautifully cooked! Many other cafes would serve this same dish for much, much more.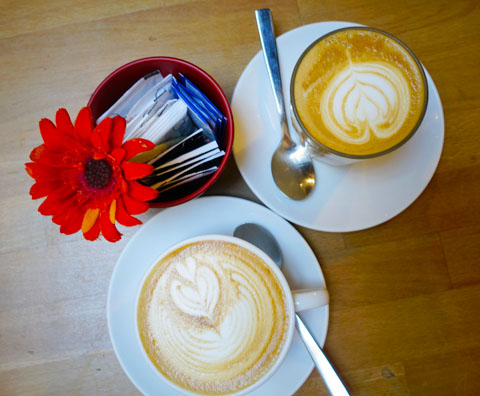 Selfish Gene Cafe's coffee is from Highlander Coffee and my Cappuccino ($5) was delightful. I hear their gourmet tea selection is impressive, but we didn't get a chance to try it out.
It's a lovely little cafe to pop into if you're in the area, or you want a quiet weekday breakfast that's affordably priced yet delicious.