Most online shopping savvy people here in Singapore have heard of (or are completely obsessed with) online shopping sites like Zalora (for fashion) or Redmart (for groceries – use that link for an instant $10 off!).
There's a huuuge player in town, opened by the same folk that own Zalora:
Lazada is a bona fide heavy weight in online shopping in South East Asia. Think of it as Amazon for Asia – one of the largest department stores ever, but completely online. The site houses almost everything under the sun! It houses a conglomeration of trusted wholesalers, and provides shopaholic customers (like myself) a one stop shop to empty out my bank account 😉
Everything is really streamline and super easy to buy (uh oh, dangerous for the bank account!).
Their main (and very enticing) draw card is FREE DELIVERY for orders above $40, and a kickass FREE RETURN POLICY where return shipping is paid for by Lazada! It's the same style as Zalora, and makes shopping incredibly pleasurable, hassle-free, and risk-free on Lazada.
THIS is how ALL online retailers should behave, in my honest opinion. And yet there are so few Singapore-based online retailers that offer free delivery and free return policy. They have much to learn from Lazada.
So what can you buy on Lazada?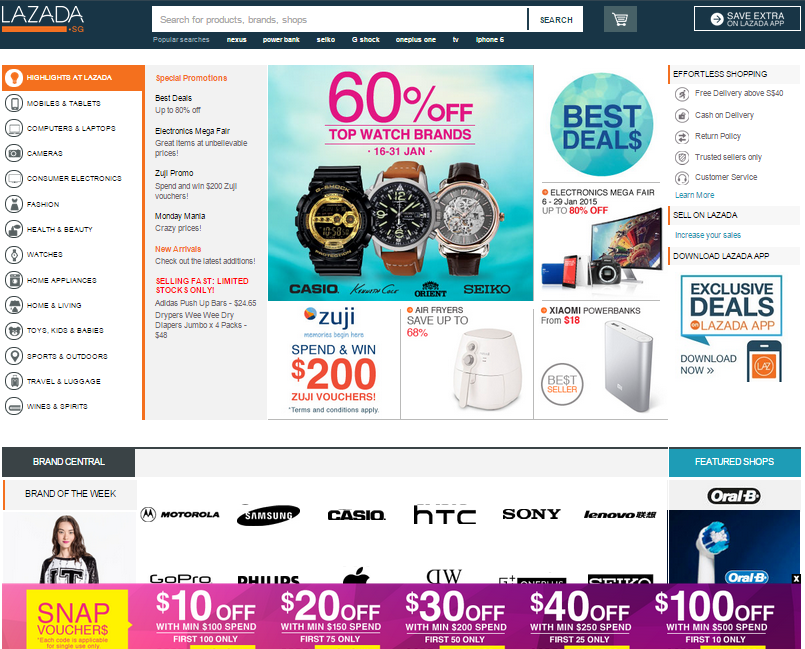 Pretty much anything you can find in a giant department store. Their front page is categorised just like a department store, and you can also shop on Level 1, Level 2, etc, like you're going through a mall.
Personally, I find the sheer number of products pretty overwhelming, so I like to either Search for the exact item I'm after, or their Best Deals section. They also have limited time events, and blockbuster events, as well as a $10 off offer with no minimum! There is a special 3-day event that is about to launch, called the GOSF Singapore – you can sign up to get notified once it opens, and nab the lowest deals on a variety of categories.
 Here are some of my favourite brands to purchase on Lazada: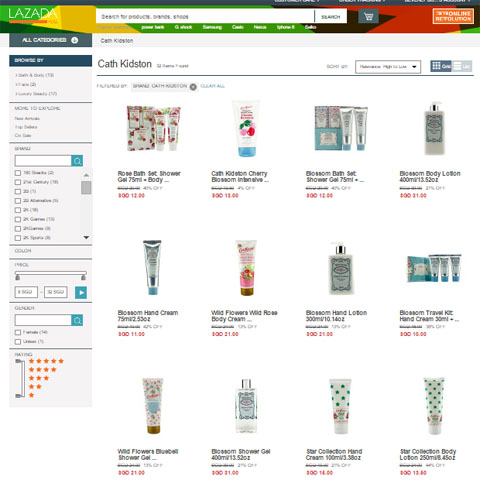 No brainer. Their stores are popping up all over Singapore, and the cuteness is insane. It's discounted on Lazada and they make great stocking stuffers for Christmas as well as thoughtful gifts for friends.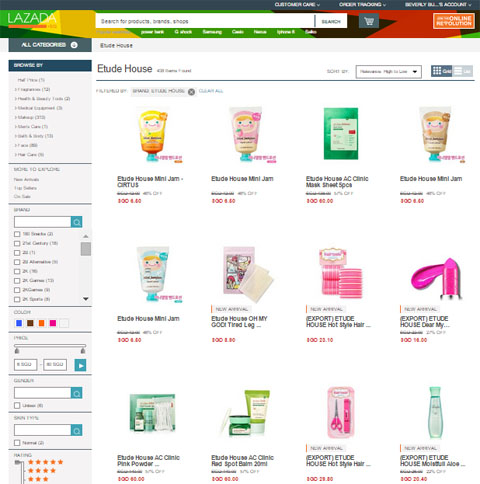 They also have loads of (super adorable) shops all over Singapore, and sell like hotcakes. A lot of their latest and most popular products are listed here!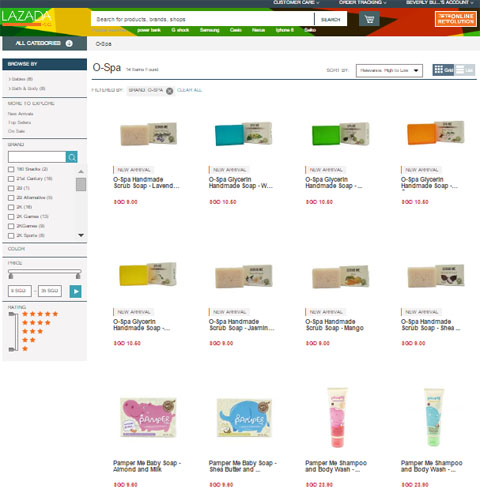 I'm a big fan of their natural and safe-for-baby products. They smell divine and make me feel like, yep, I'm having a bit of a spa experience! And considering they're not easily available in retail stores, it's easier to just buy there here online.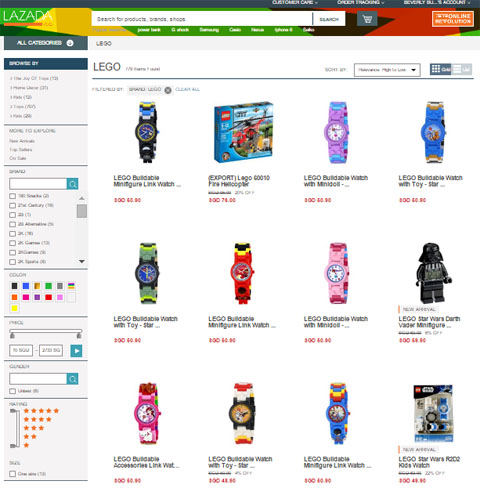 Love that we can buy both LEGO toys as well as accessories online, with a whole bunch on discount too! Easiest way to shop online for a kid (errr… or a big kid).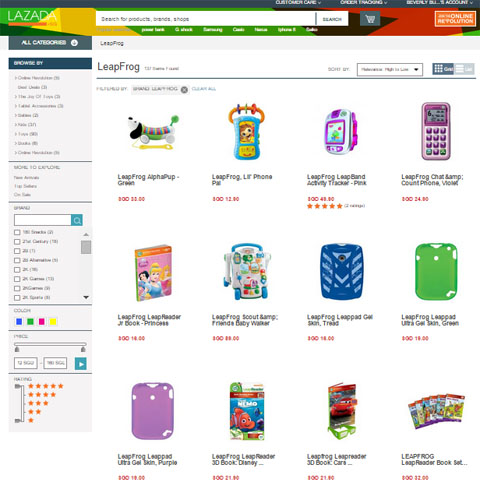 Every parent is familiar with this, so I think it needs no introduction. Super easy to go through all the cute toys for babies and kids, and delight your child with a lovely gift!
So, what did I buy?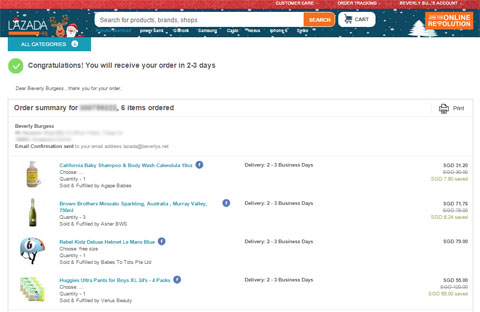 Here's my cart! You'll see that most of the items are on a reaaaallllyyyy good discount, which is why I bought them. I also really liked the FREE SHIPPING, and free return policy.
It all arrived within a few business days, and Lazada sends off emails and SMS messages (love this little bonus, and their customer service promptness and professionalism is second-to-none), to notify you the whole way. Everything is trackable online too, if you're really particular, but it's not really worth the effort of checking since everything arrives so quickly anyway.
The only thing I wish that Lazada would do is introduce a sort of shopping rewards program, that offers me points that I can accumulate every time I shop. Mainly because there is so much great stuff that I know I can rack up a lot of points and redeem it for stuff like discounts or freebies 😛