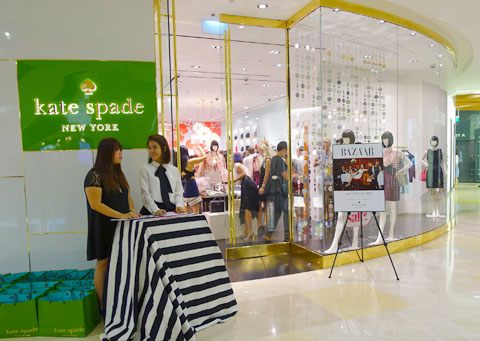 Hey hey, it's Kate Spade, only one of my favourite brands! I think it pretty much summarizes everything I love – cutesy, colourful, and whimsical. Their collections are always full of pops of colour, and it's a brand that doesn't take itself too seriously, so I always find myself drawn to it.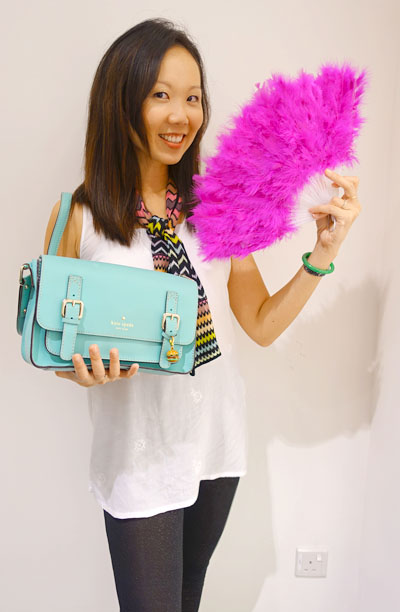 The theme was Las Vegas party!, to celebrate their Fall Winter 2014 collection. I brought along my diiiiiiiiivine Kate Spade calf leather turquoise satchel for the occasion – a gift from my cousins. And I know it totally looks like I brought a fuschia feather fan as well, but I'm not THAT insane. It was a photo prop 😉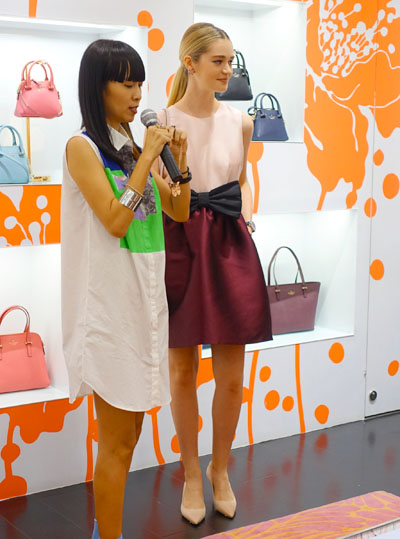 My favourite 'look' – this girly-elegant colourblock dress, paired with nude pumps. Love the sweetheart look!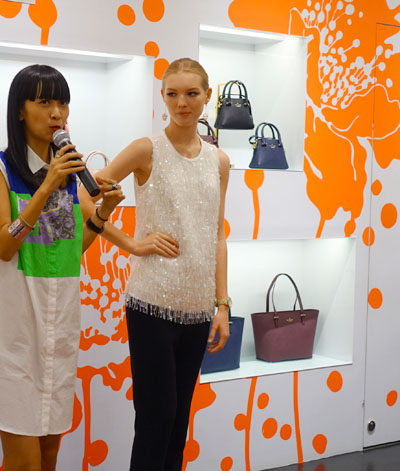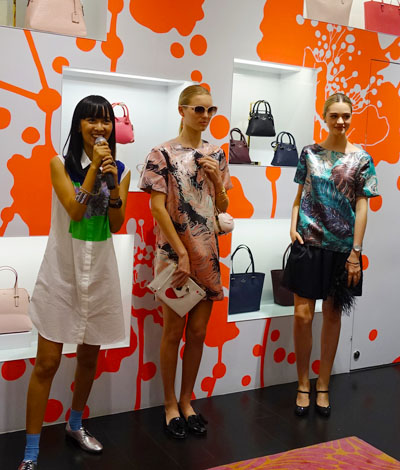 More fashion styling from the new collection. Moral of the story? Anything looks good on you if you're six foot tall and thin as a stick.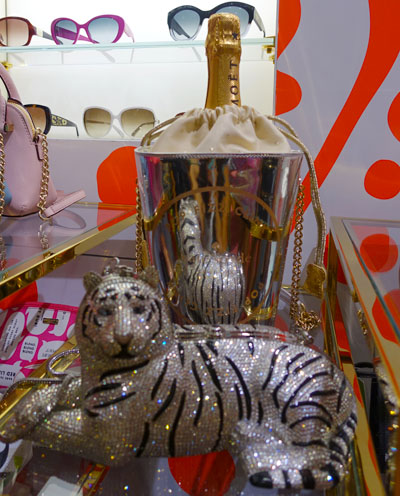 Look at these two fabulous bags! Talk about stealing the limelight at a party.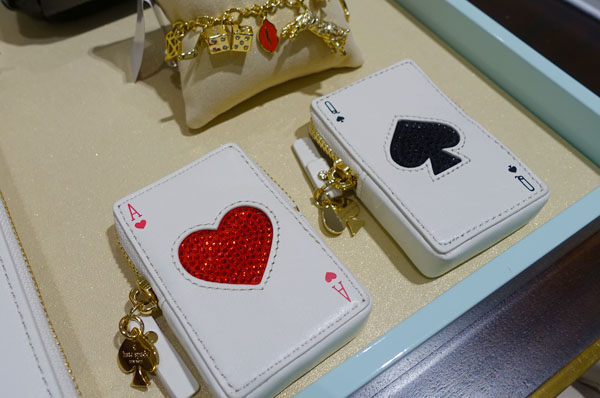 I thought these little card zip-up pouches were adorable, and love their attention to detail, down to the cute charm hanging off it. I reckon these are also great for holding your car keys and house keys!
I SWOONED over this diamante star bracelet. I would've bought it in an instant, except it was a too large on my wrist and couldn't be adjusted 🙁 It comes in gold/silver/rose gold and is gorgeous in real life!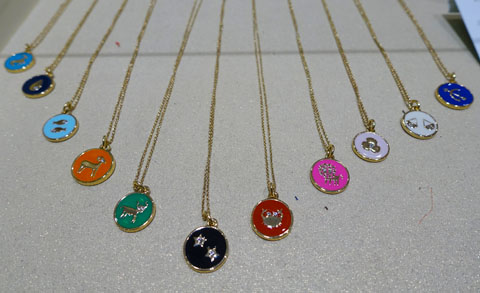 Pretty zodiac necklaces, all sitting in a row.
And as if I could leave without something sparkly! I got this set of Kate Spade diamante earrings that are fairly simple, but so sparkly that I think they look lovely for an evening out.
And I got the Kate Spade zodiac necklace! Errr.. confession. This one that I got is actually the Gemini sign, and I'm a Scorpio. But I got it because I thought the black pendant was kind of cool, and it had 2 sparkly stars on it. It's not obviously a zodiac necklace so I decided to get it. It's cute, I'm loving it!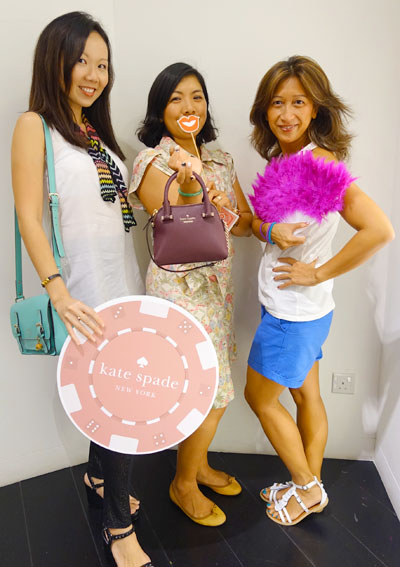 Last pic of my girl friends and I. I look absolutely enormous in this photo! I hadn't realised I was so much taller and so much fatter than my friends – eh.