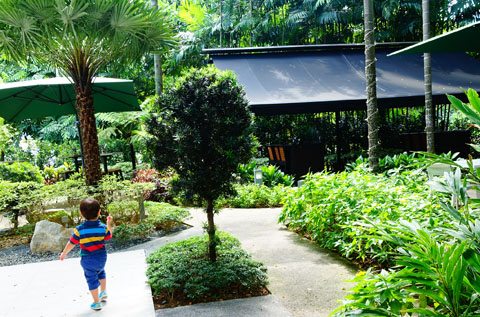 It looks like we're in some sort of park or garden in the outskirts of the city, but nope, we're actually in a really populated area! This is the beauty and the charm of UNA @ One Rochester – a Spanish restaurant that boasts some of the most gorgeous grounds of any restaurant here.
It's especially beautiful in the evenings, when the fairy lights are out and the cool breeze comes in. But since we were there for brunch doing Restaurant Week, we decided to sit indoors where it was air conditioned and cooler.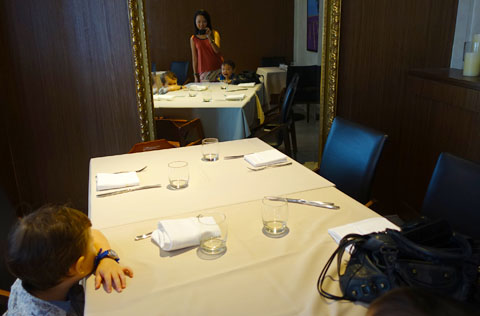 Crisp white linen, sharp knives, delicate water glasses…. all the mark of a place that's kid UN-friendly. And yet, we found the place quite a delight! The staff were all very friendly and accommodating, the kids were all on their best behaviour, and we actually had a rather nice time there with both kids.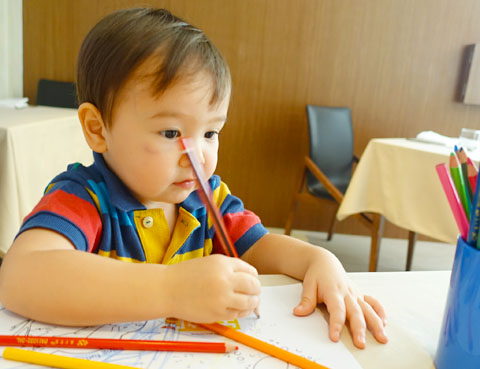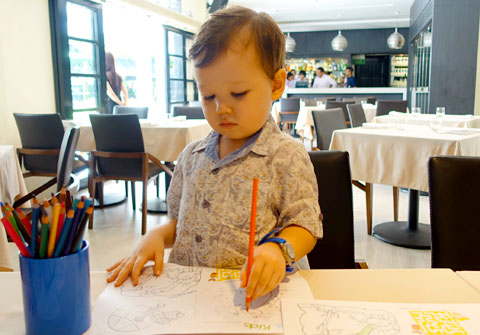 This is UNA's secret. Arm the kids with a tin full of (sharpened!) colour pencils, and sheets of craft paper. A lovely touch and so very appreciated by parents.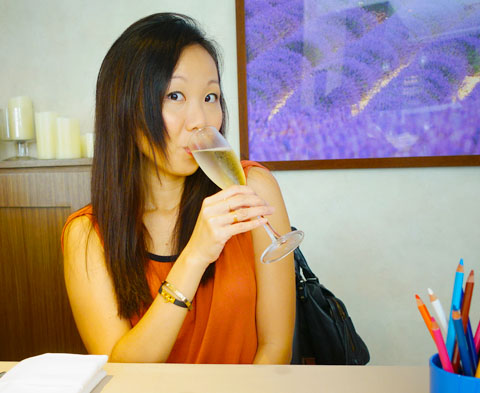 This meant I got to sit back and relax with a chilled glass of Cava. Score!!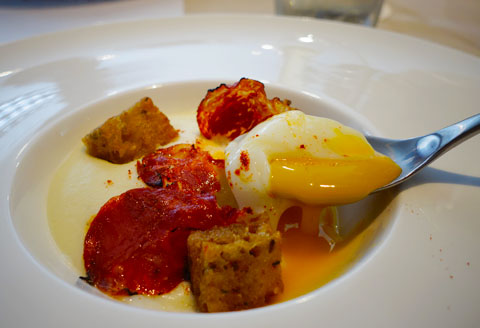 This was their Slow-cooked eggs, smoked mash and chorizo. It left us lusting for more, because the portion was so petite. That egg was so creamy, with that perfect amount of wobbliness without being too raw or transparent. The mild flavour of the egg went very well with the sharp kick of the chorizo slices, and it was all topped off with a very well-whipped and buttery mash. Breakfast of champions.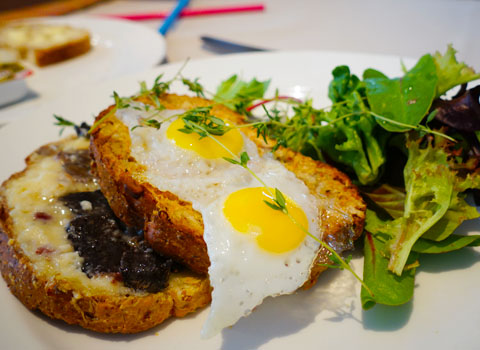 The Manchego and truffle toastie with quail eggs was also on the small side, but at least it had 2 slices of bread so the crabs could fill us up a little more. The quails eggs were adorable, for sure, but they were so small that the flavour was 'lost' against the rest of the dish. The truffle flavour was rich and strong, set well alongside the piquant manchego cheese.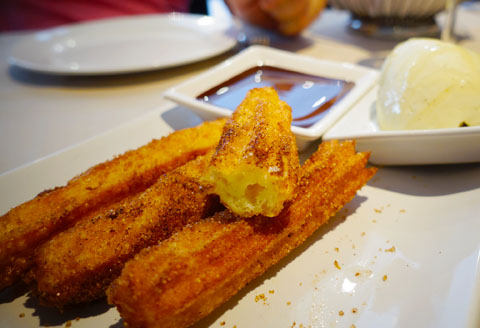 I'm not much of a churros lover, so the Churros, chocolat and honey ice cream was a bit lost on me. But this is their signature dessert (they're Spanish, after all), and most tables get this dish, so I suppose it's regarded very highly.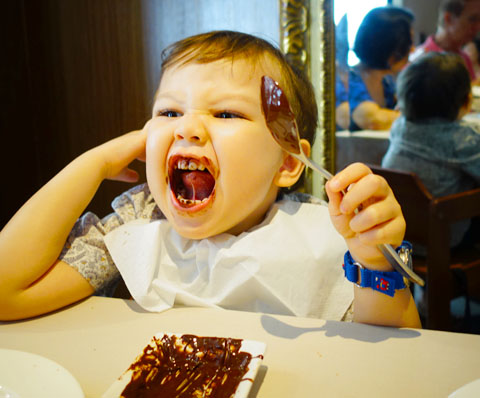 Of course, the boys LOVED the churros. And the melted chocolate. And the ice cream. They polished it all off between the two of them!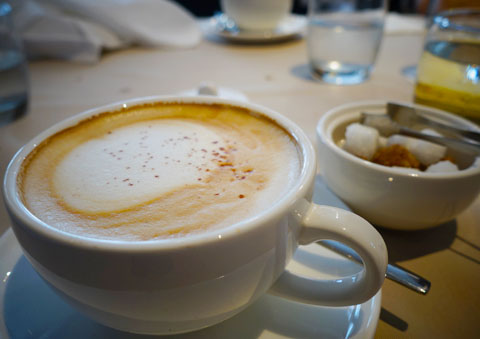 A creamy cappuccino to round off our meal. I think UNA do their Spanish tapas best, and is best visited in the evening to truly take advantage of the ultra romantic and laid back outdoor garden setting. I personally loved their tapas dinner menu, and will be back for that!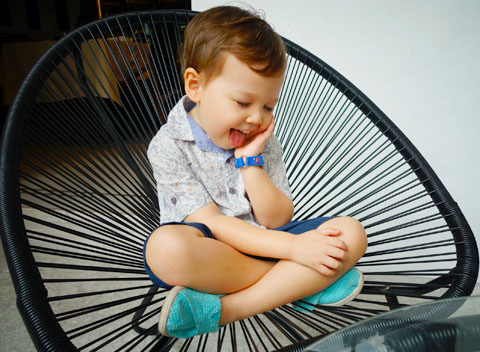 [ Follow me on Facebook for real-time updates 🙂 ]