……. is this.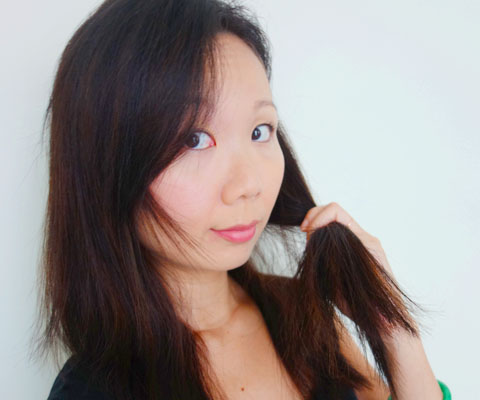 (non-edited photo of freshly washed, air-dried, brushed hair, with zero product)
I was born with naturally kinky (really not as fun as it sounds) and naturally frizzy hair. It's been so uncontrollable that I have chemically straightened my hair for….. wait for it….. 15 years straight. Most people have actually never seen my 'real' hair, ever!
But, I did my last chemical straightening about a year ago, and most of it has grown out now. Which means, HELLO NATURAL HAIR. Welcome back.
Or not.
I'm testing a cool new hair product currently! I'm interested to see how they go on my gloriously natural kinky and frizzy hair. Let's see how it goes!
[ Follow me on Facebook for real-time updates 🙂 ]