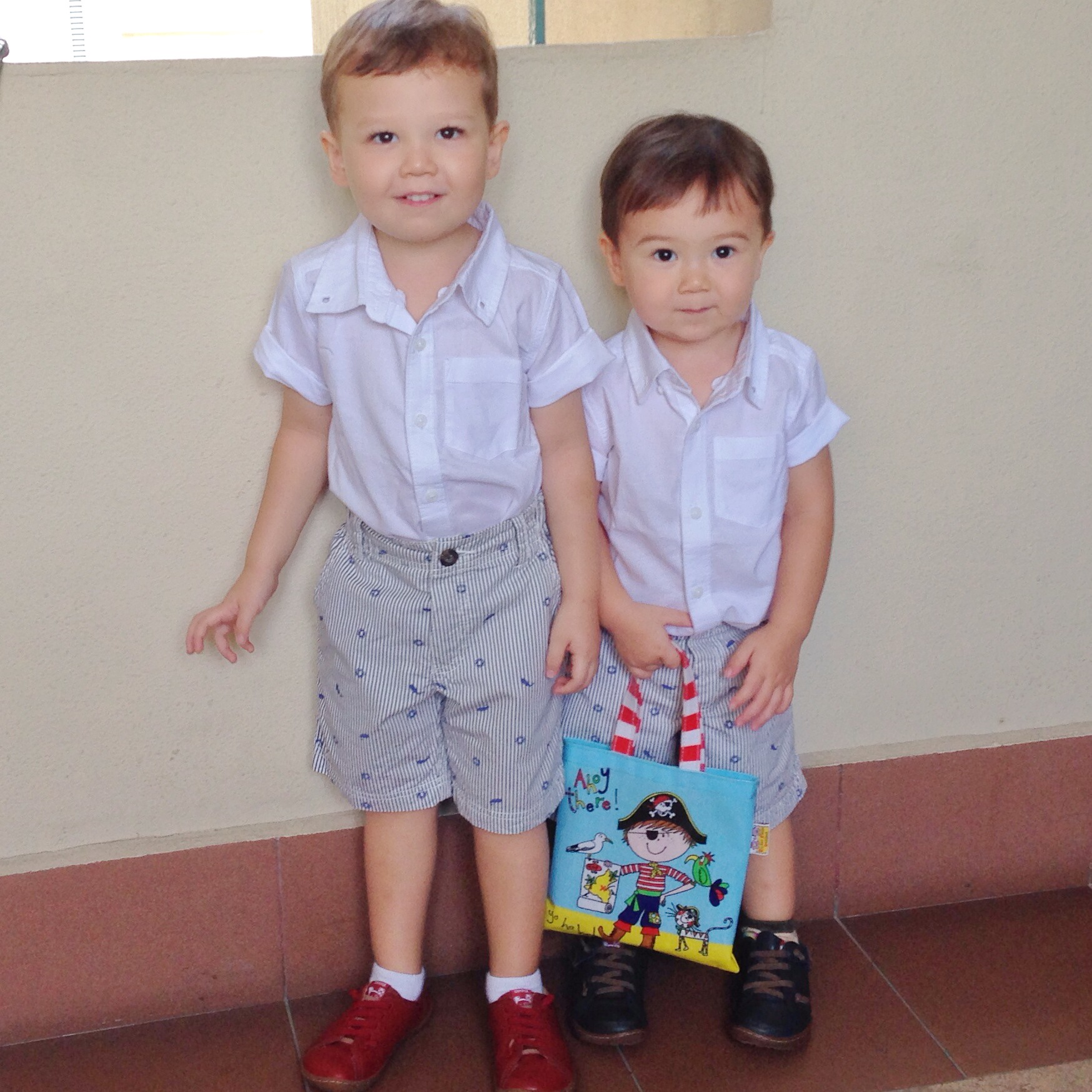 Talk about entering Preppy-ville!
I reckon little boys totally kill it when they wear nice white linen shirts. In retrospect, it'd probably look better left hanging out (instead of tucked in), because I think they just look a bit TOO "school boy" like this.
But to off-set the crazy amount of matchy-match going on, they're wearing Camper leather shoes in different colours. These are THE BEST full leather shoes! The leather goes buttery soft with wear, and I like how the laces are elastics, so you don't actually have to tie them. My kids are very very fussy with their footwear, and are happy to wear these, so I guess that really says something.
Carter is currently extremely attached to his pirate bag from Elly. It's a very nice toddler size, and is waterproof on the outside (really good for mopping up spills and random drool). And the print is adorable! It's about as cute as you get when you're talking about boys accessories 😉
It always such an effort to try and locate boy clothing and accessories – that are comfortable enough for the kids to wear, and super cute. WHY??? It's incredibly unfair, especially when girls clothing and accessories are completely flooded with adorable stuff.
I'm bitter.