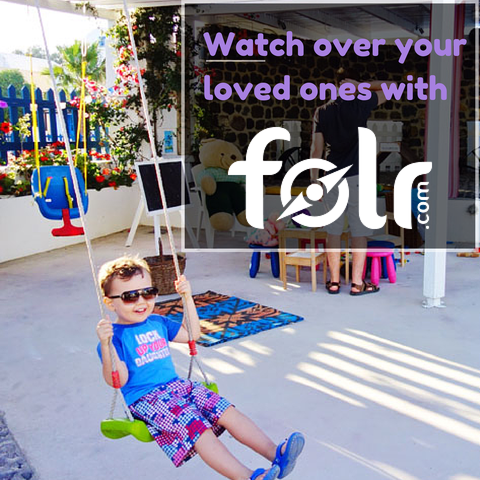 There will come a time  when our children grow up and become bona fide little adults.
They will (WAIL!) make their own friendships and (DOUBLE WAIL!) start leading their own lives. In this day and age, kids seem to venture out alone or with friends younger and younger. I mean, I was around 18 years old when I started going out without my parents – so either I'm just a real goody two shoes, or kids are just starting younger these days. When I'm out, I spot pre-teens hanging out with their mates all the time!
We may live in a (relatively) safe place, but I still feel all anxious when I think about my children, all grown up, and wanting to go out with their mates. So I'm really liking the idea of this:
Folr is an mobile phone app that allows us to keep track of our loved ones. 
This is useful for location-tracking your spouse as well, but this doesn't apply to me because Chris has a Nokia Version 1 (I don't know how he survives without a smart phone!) and has no ability for apps, let alone surfing the internet.
For me, and for a lot of mums out there, Folr is KICKASS for helping keep track of your children.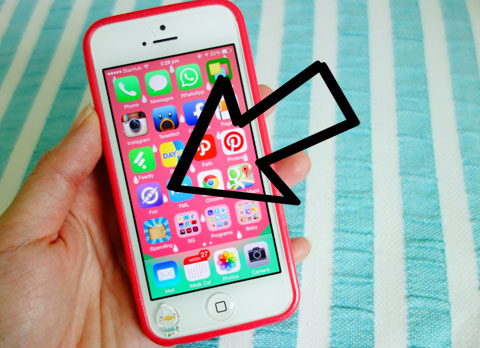 You can download Folr from your app store. It's….. FREE!!!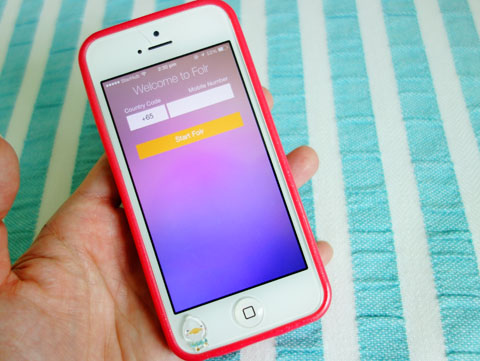 Pop in your mobile number and off you go! You can fly through setup in a jiffy.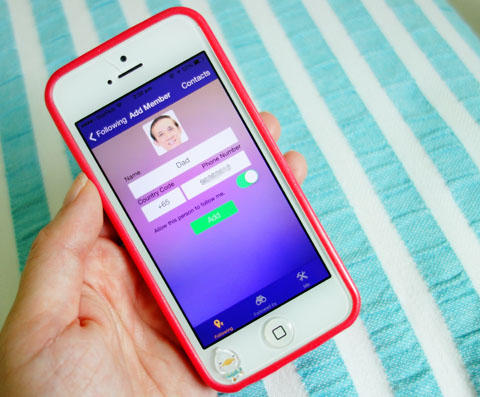 And you just pop in the name and mobile number of your spouse, child, or whoever. It will send them a message asking them to download the app too and allow themselves to be followed, so no sneaky following allowed 😉
Yes. I know I'm a bit sad and added…. errrr… my Dad. Chris can't be followed (as I explained above), and my toddlers don't have their own phone nor do they go out by themselves (thankfully!).
Note: The followed can activate or deactivate the days-of-week and the hours-of-day that their device can be tracked. For example, you may not care to follow your kids during the week, since the school bus takes them to/from school. But, you may want to enable following on weekends when they go out with friends.
So you end up with a list of friends and can click through to access their info. It's a very intuitive and easy to use interface.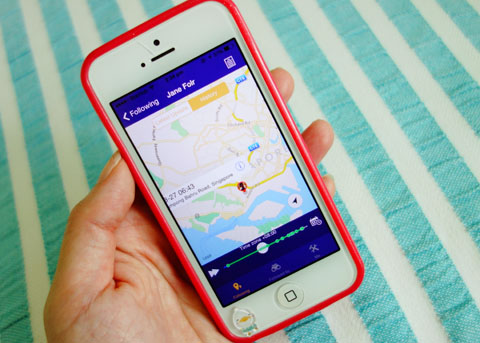 And off you go! Follow your child as they travel, and have total peace of mind that they have gotten from Point A to Point B just fine.
You not only get real time user tracking, but you can also review the detailed history of the followed throughout the day and up to a whole year. It's actually reaaaally cool to hit PLAY and watch where your loved one has been!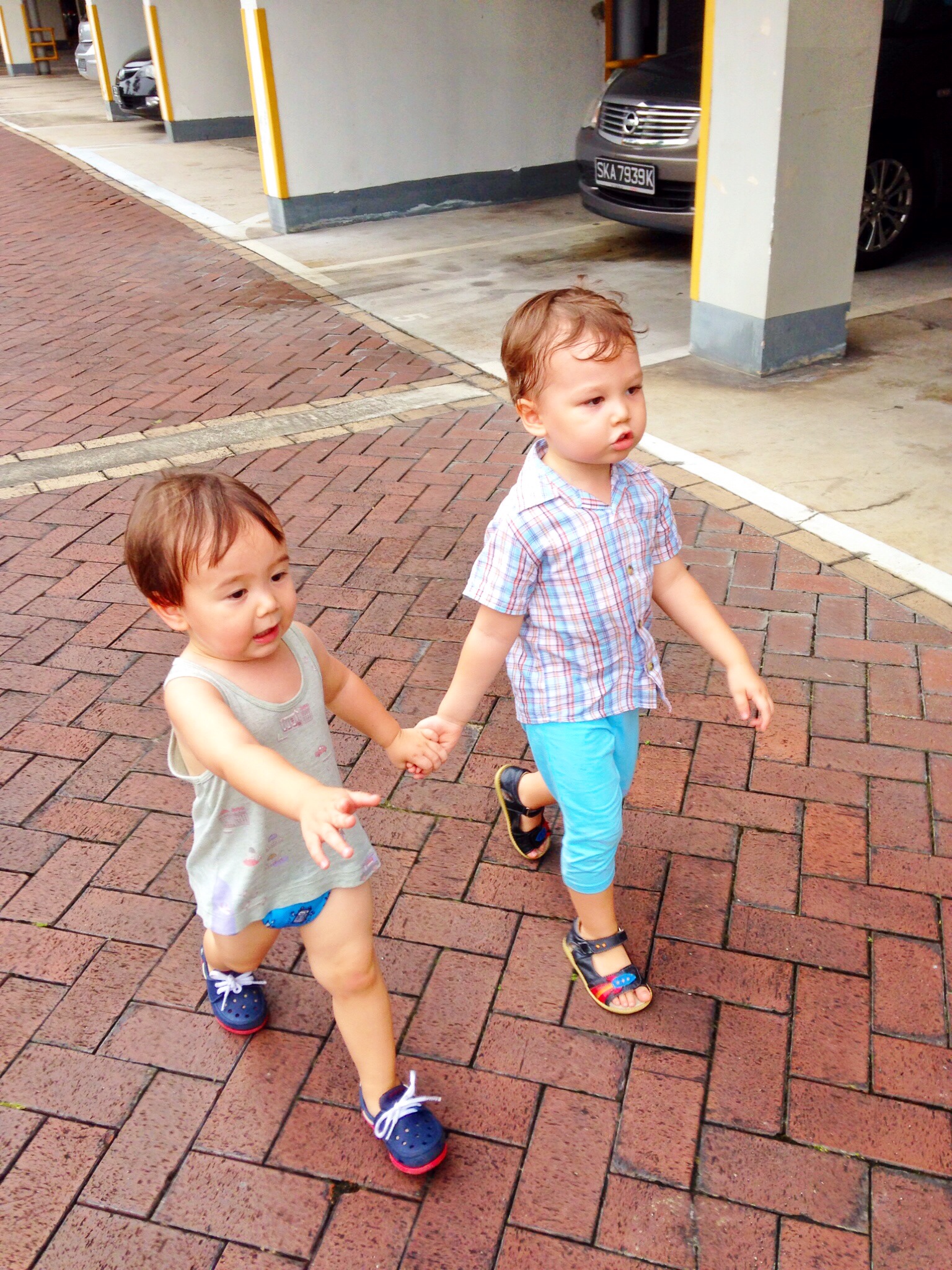 Here's who I reckon Folr is excellent for:
Children that own their own phones. Ideal for older children that go out and about with friends, especially if it's late at night and you just want some reassurance that they are on their way home as they profess to be.
Young children that are looked after by caretakers. Enable Folr on their phone and, for example, you can track that the caretaker has taken the child to their enrichment class at the correct time, and left afterwards straight back home.
Pet-sitters. Worried about your fur kid when they're being looked after by a sitter? Track that they really are being taken out for a walk at the agreed time of day, as well as length of time. Follow them in real time on their route!
Your spouse/partner. I'll be blunt – it's good for seeing that they really are where they say they are.
Your friends. Excellent for when you are all meeting up and you can see how close everyone is without having to SMS them incessantly like an anxious weirdo.
Folr can be downloaded at your app store. It is FREE.
Happy following!