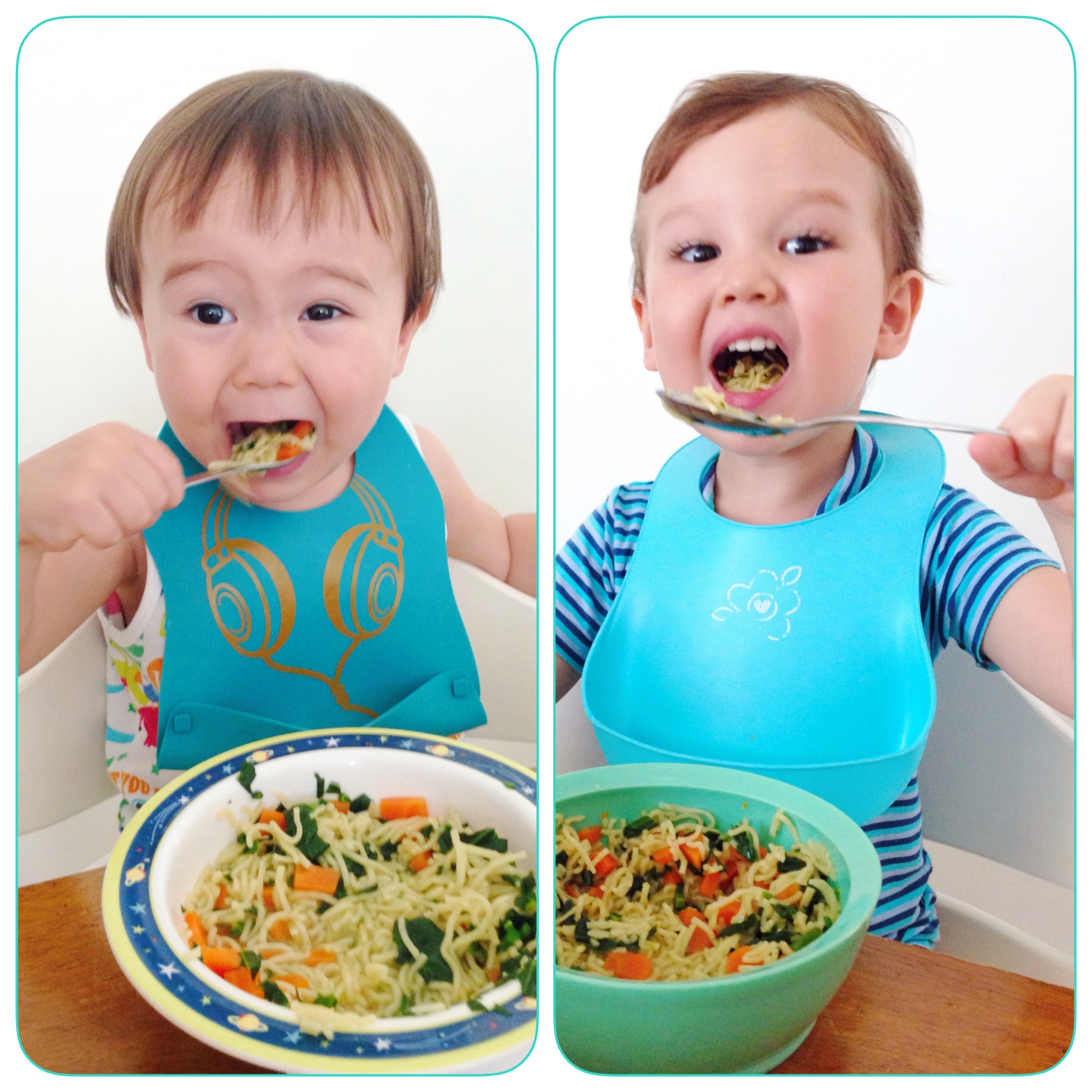 Just a quick one as we are pretty flat-out this weekend – my sister-in-law is in town with her husband and cutie six month old baby, so we're out and about all weekend!
This one is just a little reference post for me – one of my kids' favourite meals – noodle soup with vegetables.
It's pretty basic to make, and you can chuck in TONS of veggies! I also add in fish slices, or thinly-sliced chicken (depending on what I've got available).
Here's the basic recipe:
Noodle soup with vegetables
Cook fresh egg noodles to packet instructions (usually it's dip in boiling water for 30 seconds) and drain well.
Heat up homemade soup stock* in a small pot. Drop in chopped vegetables like carrots, green leafy veggies, celery, broccoli, cauliflower, etc, until soft.
Drop in fish, chicken, or any other meat and simmer until cooked.
Add in drained noodles and turn off the heat.
Serve!
*Homemade soup stock made from boiling veggies like cabbage, carrot, onion, tomato, corn (ie. anything I can get my hands on) and either pork or chicken. Boil for 1-2 hours, strain out all the ingredients and store the soup in small containers in the fridge or freezer for later use.
My kids eat this meal a couple of times a week because it's incredibly nutritious, and they gobble it up easily. Win-win! Hope it works for you too!