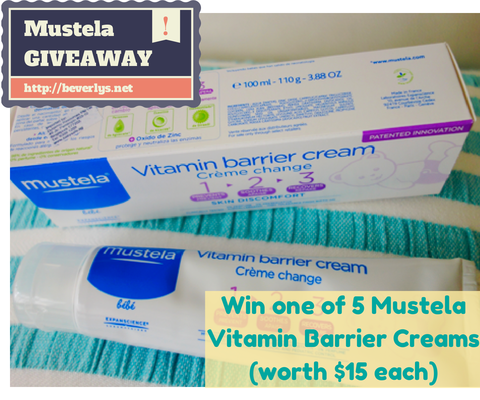 Mustela has been the expert in babies' skin for over 60 years, and is well-known by parents. They have just launched a new formula for their Vitamin Barrier Cream and it is pretty freakin' good!

The whole premise of Mustela's new Vitamin Barrier Cream is a three-pronged approach to nixing diaper skin discomfort:
PREVENTS with avocado perseose
SOOTHES with oxeoline of alcacea
RECOVERS with sunflower oil distillate
The best part, though? 0% fragrance preservatives! Nothing there to trigger irritation and redness, and it's been clinically tested to guarantee maximum tolerance for newborns and up.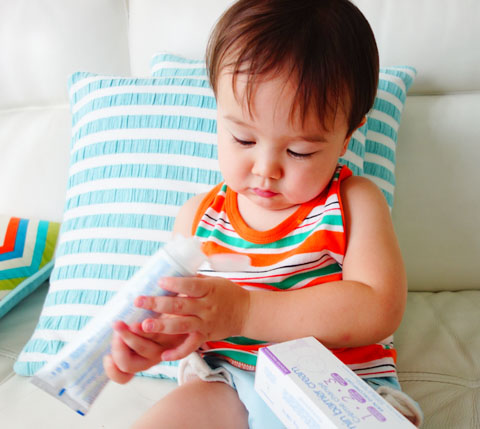 Mustela are giving away five Vitamin Barrier Creams!
You can submit some of the entries more than once a day, so come back tomorrow to get more entries in the draw.
Giveaway will run from 18-24 August 2014 inclusive.
Winner's entry(s) will be verified according to the entry criteria(s).
Winner may collect their prize from a chosen retail store within 2 weeks of notification.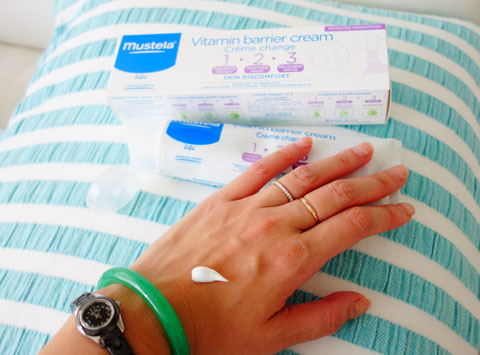 So this is what Mustela's Vitamin Barrier Cream looks like when it's blobbed out – onto my hand, because I wasn't sure if it was entirely appropriate to show close-up pics of Carter's butt and boy bits 😛
The cream comes out rich and creamy, similar to body moisturizing cream. There's not much of a smell, perhaps a fresh scent at most. It feels cool and nice on the skin.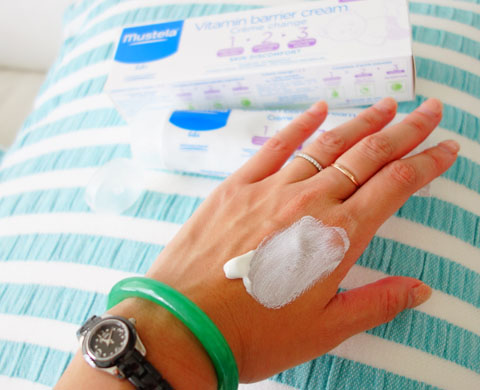 The cream rubs in smoothly and easily. Other diaper rash creams tend to feel a little 'tacky' when spread, similar to thick sunscreen. So I appreciate how Mustela's version smooths in easily and quickly. It does on Carter's butt as well! Pretty important when you have a wriggly child and you want to whack on diaper cream ASAP.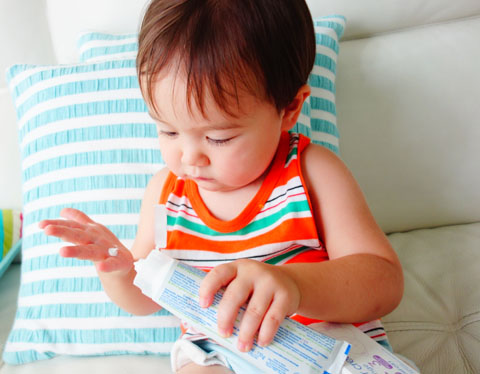 Personally? I like using Mustela's Vitamin Barrier Cream at nights most, because it forms an excellent protective barrier between the diaper and Carter's bum for his overnight snooze. He stays in his night diaper for 14 hours straight, and we have had zero issues!

Mustela is available at: Kiddy Palace, Takashimaya, Robinsons, OG, Mums & Babes, Motherswork, selected Spring Maternity outlets, Unity, Watsons and Guardian

Thanks Mustela!