Selling a few bits and bobs! Please contact me if you are interested in any. Click on the photos for larger ones. Everything includes free shipping within Singapore!
Mimco lambskin bag with crystals – sold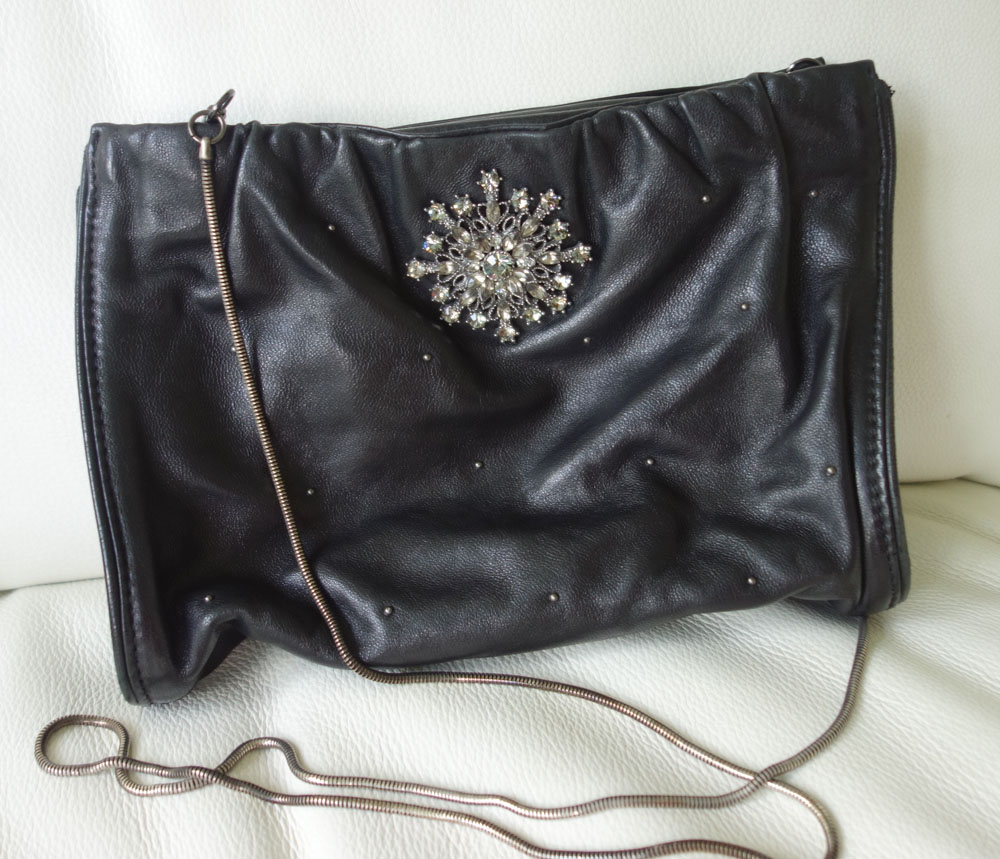 This bag from Mimco (Australian accessories label) has ultra soft and smooshy leather! I got it because I couldn't resist the luxurious feel of the 100% lambskin, and was charmed by the crystals in a sunburst pattern on the front.
It opens up to reveal a soft velvet interior in a gorgeous blood red, with a zippered inside pocket and mobile phone slot-in pocket. The bag opens up like a doctor's bag (ie. on an internal metal frame), so it stays open until you squeeze it back shut – very cool and functional!
The bag itself is in mint condition. The metal (removable) strap is silver and has tarnished so needs to be polished back.
RETAILS: SG$200
SELLING FOR: SG$90
Hiroshima red leather bag – sold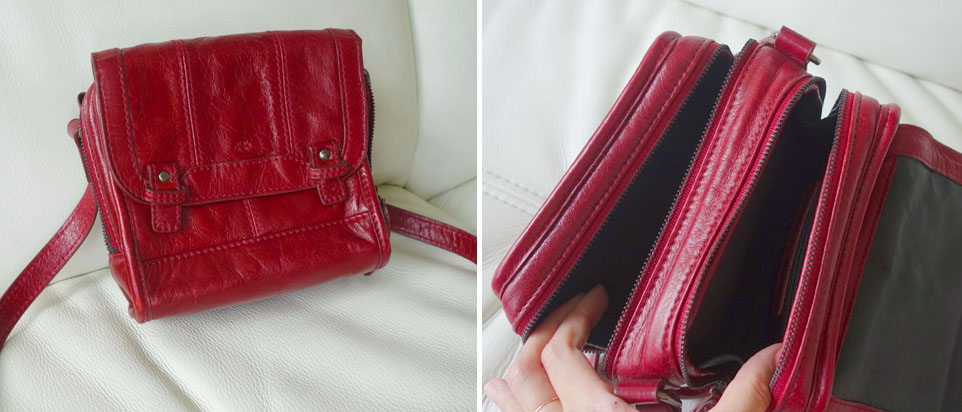 I couldn't resist the leather smell of this Hiroshima bag! Shaped like a little box, it's very functional as it has 2 zippered compartments, as well as an external pocket. It smells divine and is in good condition as I only wore it a couple of times.
The adjustable strap makes the bag wearable cross-body as well as on the shoulder. Magnetic buttons on the flap closure.
RETAILS: SG$100
SELLING FOR: $40
Alannah Hill black cut-out bag
A soft little evening bag, in classic black, from Alannah Hill – an Australian clothing and accessories label. It comes without the chain, so functions as a clutch. Super cute, with a zippered internal pocket, and slip-in internal pocket. The zippered internal pocket has a small hole in it, it was a store defect. The bag is absolutely mint and brand new!
RETAILS: SG$180 approx
SELLING FOR: $40
Chanel inspired phone case – sold

This cute Chanel inspired phone case is in fuschia, and comes with internal pockets to slip money or cards into. Your iPhone 5 will fit firmly into the dock area and it looks like a Chanel boy bag when closed! Comes with a silver chain. Brand new.
RETAILS: SG$25 approx
SELLING FOR: $10
Thanks for looking!