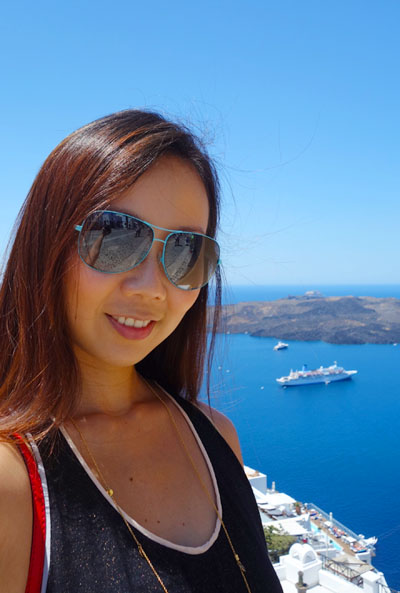 This totally looks like a Photoshopped picture with colour saturation and all that, but this really is what Santorini looks like! We dragged the kids with us to Fira, the capital of Santorini. With panoramic views and a beautiful landscape, Fira is a total tourist's paradise, but even that doesn't detract from the fact that it's beautiful. 
And ohhh how kid UN-friendly it was! I would suggest to avoid Fira if you have young toddlers. The extremely steep and narrow cobblestone paths are impossible to push a stroller on.. yet are too difficult for young children to navigate themselves. Expect to baby-carry your toddler(s) or carry them in your arms most of the time. Fira is also all about the views and shopping, neither of which very young children are particularly excited by. Just something to note! We were fine, because we had 4 adults looking after 2 toddlers, but I wouldn't do it if it were just Chris and I.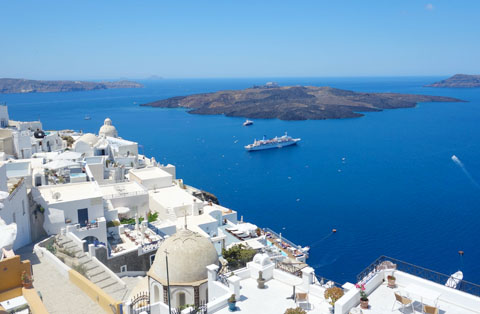 Isn't the view just grand? The colours and architecture are what I'd love our own home to look like.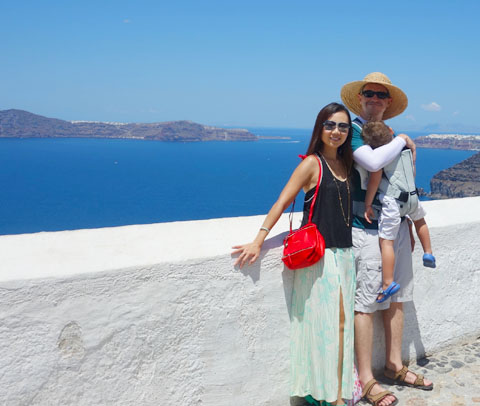 Hunter, incredibly, knocked out in the baby carrier! It's the new Baby Bjorn "WE" carrier, which is pretty much any parent's God-send when travelling with kids. It works for newborns all the way up to Hunter's age (3 years old). Hunter slept very soundly in it!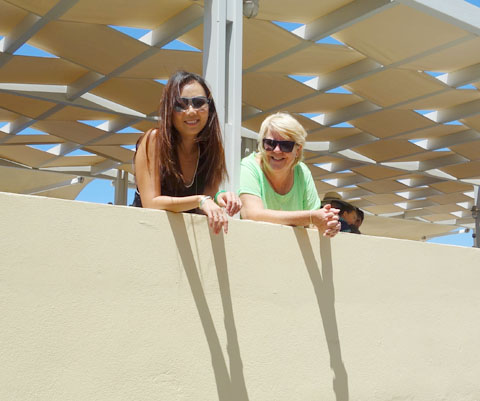 I love this pic of my mum-in-law and I. This was at the restaurant we stopped by for lunch, and I love how we look so casual, relaxed and happy. Well, that's cos we were!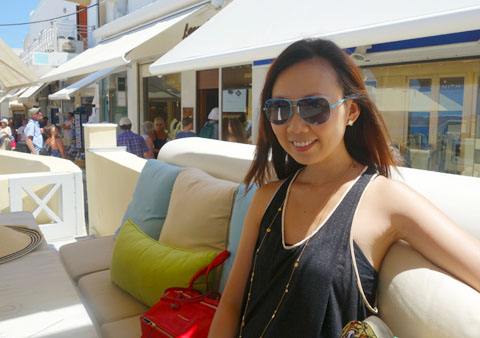 Sitting in the cool shade of the restaurant, enjoying the view..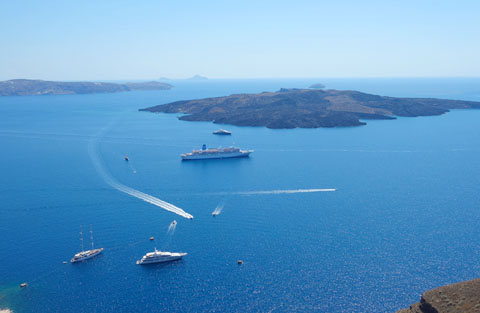 And, yep, this was the view! Total WOW! The sea actually glittered.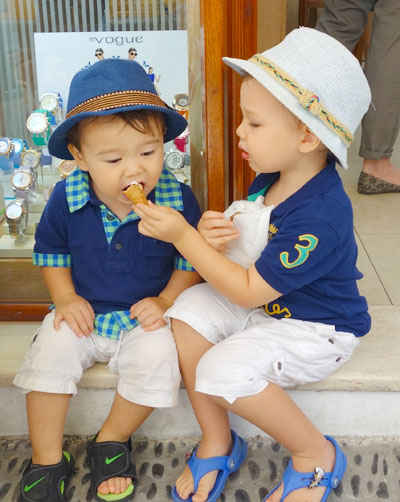 It was a hot day, so the kids got a little afternoon-tea snack of ice cream. The perfect way to cool off after all that walking.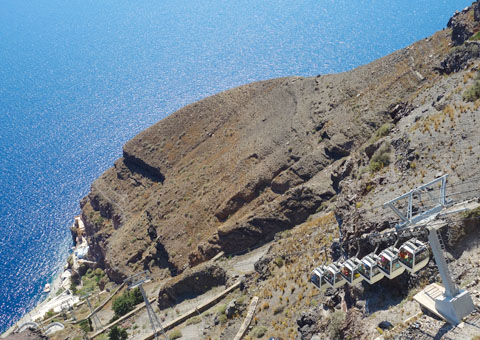 An incredibly steep cable car ride that my father-in-law took Hunter on, upon Hunter's request. It goes from the top of Fira, allllll the way down to the sea-side port.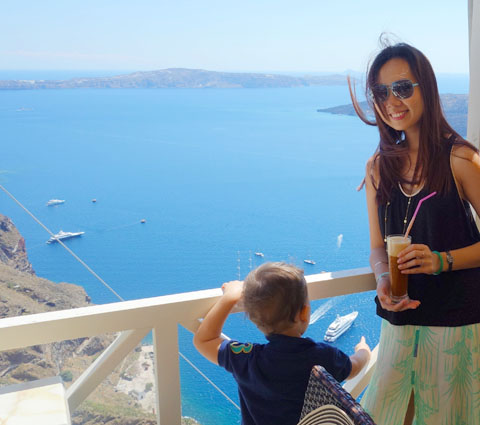 I kicked back with (yet another) Cappuccino Freddo! These are a bit deadly on the calories (it's not milk in there, but cream – and a lot of it)… but kinda addictive!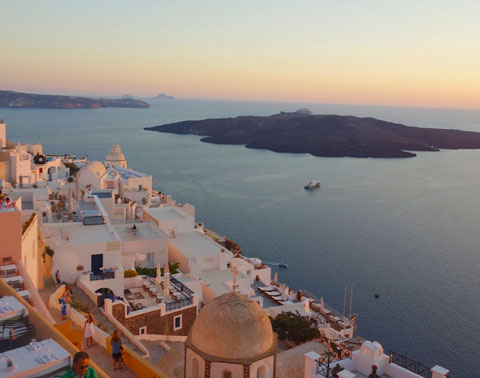 Unfiltered, unedited photo of the beautiful town of Fira, as the sunset drew near. Doesn't it look divine? It's actually quite a romantic sight. And that was evident with the people there – all loved up couples as far as the eye could see! We were the only ones with toddlers there.
But I don't regret bringing our kids to a kid UN-friendly place, and keeping them up way way way past their bedtime (they ended up sleeping at 10PM!) to view the sunset. They did enjoy it, and Hunter was completely amazed to see the sun "like a big red ball, going to sleep". He was fascinated with seeing the sun dip down under the horizon, and both kids excitedly started looking around for the moon and stars to come out. Dusk and night is a pretty awesome thing for them to see, because they seldom/never do!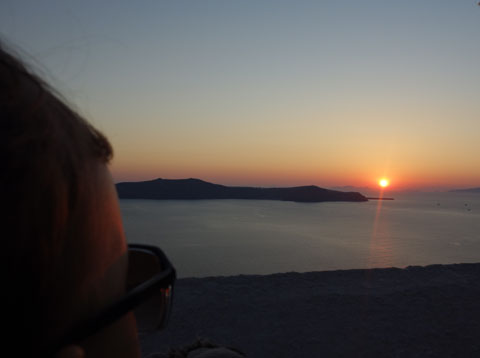 Good night, Santorini.