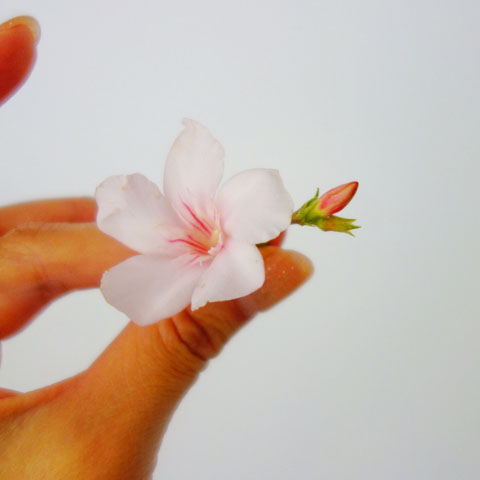 This little flower is extra beautiful in my eyes.
It was back in Greece, when the kids were down at the playground outside, but I'd stayed back at my parents-in-law's place, packing up before our flight.
The boys came tumbling through the front door, all grubby-clothed and mussy-haired and shining-eyed from the outdoor fun they had just had.
Hunter held out this little flower to me, which he'd carried all the way back.
"For you, Mummy", he said earnestly, looking up at me.
"Oh thank you honey! I love it!"
"It's for you to hold. So next time when I am naughty and you are mad at me, you can look at the flower and be happy again."
I wasn't sure whether to melt into a little puddle of boyish sweetness, or smirk and tell him that when he's naughty, I don't actually want to look at a flower – all I wanna do is throttle him.
Just sayin'!