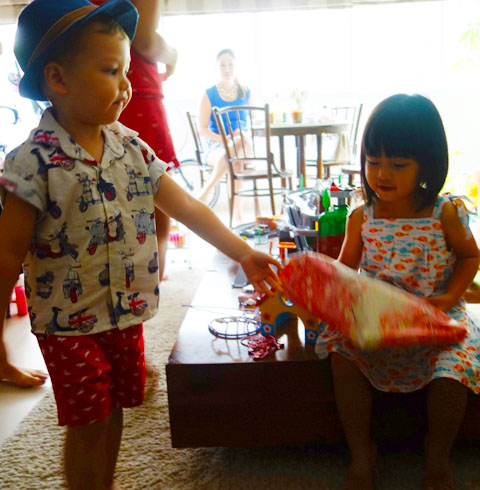 There's our little gentleman, Hunter, graciously presenting tossing Naomi her birthday gift.
The birthday girl turned three years old last week! And her and her kiddie friends had a very civilized and quiet little tea party to celebrate the occasion.
Just kidding. It was a bit of a madhouse! But it was fun!
There were toys littered everywhere, food scattered everywhere, doggies (naughtily) gobbling up crumbs and snatching snacks right outta our hands, and squealing kids up the wazoo.
I decided to bake some Melting Moments as well as Cat Tongue biscuits  for the adults and for the kids, respectively. Except it didn't quite turn out that way because the kids pretty much rampaged through everything 😉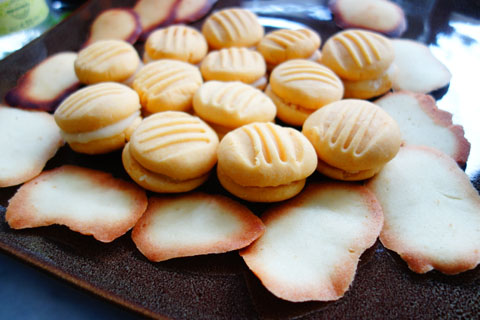 So we had my biscuits that I baked, quiche thingamabobs that turned out to be more like Turkish pudding in texture (definitely the first time I've had anything remotely like it, but they were yummy!), and…. wait for it…… raw veggies and dip.
Don't they all look pretty on the table?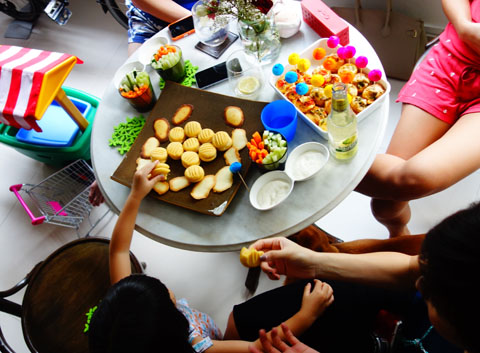 The birthday cake was from Lana Cake (my favourite!). My boys gobbled it all up with gusto. And doesn't the birthday girl look like the perfect pretty little lady in the photo below?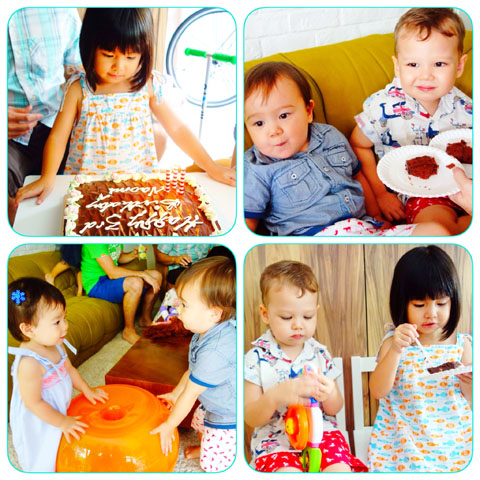 This is a photo of supreme self-control.
All the kids, crowded round a luscious chocolate cake, obediently looking at the camera to take a photo. AWARDS ALL ROUND!!!!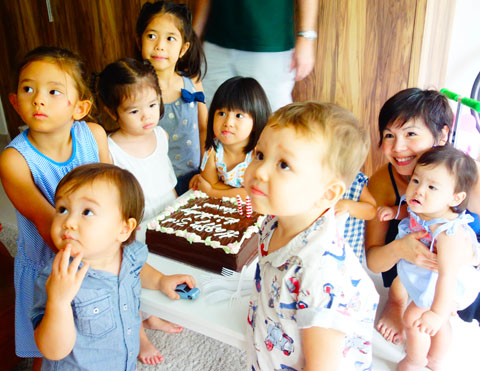 A completely kickass road track, set out on the coffee table for all the kids to play. By "all the kids", I mean "my kids", because my two boys pretty much hogged it the entire time…….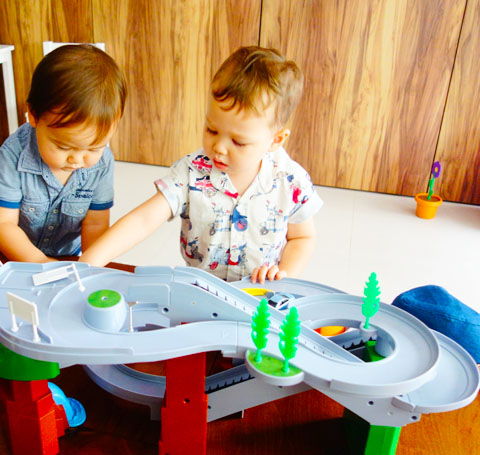 Me and la hostess of the party! We are all matchy-match!!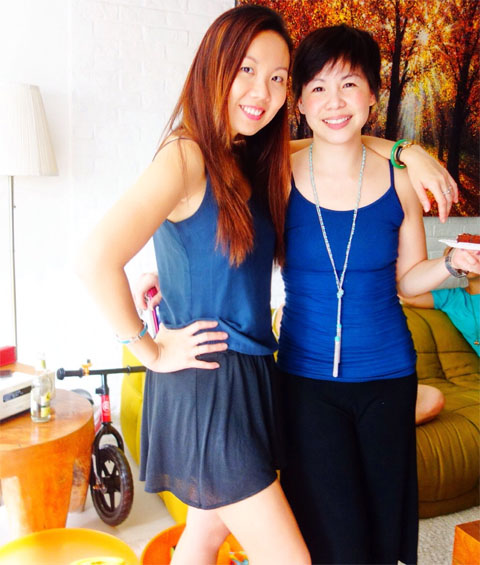 Happy Birthday Naomi!!