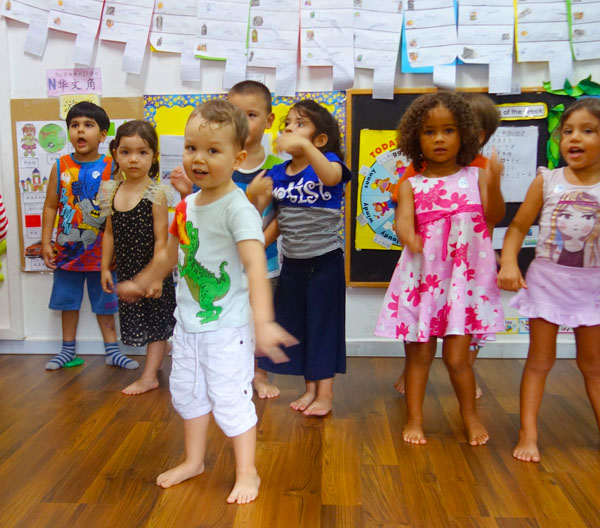 Sure I had a fantastic Mother's Day this year and all, but what completely had me in a puddle on the floor was both kids doing their Mother's Day school performance in each of their classes!
Hunter has gone up a class to the Nursery class, whilst Carter is still in Playgroup.
In Carter's class, their term's theme was "Under The Sea", so the songs were as such. Carter is one of the youngest (or maybe the youngest?) in his class, so I thought he'd have NO idea what was going on and do nothing. Was actually pretty surprised when he joined in! He does love his music 🙂
Here he is dancing (errr… stomping?) to "The sailor went to sea sea sea":
And here, the cuteness has me dyyyingggggg!! It's "Three jellyfish, one fell DOWN!":
And then it was Hunter's class performance. He's also one of the youngest in his class, and it's a big class.. and he doesn't always like kids around/near him. So I was praying he wouldn't have some sort of meltdown if a classmate bumped him, or just wig out over the number of parents and chaos in the classroom!
As it turns out, he was actually pretty chill about it all, and managed to perform and sing along a bit. How fun!!
This is him and his classmates singing some phonics song for the letter "m":
Then, at the end, I got served a cup of tea by my little boy! Major awwww!!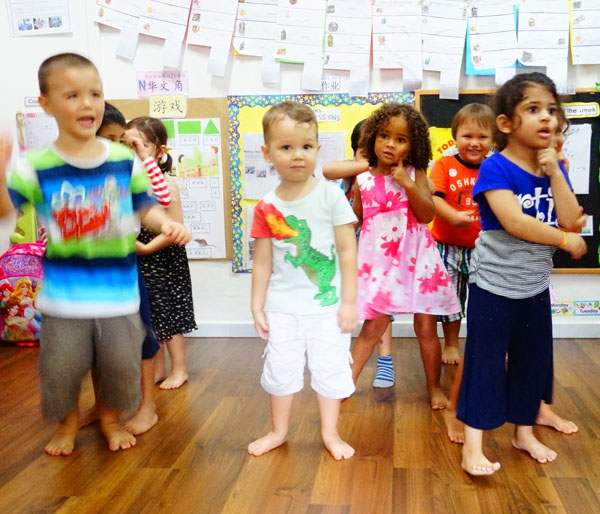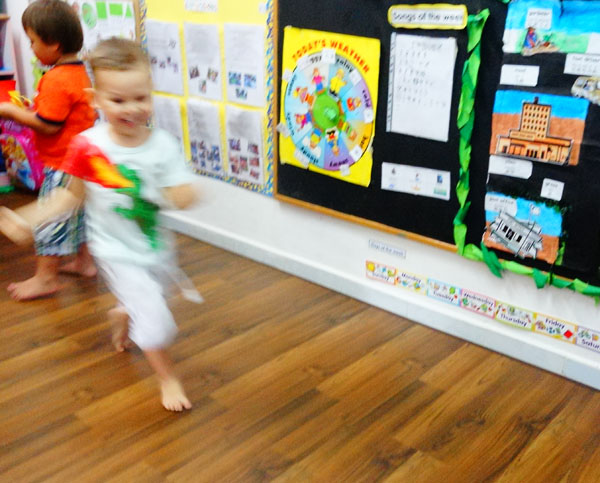 I do miss the kids when we're apart, and I always wonder what they're doing in school, and how they're doing. It's hard tearing myself away. But it's so nice to see that they're actually learning stuff, and having fun in school. Especially adorable to see them interact with their friends!!