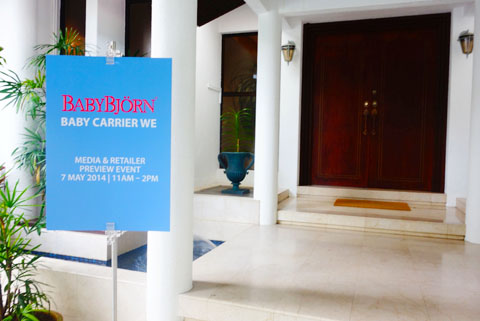 I've never been to an event held in someone's home before, but I guess there's a first for everything 😉
I'm not sure if it can be classified as a home, cos the living room area was huge and gorgeous! It was the Residence of the Swedish Ambassador in Singapore, and it was here that the Swedish brand BabyBjorn were hosting their event.
The BabyBjorn Baby Carrier We will be launching in August 2014 this year, and is a more streamline (and affordable!) version of the Carrier One.
Except… I missed the whole event and presentation! I picked the kids up from school first, and by the time I reached, the presentation was over and people were all chowing down on a big Swedish buffet spread.
But, so that I appear relevant, here's a photo of my mummy gfs milling around post-presentation: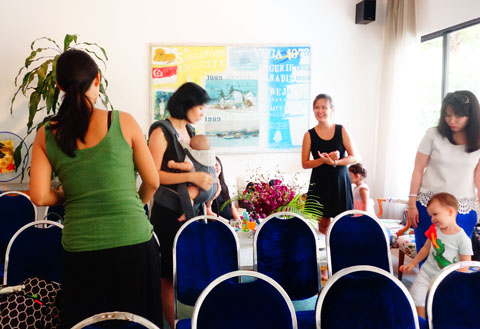 Hunter made a friend.. all by himself! It was with a girl slightly older than him, and they had a ball running around and tearing the place up 😉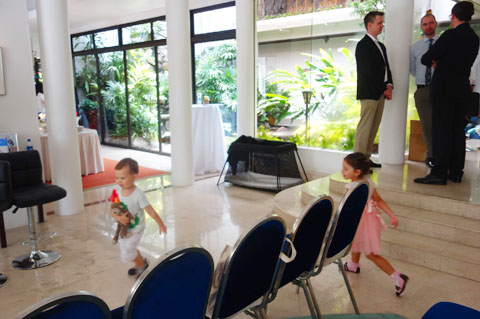 This was the buffet lunch spread. Doesn't it all look so pretty?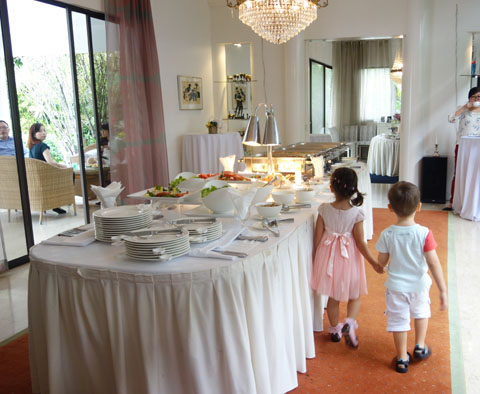 These are the various generations of BabyBjorn carriers. The one that we have is the BabyBjorn 'Miracle'!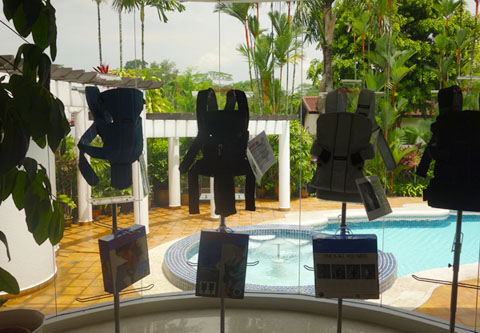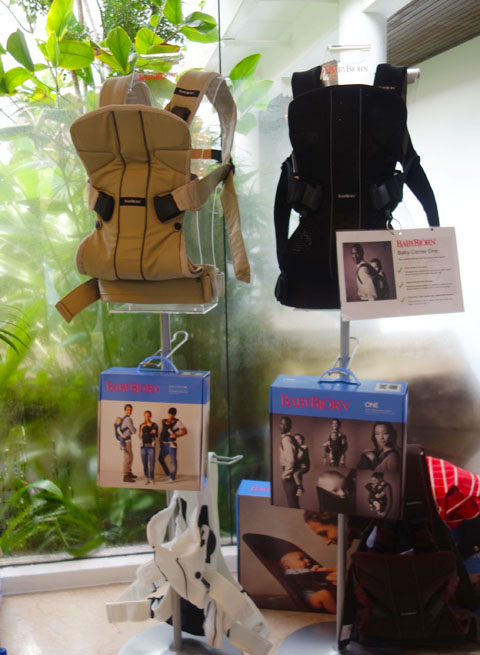 They also had a giant adult size BabyBjorn Bouncer. I plonked myself in it and it was sooooooooo comfortable! I sank right into it and bounced myself and didn't want to get out. Then someone informed me that the whole point of it is that it's exactly the same as the Bouncer for babies, but for adults to try, and realise just how damn comfortable it is (and, obviously, how comfy it is for babies).
Hunter rather enjoyed chilling out in the baby Bouncer too! AND the big one!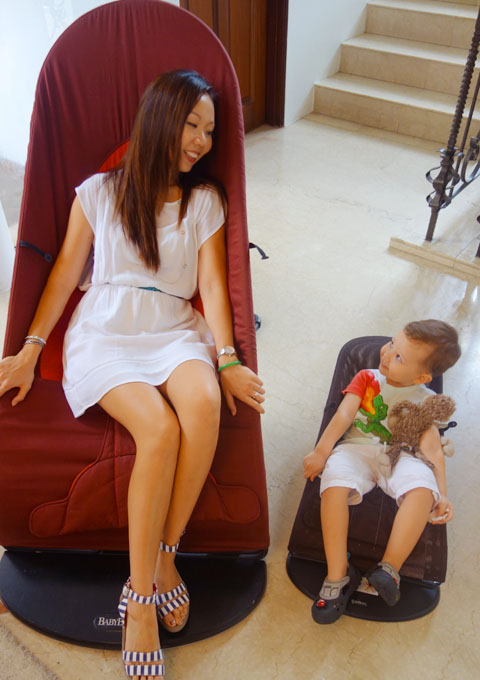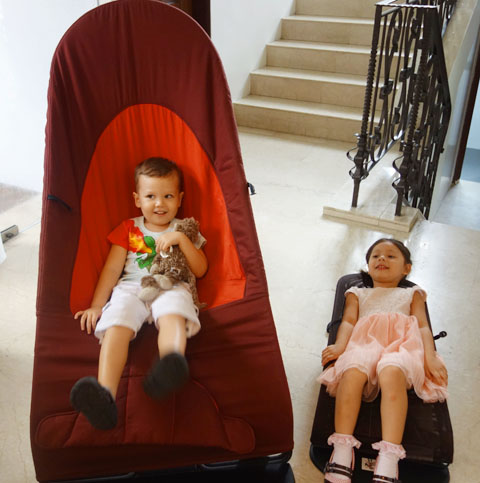 This is me back-packing Hunter in the BabyBjorn Carrier One. It's the white mesh version, which I really like because it's so cool (literally) in the heat.
Hunter liked being back-packed so much that he didn't want to get out, and he spent the rest of the day and evening going on about how he was going to be back-packed from now on!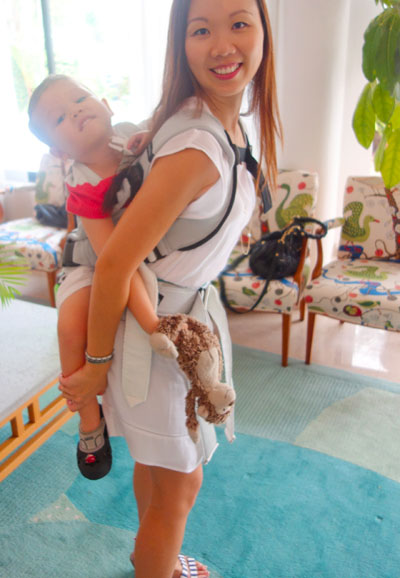 The BabyBjorn Carrier We launches on Aug 2014 across Mothercare stores in Singapore.