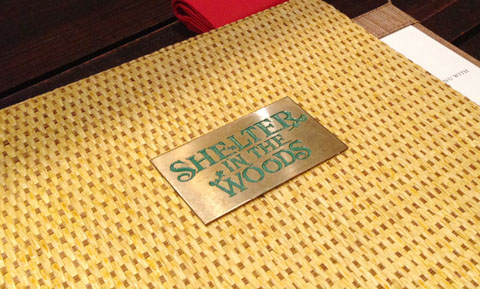 We had a totally brilliant date night at Shelter In The Woods a couple of weeks ago, and I had the foresight to bring my camera, so YAY hello food review!
It's very very dark in there, hence the photos aren't great quality, but better than nothing right?
We've actually been here before with some friends, and had a great time filled with fab food. I suppose they're consistent, because our evening here during Restaurant Week was brilliant again!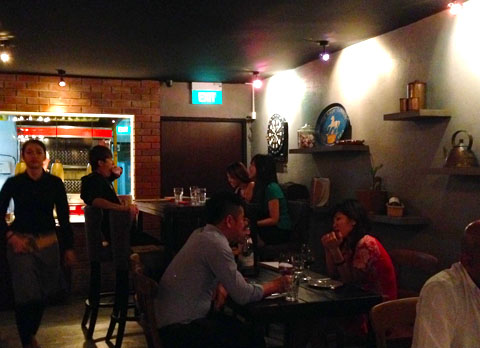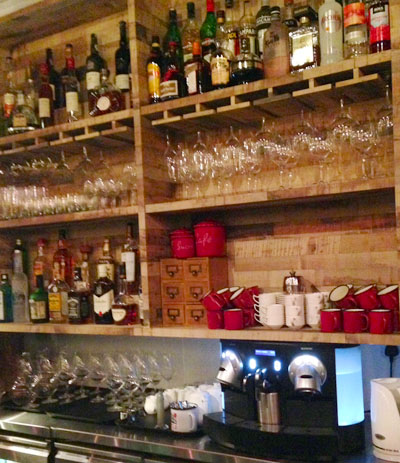 We were served an amuse bouche of Pate of something or other, with some sort of sauce, on crostini. Isn't my description fab? Sorry about that, I couldn't catch (nor remember) what the waiter said! It was a lovely little treat 🙂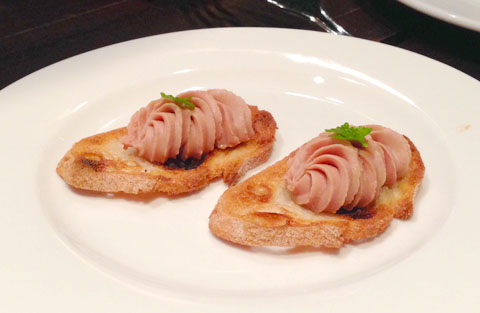 We were wow'd by the starter of Composition of heirloom carrot, caramelized pork belly and buckwheat tuile. It sounded a little nonsensical on paper, but arrived looking like a piece of art.
And… it was delicious!! The pork belly was tender and chunky, the carrots were sweet and beautifully cooked, and all the accompaniments blended the dish together so well. It was fantastic.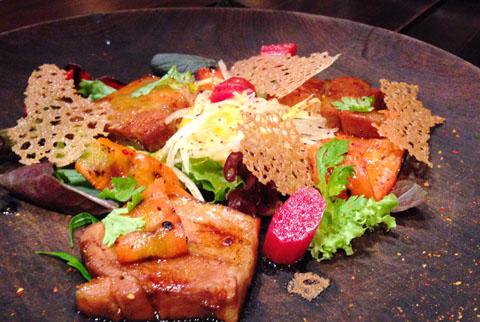 Just as impressive was the Soft cooked egg, sauteed mushroom and sabayon iberico ham and fried barley. The wobbly egg was perfection, and the creamy egg yolk was paired so well with the saltiness of the shaved ham. I was particularly intrigued by the fried barley, which was like little rice crispies and gave the dish a unique texture.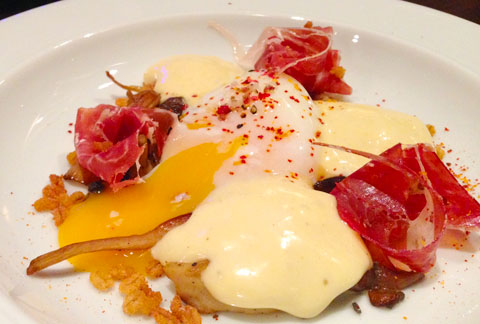 This was probably the least exciting dish that came out, the Smoked spring chicken chasseur, confit french baby potatoes in butter and aromates. The half-chicken was on the petite side, but it was served with a generous portion of potatoes. The chicken was a bit too salty for our liking, and tender but not melt-in-your-mouth tender.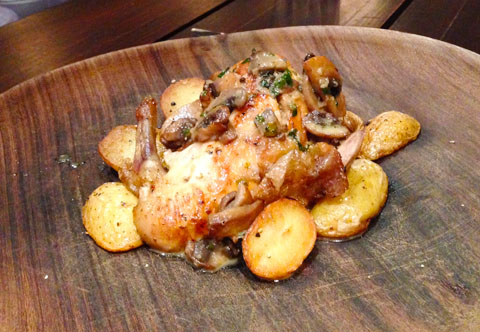 Ahh… but their Beef cheeks bourguignonne with silky mash potato is a BIG FAT WINNER! It is, in my opinion, one of their best dishes. The beef cheeks arrive large and chunky, and fall apart with a mere poke of the fork. And, yes, the mash potato really is 'silky'.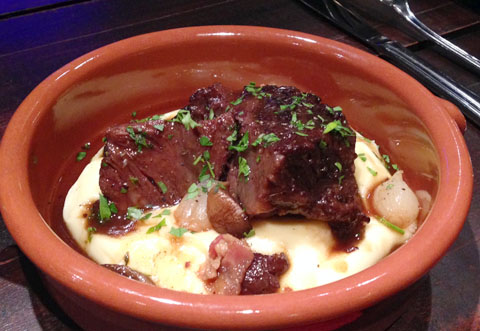 I wasn't impressed when the Gateau basque arrived. It looked pretty basic! But, CRIPES, I'm looking up recipes for this right now because it is flat-out amazing.
It's an almond-meal based cake, which gives it a unique soft-but-crumbly texture. It's layered with a blueberry reduction type of filling, to give it a flavour twist. And it's yummy.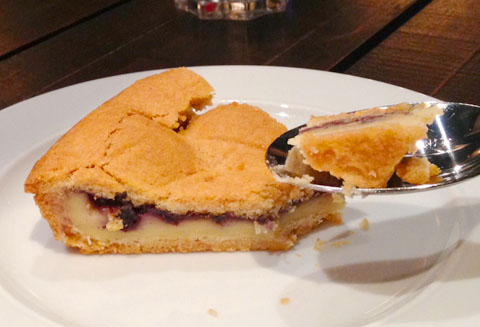 The Apple tart with dragees arrived looking like another piece of art. Check out the thin slivers of apple below, swirled to look like rosettes! They did a great job with their pastry base, because it had me loving the whole dessert, and I normally dislike apple tarts.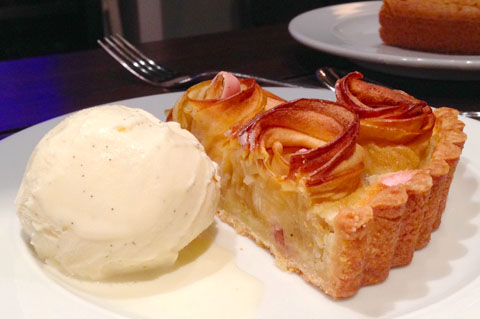 We had a wonderful date night there, and really appreciated the spectacular service. We'll definitely be back!