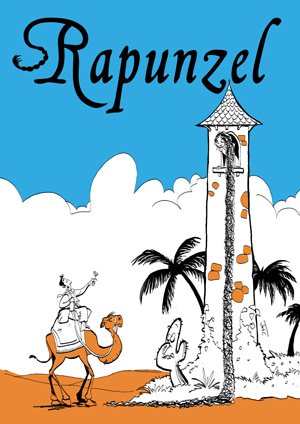 We went on a little family date to watch Rapunzel yesterday!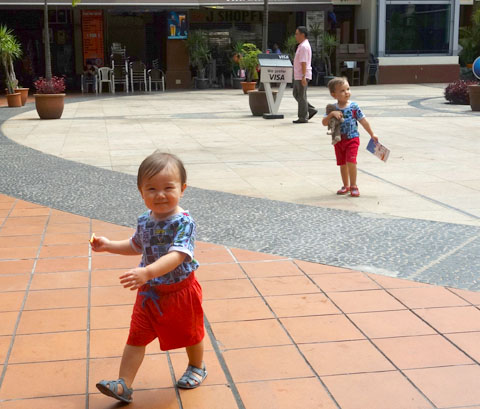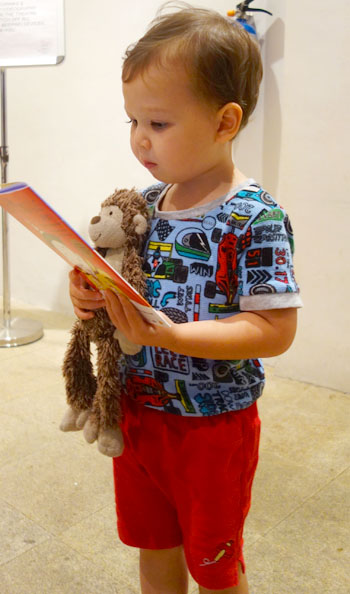 Carter had some snacks and a drink of water pre-show. He also figured out a great way to pick up girls – show them his animal biscuits and proudly announce the name of each animal!
Except his girl friend was almost 4 years older than him (that's a BIGGGGG age difference when you're that young, you know) and wasn't particularly impressed. Hah!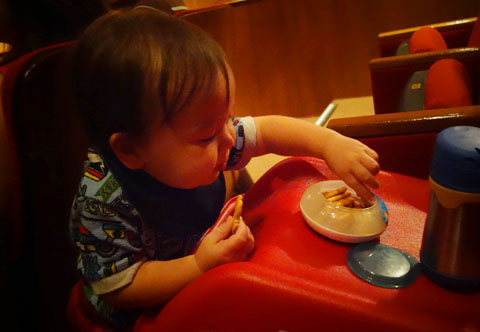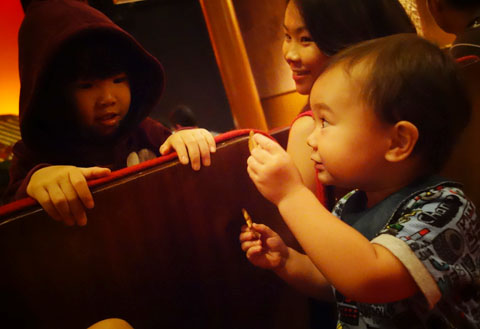 I thought (too late) that I should've read the story of Rapunzel to my kids before we went to the show.. so they could follow what was going on. Turns out, it wasn't really necessary because the storyline was easy to follow and I was pleasantly surprised when both kids could follow what was going on with zero knowledge of the Rapunzel story.
It's a condensed version of the original Rapunzel story, making it easier for young kids to digest. What we really liked about it was the eye-catching and cute animals as well as the silly jokes. It's all about friendships and helping out a friend, with a bit of enchantment and magic thrown in.
There were some loud bits, but both kids weren't afraid and were really entranced. They liked the catchy songs (complete with audience interaction and hand actions!) and were so engaged for the whole 45 mins.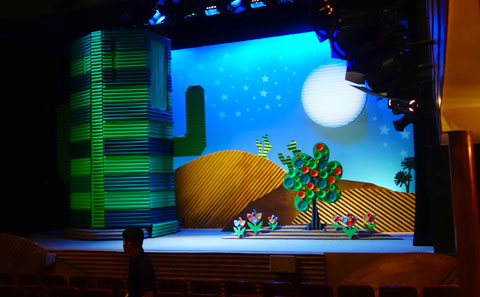 Carter, who's 1.5 years old, spent almost the entire time yabbering away and pointing out what was going on "loooong hair!", "up up up", "door close", "bird", "tree", "look, mama, LOOOOOK!!!!!", blah blah blah. He was actually pretty loud but thankfully no one gave us the evil eye. Errrr… at least not that I noticed.
Hunter, who's 3 years old, was wide-eye fascinated and silent the entire time.. drinking it all in. Afterwards he said (about ten billion times) "remember the witch mama? She was a naughty girl. She made the girl cry." 
This is Carter, below, going "no more??" at the end… he'd enjoyed it so much!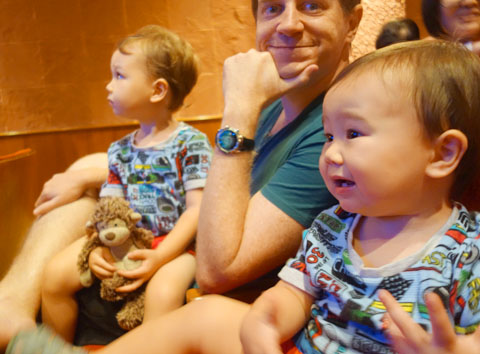 Rapunzel makes for a really fun family activity and really engages and delights young kids. It's actually the first time I've seen Carter truly mesmerised and entranced for the entire duration of the show (it's kinda rare/impossible for him to sit still for a full 45 mins). Makes me realise that he's also old enough to truly appreciate these kind of performances!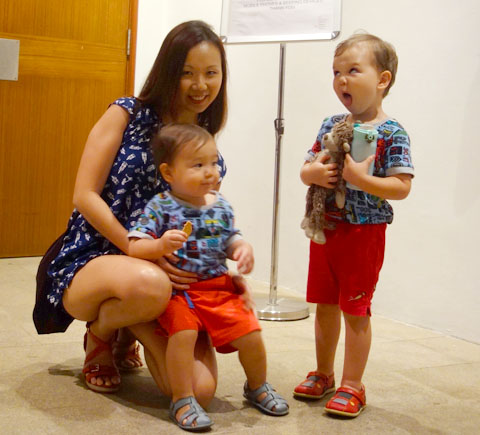 Rapunzel performance dates: 15 March – 4 May 2014
Venue: DBS Arts Theatre – Home of SRT
Duration: 45 Mins (no interval)

Weekdays (Mon – Fri)
Standard: S$25, S$22
Family Package of 4: S$85 for Cat 1 tickets 
Family Package of 4 (with TLC CD Vol.2): S$97 for Cat 1 tickets

Weekends (Sat, Sun & PH)
Standard: S$35, S$32
Family Package of 4: S$119 for Cat 1 tickets 
Family Package of 4 (with TLC CD Vol.2): S$131 for Cat 1 tickets