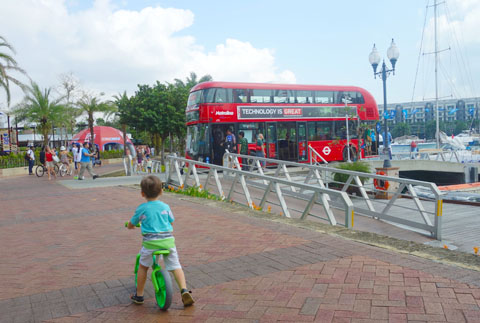 There's a new bus in town – a London bus, to be exact!
We were keen to take the kids to check it out, considering Hunter is madly into vehicles.
So what's a London bus doing in Singapore? The British High Commission is showcasing the country's new Routemaster model, which is here as part of a world tour to promote the country.
And here's where I'm really frank – it was boring as hell! I'm not a bus person, I admit. Vehicles don't excite me like they excite my kids. But who cares about what *I* think, right? We were there cos of the kids! And yep – they LOVED it.
So here Hunter is, verrrryyyyy seriously inspecting the bus' headlights: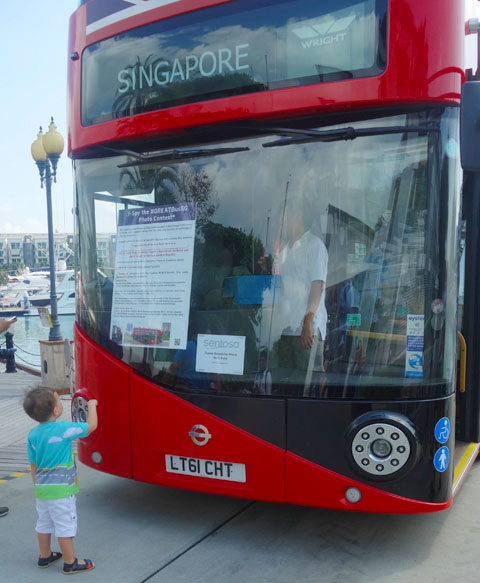 They got a chance to sit in the bus driver's seat. Complete with singing "The driver on the bus says MOVE ON BACK!", of course 😉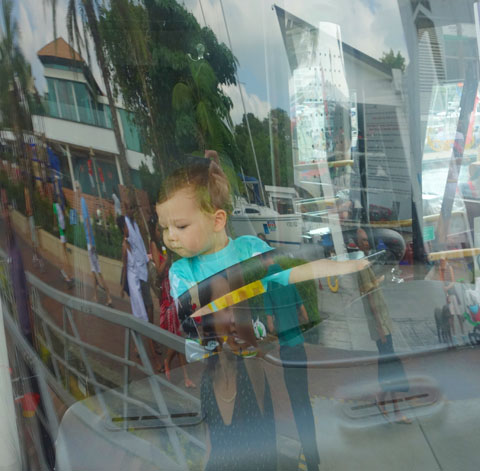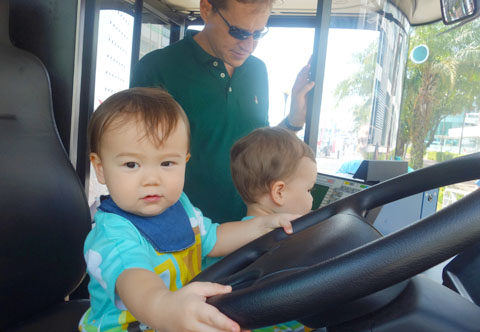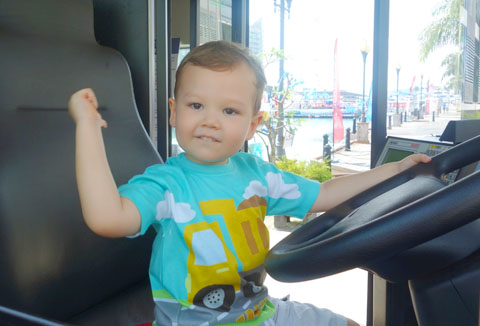 Here's the upper deck of the bus. My kids have never been inside the upper deck of a bus before, so they were pretty intrigued.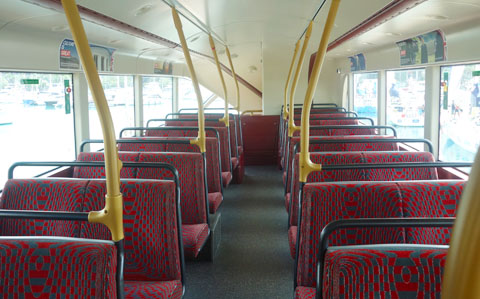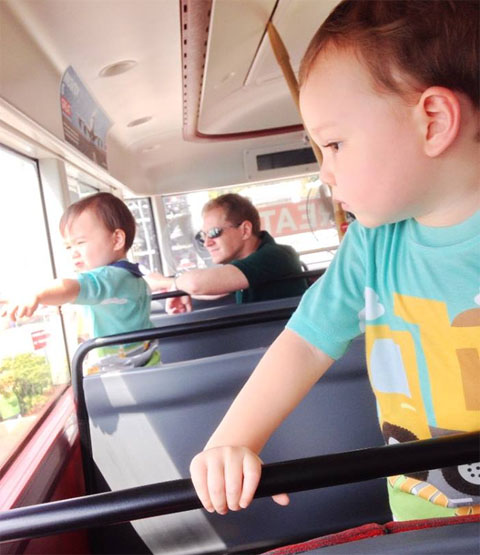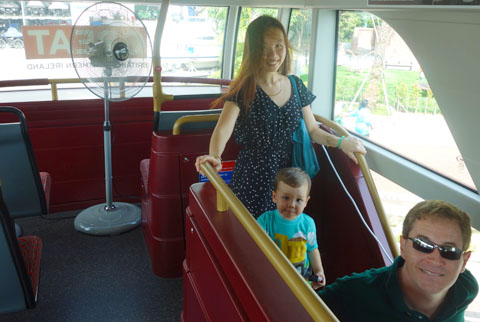 Checking out the London bus made for a great little family activity – despite the searing hot weather (what IS it with Singapore's heat at the moment??)
We took the opportunity to dunk the kids into the club's pool, since it was such a stinking hot afternoon. They had a great time. I was soooo envious I couldn't jump in as well, as I didn't bring my swimmers!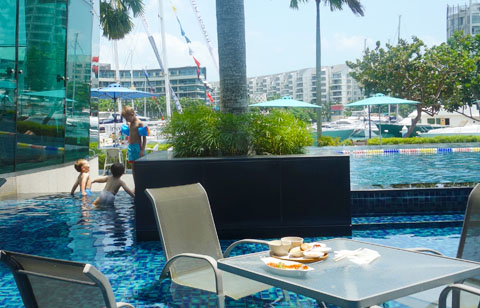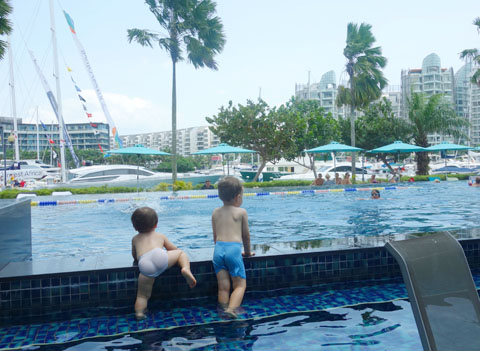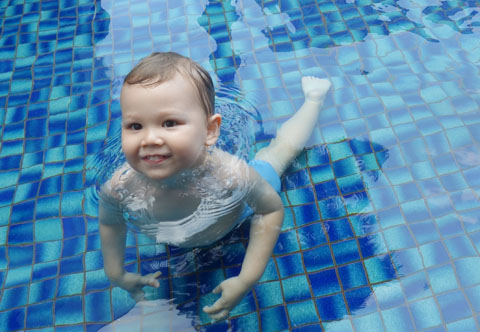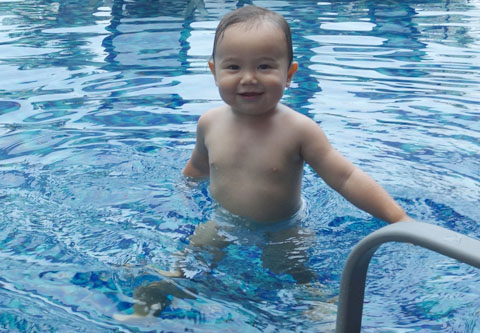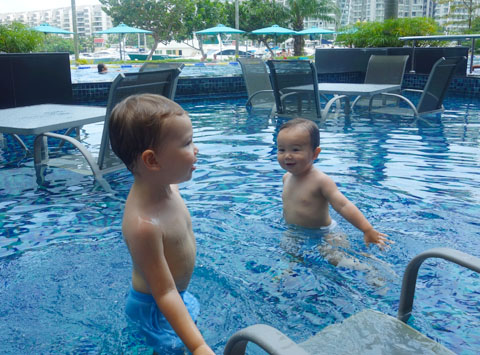 What a nice way to spend a sunny weekend!