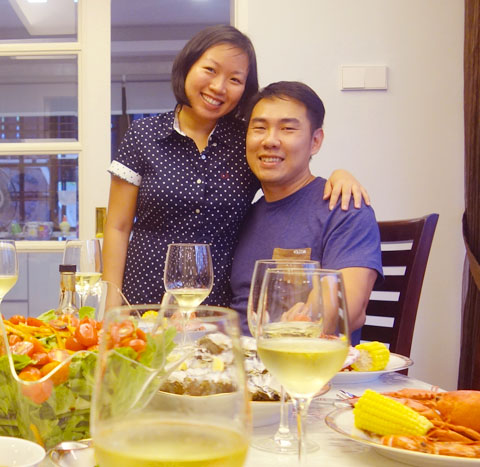 It was my lovely cousin's birthday a week ago! And, because we are really rich and powerful, we organized for famous Chef Mervyn of Cookyn Inc fame to come and whip up a private dinner for all of us.
It also kinda helped that he's her husband.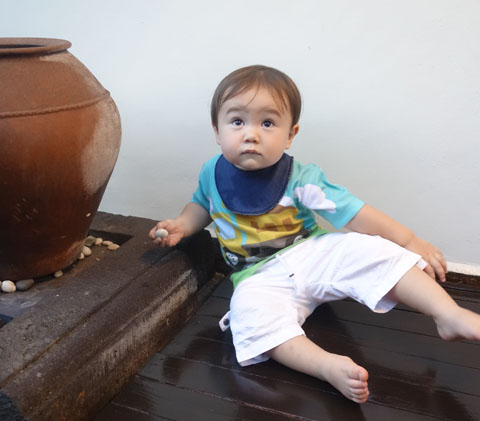 Anyhoodle! We had some very very pleasurable fresh oysters to kick things off. They were huuuuge. And succulent. and all manner of freaky if you don't like raw stuff. They were so fresh that they had zero fishy smell, just gorgeously chilled and milky and divine.
And we had Boston lobsters – big fat ones! And big prawns!
And a giant bowl of green salad that sat woefully at the table – largely untouched.
Here's my lovely cousins and I, all gleeful with our wine and about to embark on our shellfish MADNESS.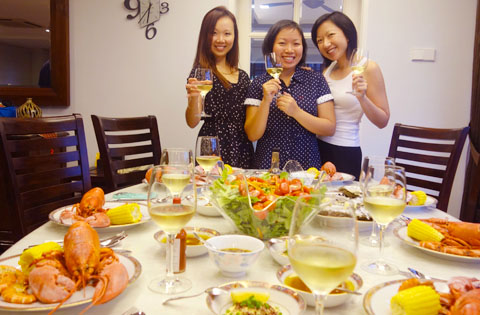 Wine and shellfish. This is a winning combination, peoples!! Each lobster yielded soooo much meat it was pretty stunning. One lobster is more than enough for one person. I did end up eating about 1.5 lobsters in the end, but I was so full my eyeballs were bulging with lobster.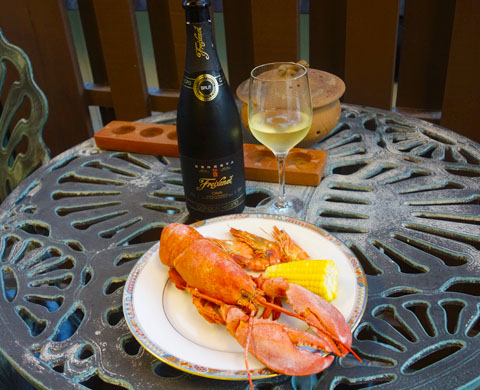 This, below, is simply plain 'ol mayonnaise.. but it looks so pretty all dressed up like this it warranted a photo. It was lovely with the fresh prawns dunked in.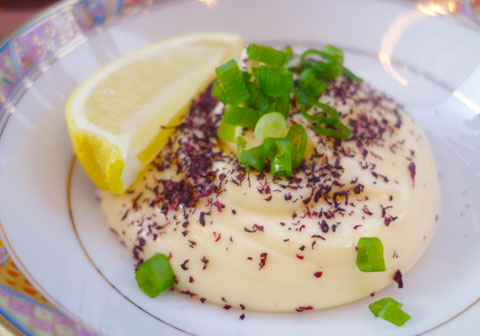 This was such a random dish. A pig trotters noodles. I was a bit freaked when I heard the name – it doesn't sound very appetizing, does it?
But boy it was tasty! Turns out it was basically just shredded pork in there, but very very tender. It was a plain but tasty dish, so we all polished off a plate each.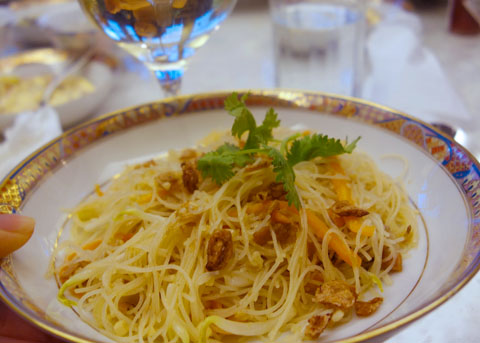 Birthday song and cake time! The kids were all in their element, what is it with kids and birthdays?! They had soooo much fun!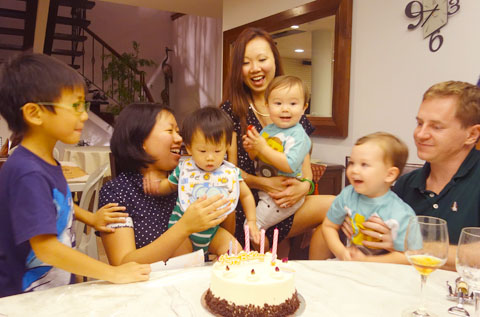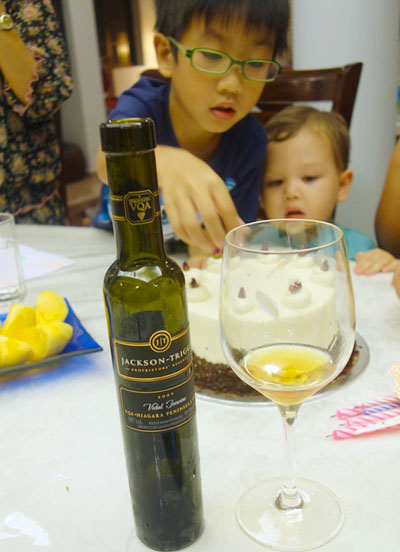 A very sweet moment with cousin Elliot said "Hunter, come sit next to me to eat cake", and Hunter obliged. And he was allowed a whole slice of cake – all to himself. Which he self-fed, much to my amazement! He always needs to be fed at meal times, and won't self-feed. Guess it depends on the food that's in front of him.. hrrrmmmm…
HAPPY BIRTHDAY to my dearest cousin!! Delighted to be spending it together with you, instead of being an ocean away as we always were growing up!