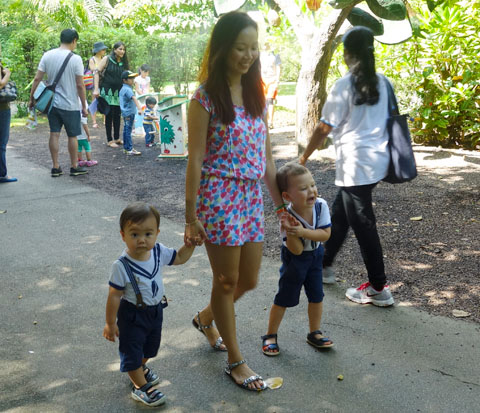 That photo above just cracks me up… Hunter unhappy that I'm holding his hand, and me smiling like nooooothing is happening at all. LOL!
So Hunter and Carter's school organised a little school excursion, parents included, to Jacob Ballas garden in the Botanic Gardens. Hunter was pretty intrigued to see his school mates there, since it was a weekend!
Everyone actually kicked out with a bunch of activities and games, but we missed the entire portion because we took an hour (!!) to drive to the garden, getting lost ten million times along the way. Argh.
But we got there for the last portion, which was a walk and play around Jacob Ballas, so that was better than nothing!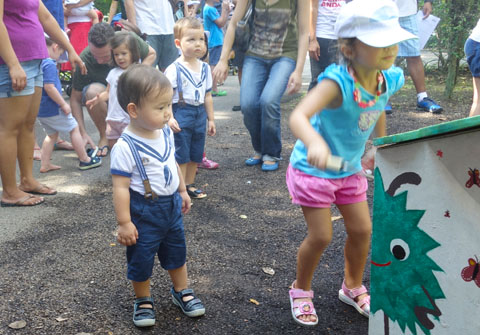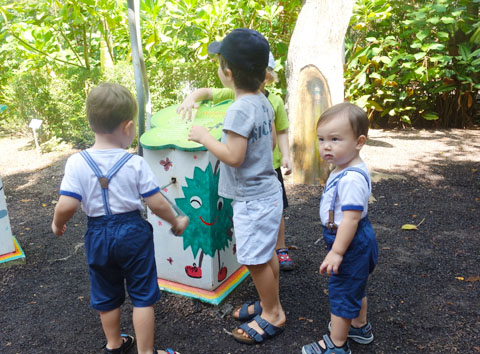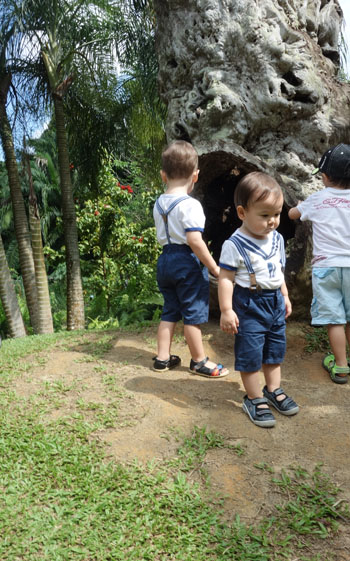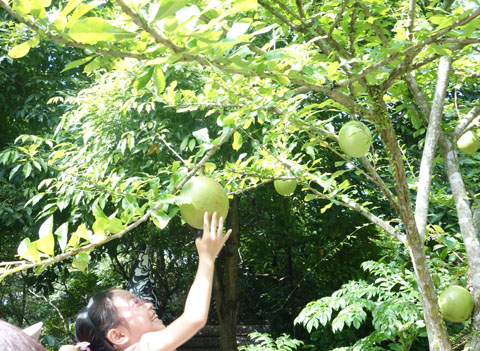 Carter had heaps of fun stomping around in the dirt and leaves. He even made some (older) kid friends that were playing in the leaves too!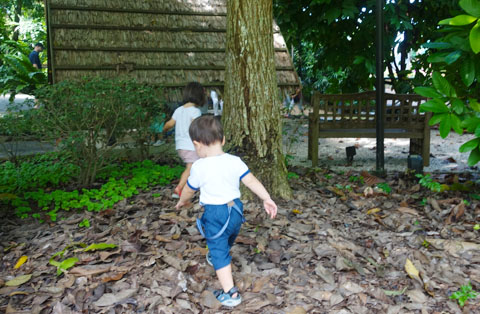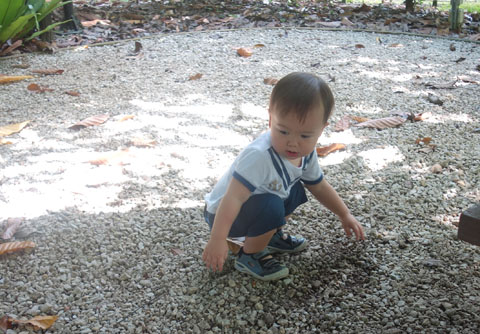 There's a kiddy maze in the garden, whose concept was totally lost on Carter, but the older kids loved it and raced around!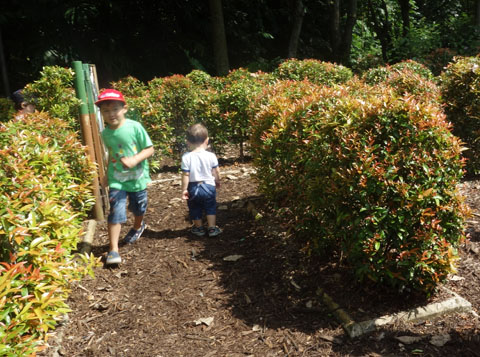 The highlight?
Water play!
It was a super hot day, so the kids all hopped in there with glee. We had a very difficult time getting them out…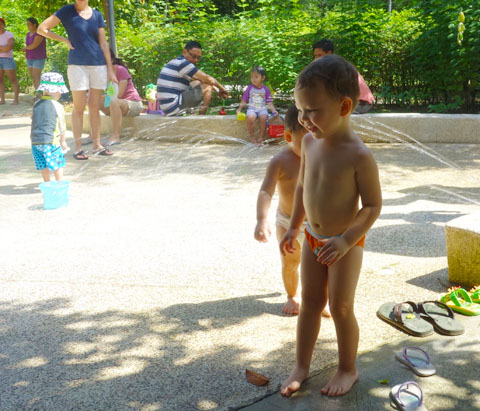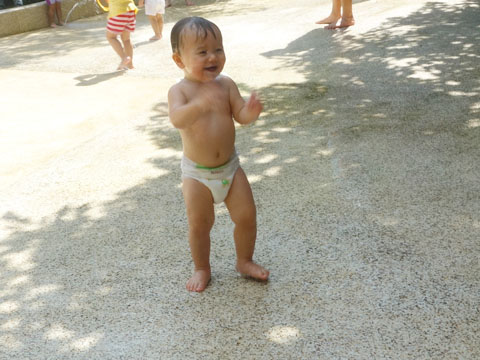 We had such a fun family excursion there, and it was awesome of the school to organize it all. An excellent way to spend a hot morning in Singapore!