So these were our kids. 
Yep, we were THOSE mums with kids running rampant – noisy and boisterously trying on expensive leather shoes that were neatly displayed (well, they were). 
I used to hate seeing this sort of scenario. "What kind of parent can't keep their damn kid under control?", I'd sneer. "Lousy parenting, for sure." But now? I'm not so quick to judge. I feel sorry for mums in this sort of situation now!
But yeah, so there we were, trying realllyyyyyy hard to do a bit of shopping (mums stuck with their kids 24/7 ARE allowed to go out and shop too, you know), and also trying to keep our kids under control. To their credit, the staff at Salvatore Ferragamo were super nice – they tolerated the boisterous activity with a smile, and didn't once slap our kids or kick us out. Whew!
It also helped that both of us ended up buying stuff from them 😛
I couldn't decide between the two colours!! But I decided on the bright fuschia in the end, since I have heaps of turquoise stuff.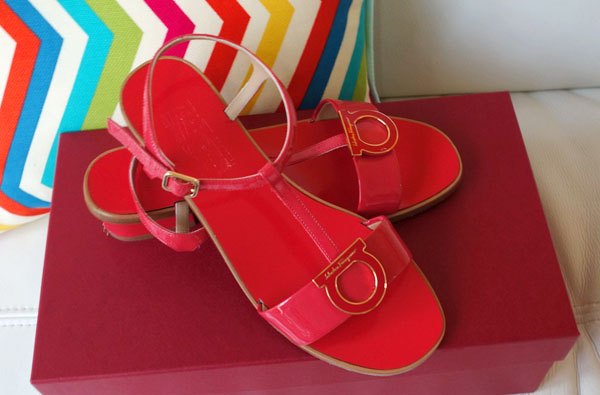 I like the strappy design, and the small heel. It's low and comfortable, and I can wear these sandals the whole day without feeling a pinch. They also fit my narrow feet well!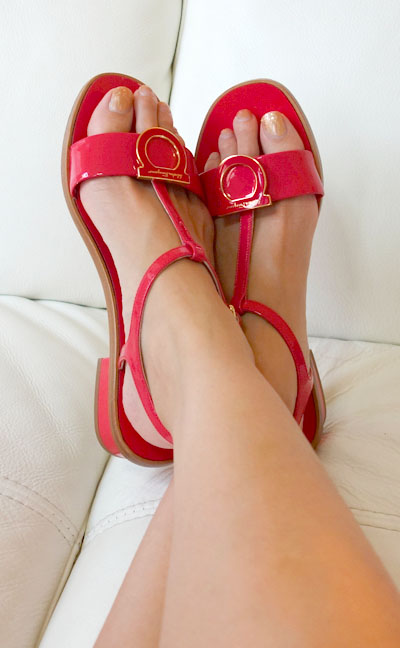 And just a little hair clip, because I don't own any turquoise hair accessories and thought this would match my stuff nicely 🙂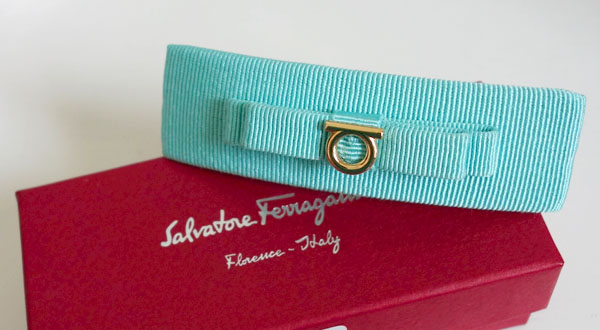 What did I learn from our little excursion?
Best not to go to 'nice' shops with hyper kids in tow. Or, make sure they're sleeping in their strollers before entering Fancy Land.