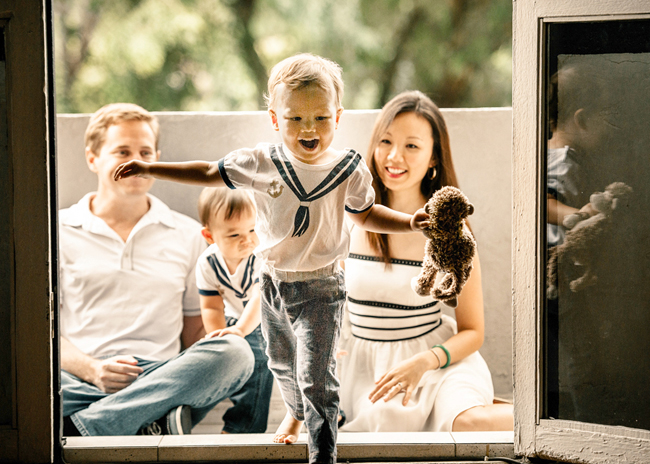 2013 marks my 20th year of (almost-daily) blogging *gulp* and was all about my day-to-day life with a baby and a 2 year old.
Here's a recap:
January – We celebrated Hunter's 2nd birthday, with a Thomas the Tank Engine theme! We also had a delightful staycation at Sentosa.
Feburary – Carter did his first photoshoot with Mother & Baby magazine, and I did an interview (as a tech mum) with the same magazine. We had a very quiet Chinese New Year. We celebrated Hunter's friend Mia's 2nd birthday!
March – It was Chris' birthday! Hunter did his magazine photoshoot and also gave us a huge scare this month when he got gastroenteritis. We also did a family photoshoot outdoors, so we ended up with zero smiling shots and 100% scowly faced shots, d'oh!
April – We celebrated cousin Gerry's one-month! One of our favourite hangouts, GRUB, also threw its doors open this month. The kids had a blast at Jurong Bird Park.
May – I had a lovely Mothers Day. We celebrated Hunter's friend Naomi's 2nd birthday! Hunter started unaccompanied playgroup for the first time, and went to his first movie (Thomas).
June – Our epic family holiday in Copenhagen, thanks to Mum and Dad! We celebrated Fathers Day, as well as my Uncle Raymond's 60th birthday.
July – Our new family car arrives, the Toyota Previa! We brought the kids to the Jurong Bird Park again.
August – At exactly 2.5 years old, Hunter is potty trained. HUGE milestone for us! Hunter celebrated his first Teachers Day. And Chris and I went on our very first full-day date together since we've had 2 kids. We went nuts and did a full-blown DIY Superhero theme for Carter's 1st birthday party! Carter started walking unassisted 🙂
September – We had a squishy good time at the Country Fair. A couple of friends came over for a little pool playdate.
October – My parents got Chris and I a staycation at the Movenpick hotel in Sentosa for my birthday, as well as a Bottega Veneta bag! Chris and I had a romantic dinner to celebrate, and I had my birthday dinner with friends. We brought the kids to see the Fire Station, the Singapore Flyer, as well as the Science Centre. I smashed my car 🙁 Brunch With My Baby Singapore was launched!
November – Launched my new site design. Got my Tiffany & Co mug, which I adore and use almost daily! Was invited to a private event for Chanel. We also purchased our first investment property.
December – Went on a meaningful full-day date with Hunter. The kids adored attending their week-long holiday programme at Julia Gabriel. We celebrated Christmas!
It's been a very blessed year for myself and my family. I've delighted in watching my two babies grown into toddlers, and have both loved and hated being a SAHM. We've had so much fun on our playdates, and have been brunching ourselves broke on a daily basis. Many new friendships were formed. Many opportunities opened for me.
As we leap into 2014, I just want to wish you all a fab year ahead, with loads of laughter and love. May we always hold our family and parents close in our hearts, find comfort and laughs with our spouses/partners, and treasure our true friendships.
Sayonara 2013!
It's been blimmin' fabulous.
Let's Chat!