I was really excited when Mustela contacted me, informing me that they were having an event to celebrate the reinvention of their Mustela Bébé range, which now boasts a new formula. I was super-keen for two reasons:
I already use a lot of Mustela products, and wanted to check out the new formulas as well as other products which I have not yet tried out.
It was held in the Spring Maternity showroom. Which, to me, is just another word for lots-of-stuff-to-see-and-buy-for-kids!Ahem.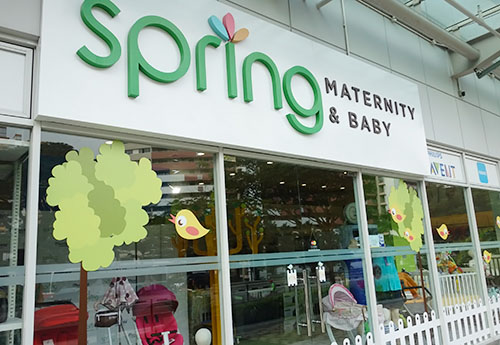 Their cake was light-blue/turquoise theme. I wanted to plaster myself alllllll over it.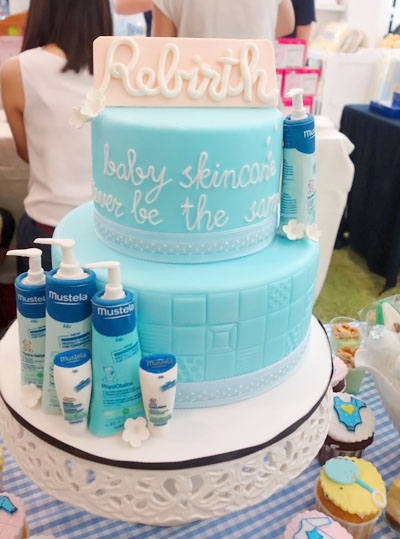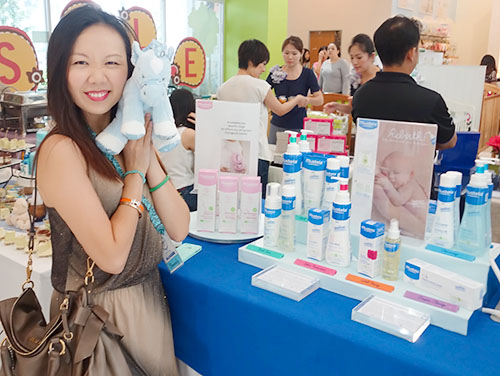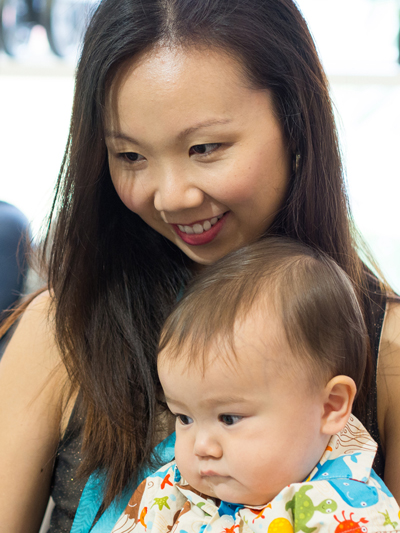 It was a very well-planned event that was executed smoothly and had just the right number of people IMHO. It meant things were personal and everyone was friendly, yet had a fun buzz and vibe. The folk working there were really nice. And I mean REALLY nice. Not that fake I-just-gotta-smile-at-you nice, but genuinely nice. And the guests were all super sweet too. I made lots of friends and it was so nice to chat with other mummies!
Josephine (on the Mustela side) put in SO much effort into the event – more than almost any other event planner I've known. She provided so much information, made adorable (and personalised) lanyards for everyone, tagged our bags with personalised tags, and was cheery the whole morning. She must've been exhausted!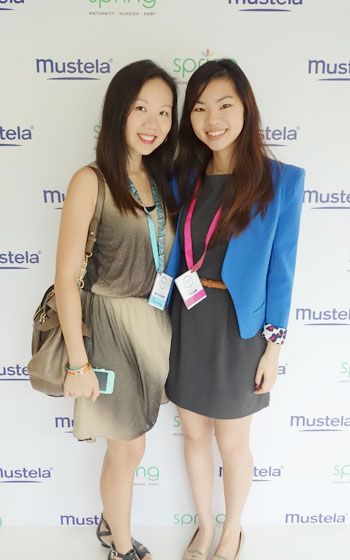 There was a savory buffet area, but what appealed to me most was the dessert station. TOO CUTE!! It was packed with mini cakes and desserts, plus super cute cupcakes (half of which were Red Velvet… zomg).
Obvously, I spent most of the time hanging around this area…………………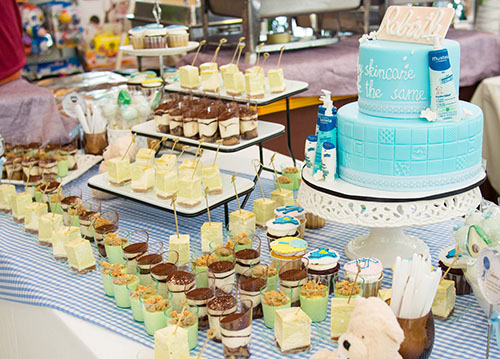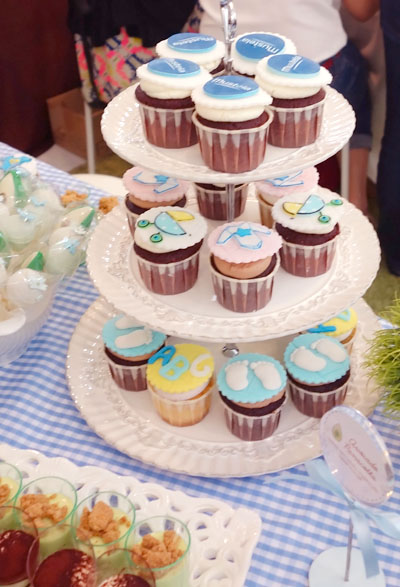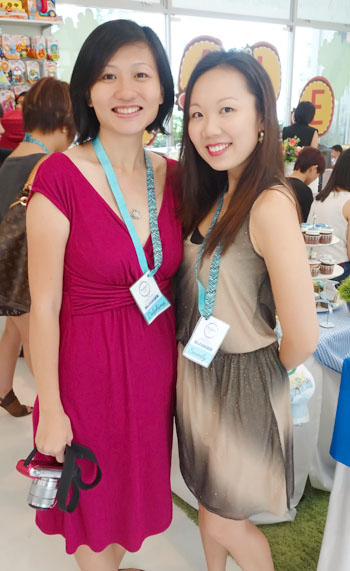 We all settled down for a quick talk on Mustela and Spring Maternity. Mustela has been around for 60 years, and their new formulation of Mustela Bébé has launched 10 years of research and 15 scientific publications later. It now boasts an exclusive ingredient called Avocado Perseose, which preserves the skin's cellulcar resources and reinforces the skin barrier.
I personally like how all their products are hypoallergenic, made with natural ingredients, and smell terrific (though they also have a range with zero fragrance).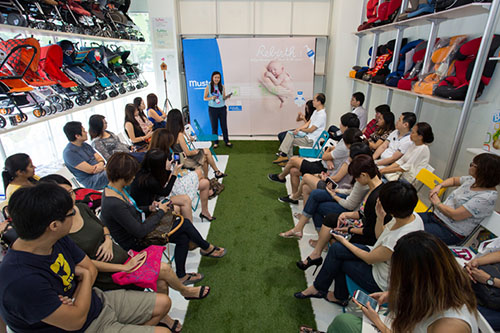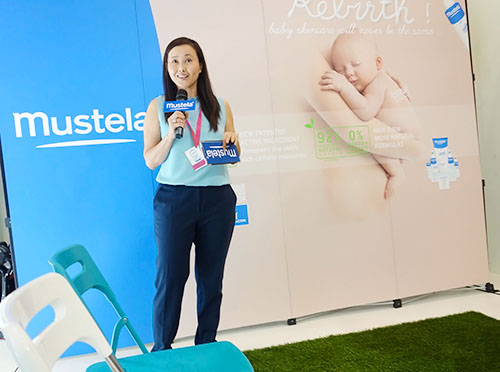 We were treated to a mini fashion-show by Spring Maternity! A little secret…………. I am not pregnant and neither am I nursing. But I STILL wear my maternity/nursing clothes, and still frequently shop at Spring Maternity. I own a whole bunch of their stuff, simply because they are ultra soft and comfy. And they don't look like frumpy maternity/nursing wear. Or, at least no one has ever noticed!! There were two nursing mummies, and two pregnant mummies. The four models were so gorgeous and sunshine-happy. I'm not sure I looked quite as glowy when I was pregnant!!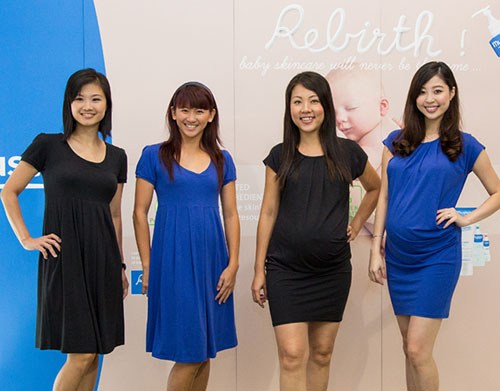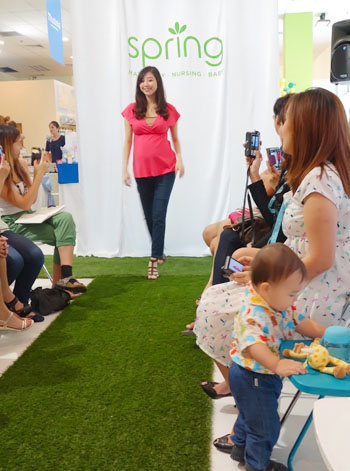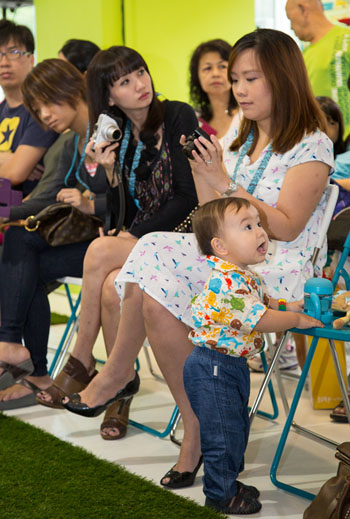 Thank goodness for a super cute little play area that the organisers set up. It gave the kids a few mins of distraction so we could chat and check out the goodies at the showroom.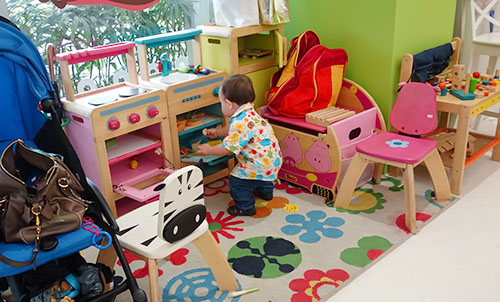 We discovered there were PHOTO PROPS!!!! Oooooooh! I never say 'no' to photo props.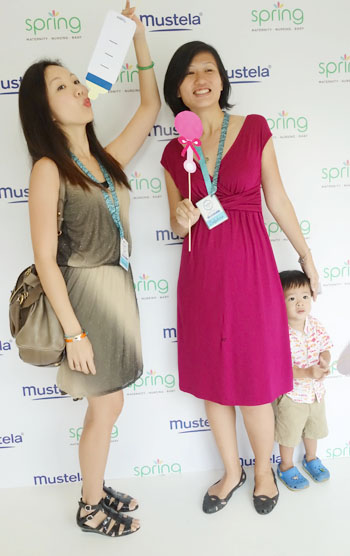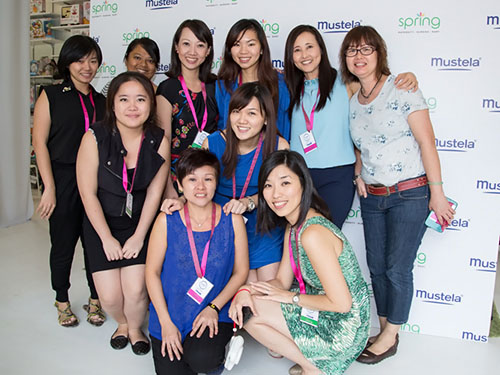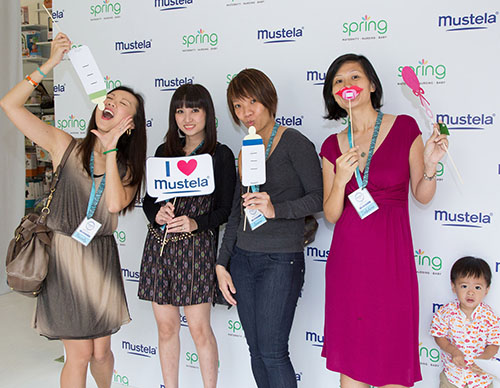 (Carter wearing Sea Creatures shirt from Elly)
(some photos pinched off Mustela's official photographer)