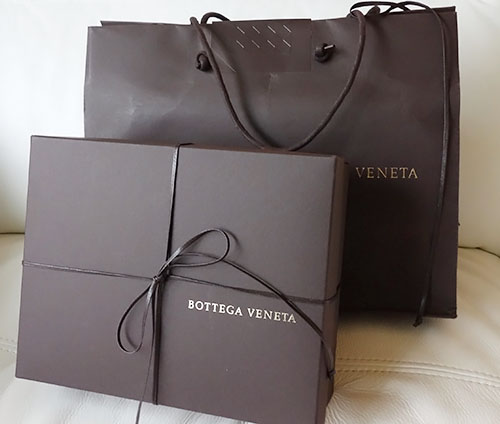 Mum and Dad went on a little jaunt to Italy and Switzerland last month. This time, they didn't ask us along.. so they could actually kick back and relax and enjoy their holiday. Good move 😛
I was vicariously living through them via all their eating adventures. I've never been to Italy and I'd love to try their pastas and pizzas! I hear they are totally different to the way they're made outside of Italy – is that true?
I was also infinitely envious of the shopping they would be able to do. Hellooooo Italian brands and lovely leather. That said, my parents aren't the shopping type, and more of the enjoy-the-outdoors-and-scenery type, so they spent most of the time puttering around the little nooks and corners of Italy, instead of stuck in the city shopping like a typical tourist 😉
They did, however, pick up a bag for me!! 
I'm so chuffed and humbled. What parents go off on a fun holiday and then think about what nice thing to buy for their (grown up) kid?!
Mum knew I was eyeing this particular bag, the Bottega Veneta intrecciato nappy crossbody bag. I'd seen it in the boutique here with her, and really liked now it had ZERO logos, but yet the signature Bottega leather weave. It's worn crossbody (something I need now as a Mum), and was a perfect size for me.
And, it was made with very soft nappa leather 🙂 IT SMELLS SOOOOO GOOOOOD!!!!!!!
So they found the same bag in the Bottega Veneta boutique in Italy, and snapped it up. After claiming back the GST at the airport, it worked out cheaper than purchasing it here in Singapore. So it was justified 😀
I like the dusky-rose shade, and the very simplistic look of it with no logos to be seen. It's a very subdued, un eye-catching bag. Very lovely for daily wear. I personally find it to be a very classic style (with almost a nod to vintage), so I'd like to think this will last me through the years and I can still carry it off when I'm older.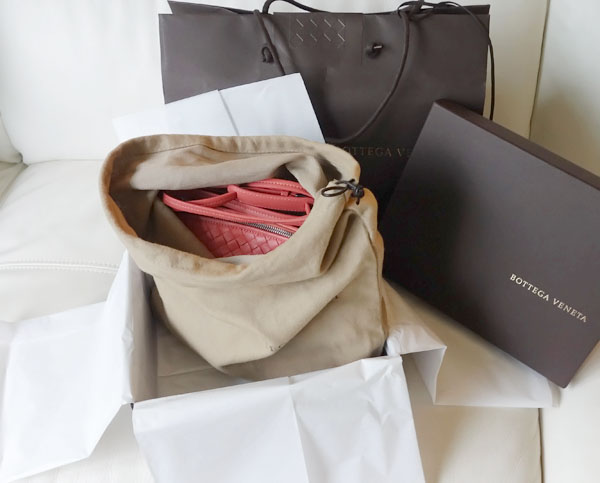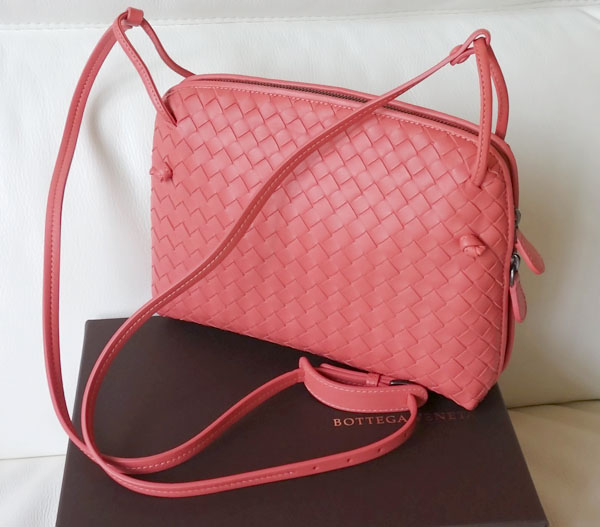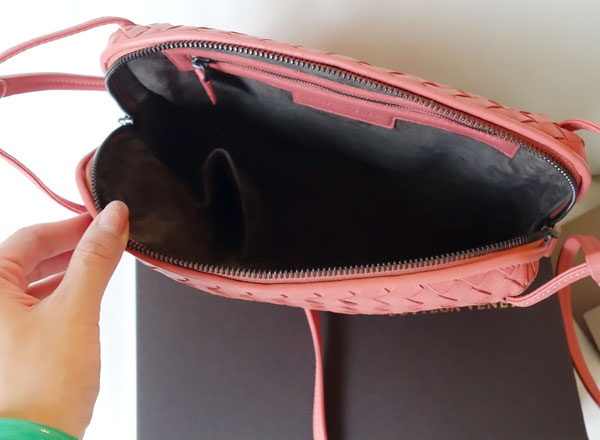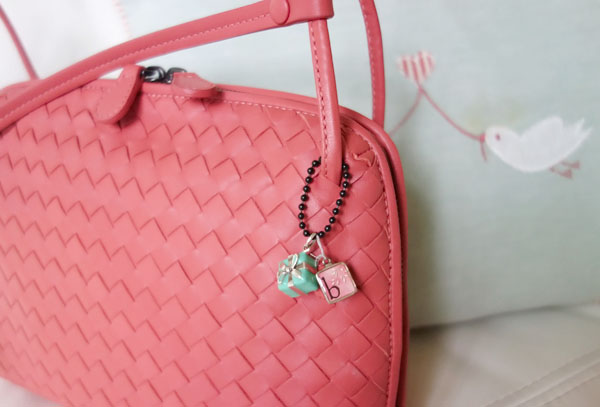 THANKS HEAPS Mum and Dad!! Thanks for always thinking about me, and bothering to go shopping for a gift for me. Love my birthday and Christmas present combined.. probably for the next 5 years 😛
Psssssttt! Don't forget to enter the aden+anais giveaway. It's super easy to pop yourself in the draw 🙂