Ask anyone "What can I do in Copenhagen?" and 100% of the time you'll get the response: Tivoli Gardens.
It's an amusement park, gardens, and eatery… all rolled into one. You could spend your entire day there and not get bored!
It's about US$15 per person for entry, which is borderline pricey since all it includes is entry into the place. Amusement park rides are charged separately. But, it's worth a visit!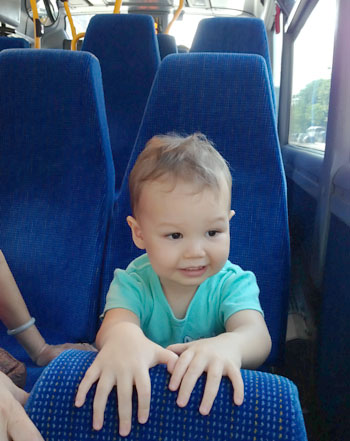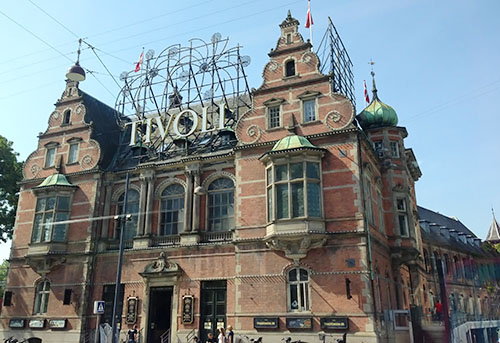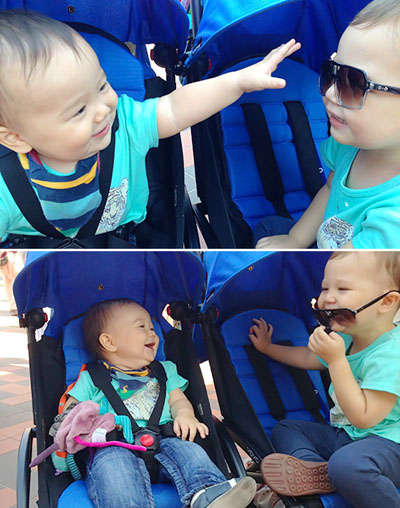 It's all lush and green inside, and we were blessed with gorgeously sunny weather! It wasn't very crowded (weekday) so we got to enjoy pottering around the gardens.
The amusement park rides were blended in throughout the gardens. Pretty much none of them were age-appropriate for the kids, so we had to give them a miss 🙁 It looked like a lot of fun, though! I imagine Tivoli Gardens would be a TOTAL HIT among older kids/teens/kids-at-heart.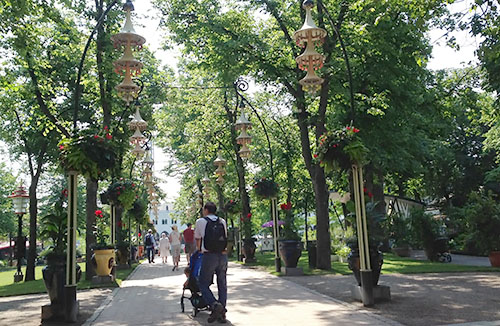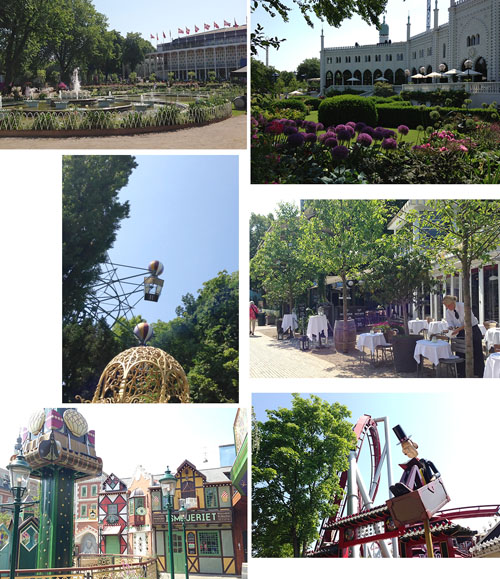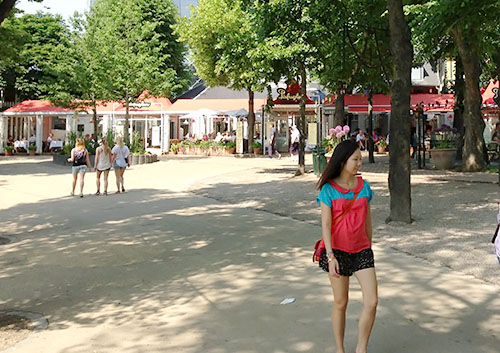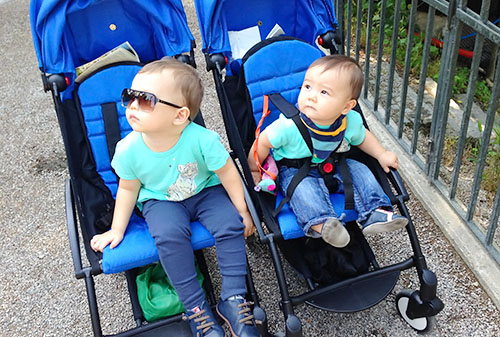 We stopped for lunch at Parfuglen, a little cafe inside Tivoli Gardens. It didn't have good reviews online so we were a little wary, but turned out we rather enjoyed ourselves!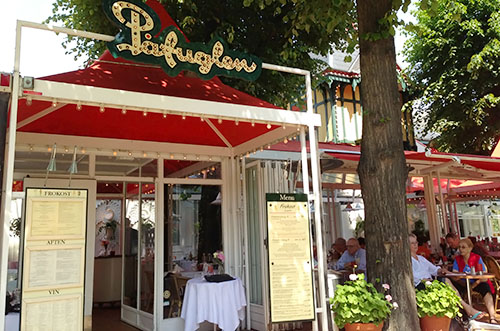 I went for the Lunch platter A, which consisted of:
Danish herring with capers and onions
Danish roast pork with homemade red cabbage in sweet vinegar and cucumber salad
Cheese from Sonderhaven Dairy Farm
Fried fillet of fish with remoulade sauce
Bread and butter
The Fried fillet of fish is an optional extra and I'm so glad I paid for that, or the lunch platter would have been so teeny tiny I'd have been pissed off. But it was perfect with the fish inclusion 🙂
The Fish was the ever-popular breaded fish fillet that seems to be all over Copenhagen, with gorgeous remoulade sauce. I LOVE this stuff! Had it daily in Copenhagen and I really wish Singapore had this everywhere too.
The Danish herring was in a very very small little pot (hidden under the onions in the pic below), but was SUPERB. Cannot rate this more highly. It was the first time I'd had Danish herring and boyyyyy I WAS HOOKED. I love this stuff! Could eat it every day and never get sick of it.
The Danish roast pork was perfectly cooked – crispy skin with meltingly soft meat. It was divine.
The little pat of Cheese was a nice accompaniment to the meal. Overall, I loved my lunch platter and was sufficiently full afterwards 🙂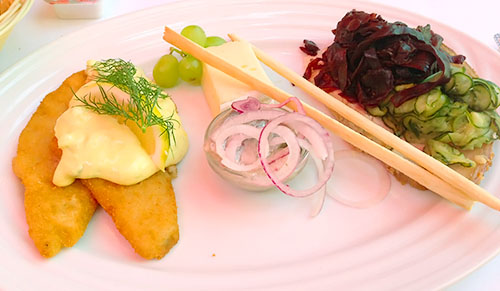 I actually reckon Lunch platter B is even better, so I was pretty envious when it was placed in front of Dad. This one consisted of:
Danish curry herring with egg and onions
Fried fillet of fish with remoulade sauce
Roast beef with horseradish and pickles
Chicken salad with bacon and toast
Danish roast pork with homemade red cabbage in sweet vinegar and cucumber salad
Bread and butter
I tried everything and, basically, it was all excellent. I'd have this again any time!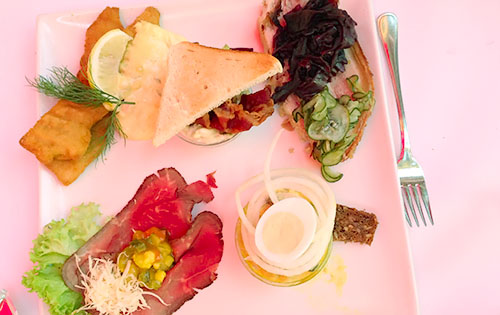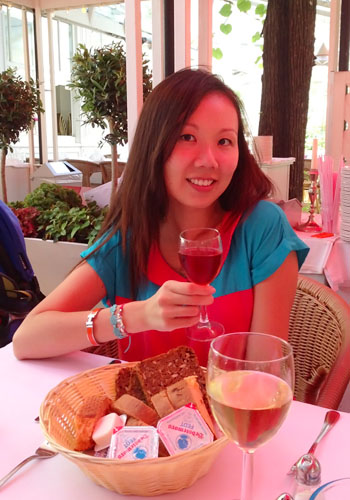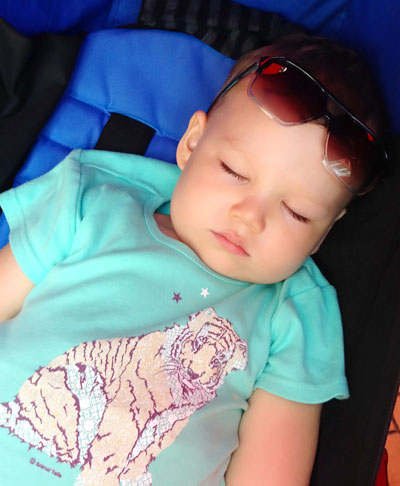 We did manage to get on pretty much the one and only ride that young kids to get on.. and even so, my 2 kids were the youngest in the line!
It was basically just sitting in a car that moved along a track. Needless to say, it gave the kids a HUGE kick! They loved it! I regret not taking Hunter on again, though, since he kept talking about it over the next few days…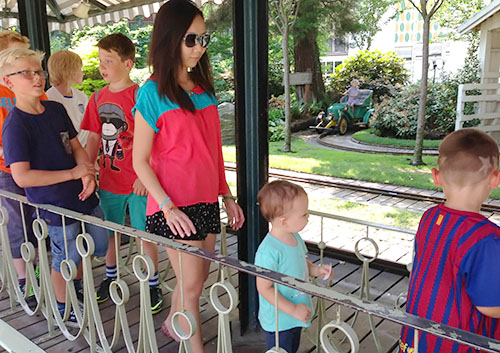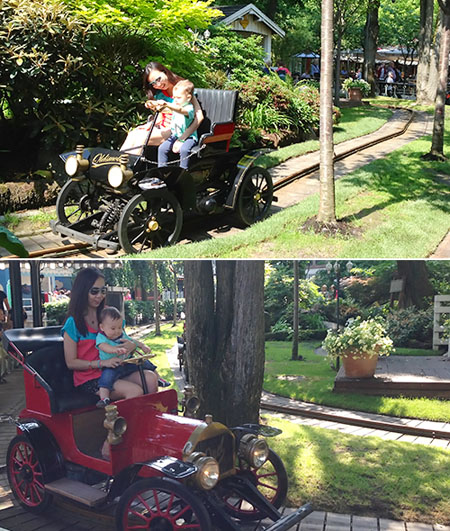 We also lazed around in the park. It was lovely to soak in some sun, lay back on their chairs, and let Hunter run around and stretch his legs. He had a wonderful time 🙂 As did Carter, who spent the time clambering all over the chairs!