My parents, in a moment of madness awesomeness, decided to take all six of us on a jaunt to Copenhagen….. via business class!
They have this idea to take our while family on a big overseas trio each year… hence our Boston/USA trip last year. But this year we are off to Europe instead. Wheeeeee 😀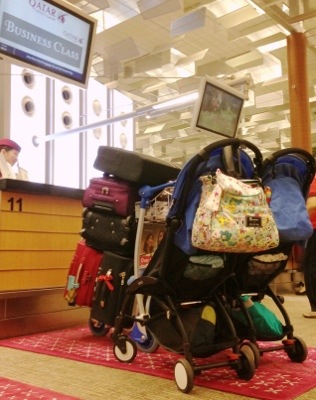 httpv://www.youtube.com/watch?v=tKX1okReJP4&feature=em-upload_owner
So here we are chilling out having dinner in the lounge. Hunter is chomping down on satay sticks and I am blogging on the ipad mini. And rocking my no-makeup look.
Unbelievably, I forgot my camera.
Super facepalm!
Thus all my blog entries will have crappy ol iPhone pictures. Sighhhhh……
Anyhoodle, I'm off. See you guys in Europe!!
xoxo