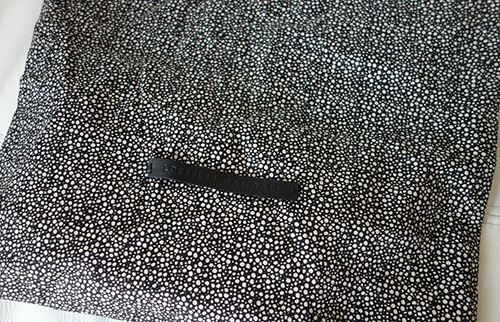 I'd actually never even heard of Loeffler Randall until I chanced upon it at the On Peddar boutique at Scotts Square. The brand hails from NYC and is known for their 'understated elegance' in shoes, but also have some handbags out. I zero'd in on this adorable little bag that was sooooo soft and cute!
But, I suspected it was more expensive in Singapore than online, so decided not to buy it. Totally patting myself on the back here… because it definitely was cheaper online, AND a few months later it went on mega sale at Shopbop! GLEE!!
Called the Loeffler Randall Pouchette Bag, it really is pouchette sized – very petite! It's enough to fit my (small) wallet, foldup hair brush, lipgloss, keys, and iPhone. Basically my bare essentials.
But because it's an easy cross-over style, I actually find it pretty convenient. It's great to throw over my shoulder especially when I also am carrying a diaper bag. I like the chainmail strap, and the little metal corners are SO ADORABLE!!!
The leather is really soft, so it's right up my alley. The only problem? The zip has square edges (instead of the usual rounded ones) so it sort of 'catches' on itself as I'm trying to zip the bag open/close. It only happens sometimes but is still a bit annoying. Guess I'll put a keychain on the zip and that should fix it!