Happy Chinese New Year!!!
Singapore's been abuzz the whole weekend with CNY shennanigans, because it's a huuuuuge thing here. For us? I was just eagerly anticipating my aunt's annual CNY party at her house, because any chance of a party and chatting to people gets me all fluttery and excited, hehe. I was so excited it took me an hour to fall asleep at night!!
Errr… anyways.
Here are some pics we took prior to the party!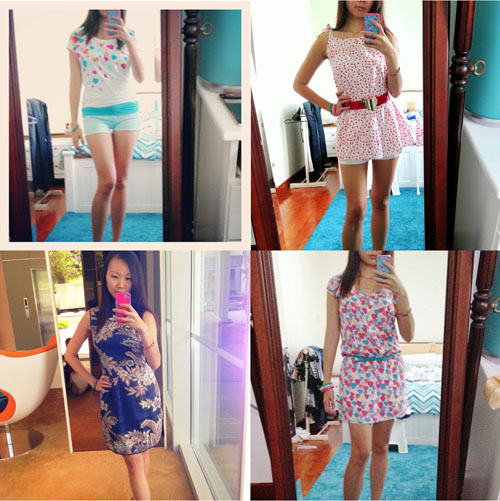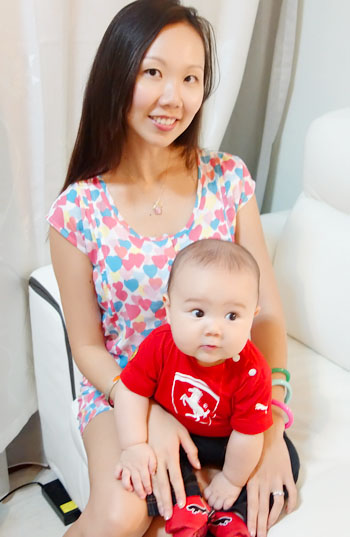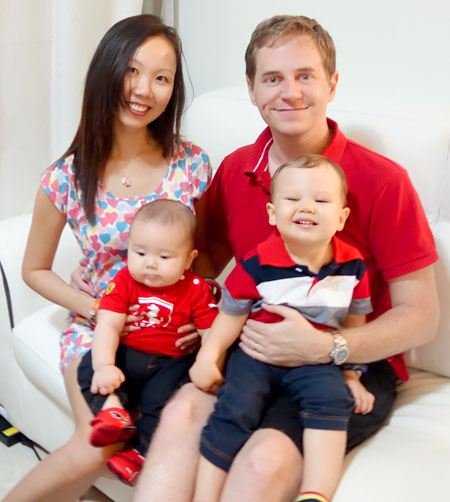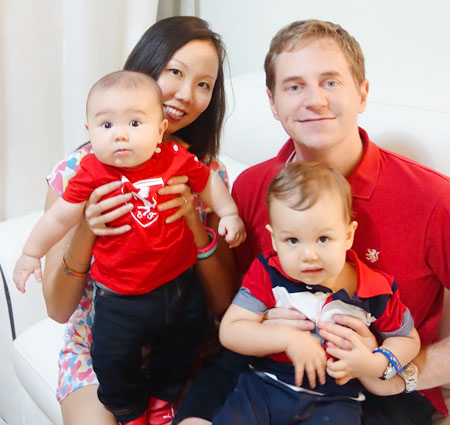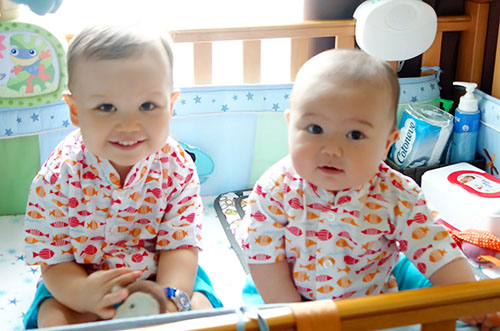 We arrived at my aunt's place a little early, which was the intention so Hunter could settle down and familiarise himself first. He's the sort that needs to feel in control and confident of the place/people before he opens up.. so whilst I knew he would still clam up later once all the guests arrived, I was hoping that him being there first would make him feel less overwhelmed as he would then see everyone arrive one by one. 

It sorta kinda worked. He was pretty chill and happy for the party, though he didn't exactly greet or talk to people on demand. Then again, he's never been the type of kid that will obediently say what he's told to utter, so I guess I wasn't surprised!
Both kids even squished in a 1.5 hour nap upstairs, which impressed me because of all the party sounds and craziness going on! SCORE.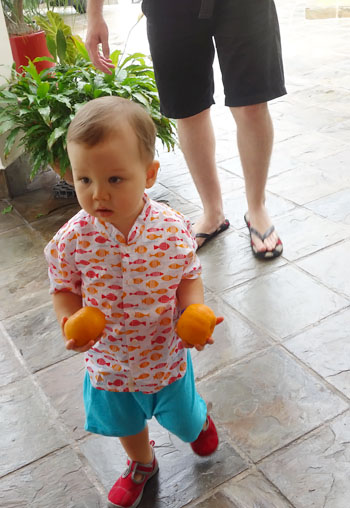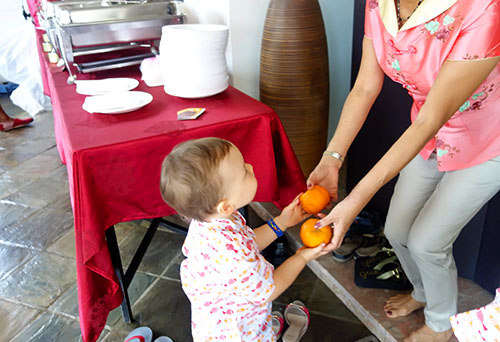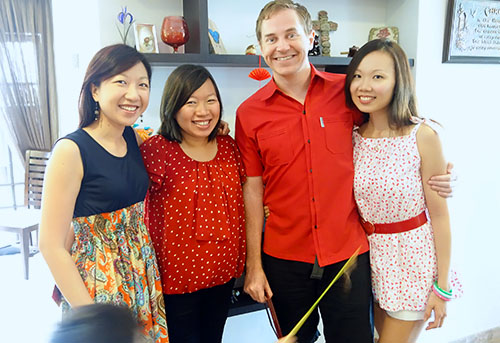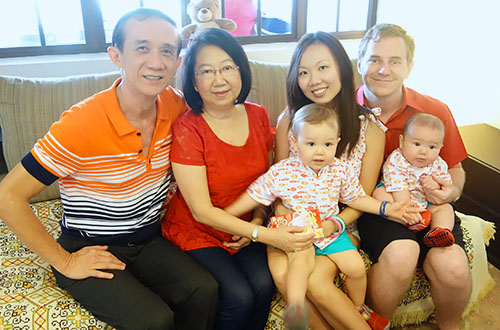 As usual, Hunter made a BEELINE for Elliot, his cousin. Quite possibly one of his fave mates. He was even chanting "Elliot! Catch fish!" as I was putting him to bed tonight… LOL. Elliot's biggest fan.
They spent most of their time terrorizing the poor fish. Elliot had the brilliant (?) idea of getting a long-stemmed leaf and sweeping/dipping it into the water, and watching the fish swim away. Obviously, Hunter eagerly joined in. Poor fish!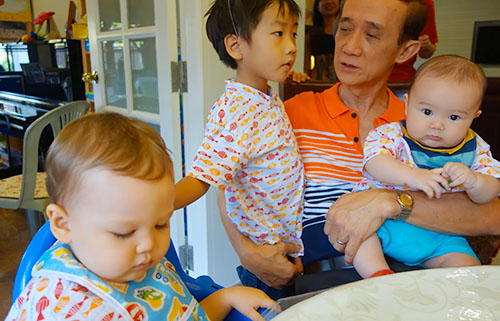 There was a roti prata man that churned out pratas. Yummers. My favourite was the dessert ones – a crispy version drizzled with chocolate sauce and sprinkles. Eeeeeek it was SO GOOD!!!!! I ended up having 2 of these because they're so freakin' addictive. Calories don't apply when it's CNY – fact.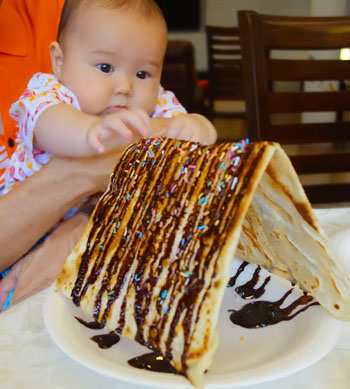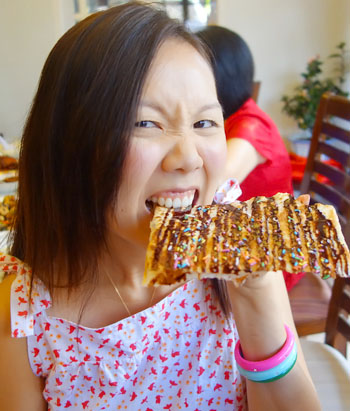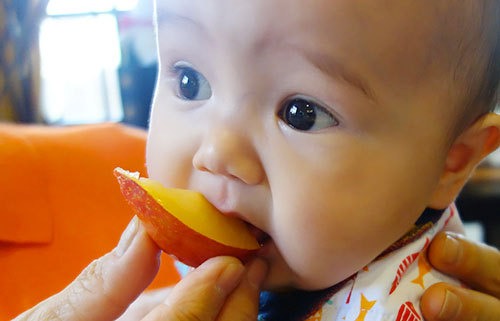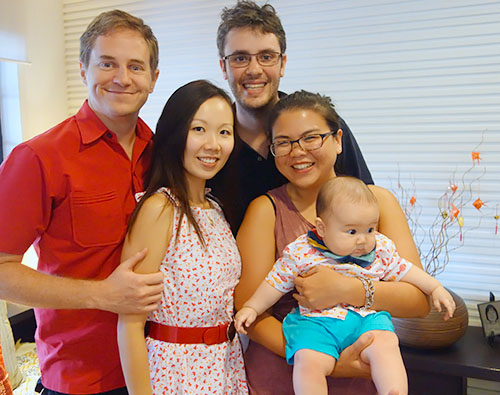 Let's Chat!