Every kid I know in Singapore that's Hunter's age (2 yrs old) is either in full-time school, or in some form of schooling. Here, everyone starts super early because either both parents are at work, or they want their kid to have a head start in education (though, if everyone is doing it, it's not really a head start any more, but rather to prevent your child from being left behind!).
Hunter, however, had not been enrolled in any form of playschool because I felt that as a SAHM, it would be better for him to have interaction with me rather than be alone in school. After all, there's looaaads of time for that once he's older and starts proper school!
Still, I feel really nervous and.. well, left behind, when I hear about all the kids his age being pumped with information day-in day-out. And it shows. When I see kids his age and compare to him, I do think they are ahead in terms of academics.
And our kids are only 2 years old!!!!
I DON'T want him in full-time playschool though. Not yet. And so I've decided on a program that's 2-hours long, twice a week. It's more of play time for him, and my main goal is for him to learn social interaction and positive social behaviour… not for him to be pumped with his ABCs and vocab etc etc.
So Hunter's recently started at Chengzhu Mandarin Centre. And you know what?
IT'S ENTIRELY IN MANDARIN.
My girl friends think I'm a bit mad to do this, but I maintain it is a good decision.
First and foremost, Chris and I can't speak/read/write Mandarin. Yes we got by in Shanghai, but on bare minimum.. nowhere near half-fluent. Because of this, guaranteed our kids won't feel familiar or comfortable with Mandarin.
Secondly, China is a giant that is going to take over the economic world. It will be beneficial for our children to be fluent.
Thirdly, the Mandarin that the average Singaporean speak is pretty poor. Wrong accent, badly butchered, and lots of random non-Mandarin words thrown in. I can actually understand (some) Mandarin when spoken in China, but can't quite understand when spoken in Singapore. I want our kids to learn and speak it properly. The teachers at Chengzhu are from China.
Chengzhu is owned by Julia Gabriel, a renowned school in Singapore. They are really well run, and the programs are excellent. I was so impressed when we went for a trial class.
Their teachers are from China and soooooooooooo wonderful. Hunter is not a kid that takes to people easily, but he loves them… dishing out big hugs and kisses – very rare by Hunter's standards!! The teachers are captivating, engaging, and super good with children.
It's not proper school, but more rather parent-accompanied playtime with lots of singing and dancing. But it's full immersion in Mandarin and I'm actually really shocked that Hunter understands Mandarin now, and will speak it too. Plus, I get to learn it alongside him, so it's like a 2-for-1 deal that I've paid for 😉
He doesn't learn his alphabets or spelling or numbers or anything like that… but what he gains instead is social skills, a love for learning language, and a chance to be in a 100% mandarin-speaking environment.
And that, to me, is excellent for him.
Will he attend proper full-time English school? For sure. But not yet.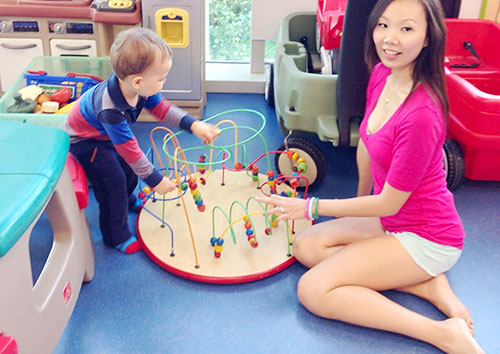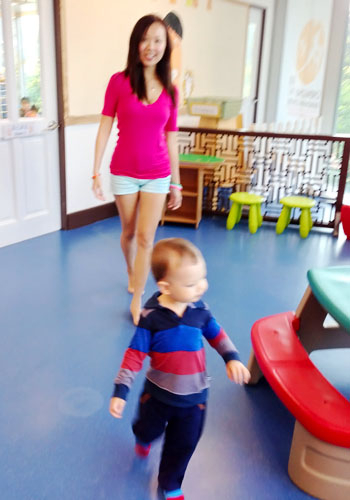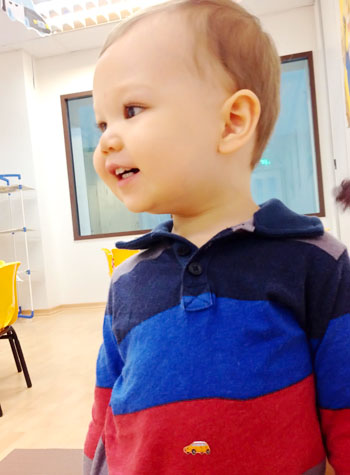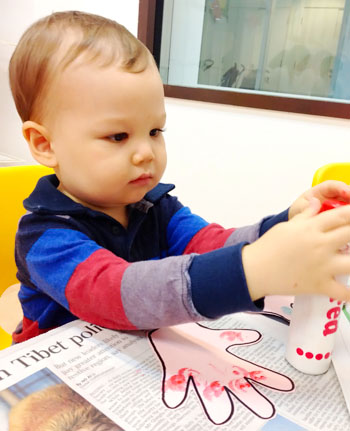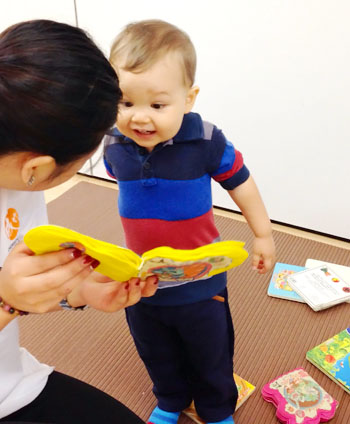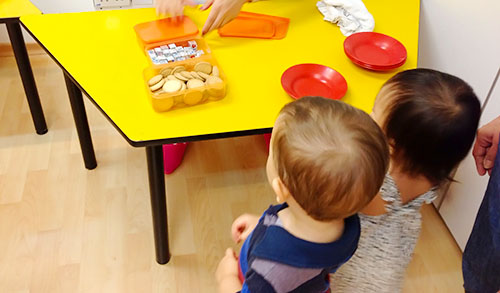 Since it's Chinese New Year this week, the kids and parents were asked to dress up. I wore my wedding cheongsam, and Hunter a Joules super soft tee with a snake on it (Year of the Snake, geddit?) plus a pair of Emperor-looking pants. I rather liked his outfit as it was CNY-ish, yet not a traditional one.