(Pssst….. read on for a free credit!)
I'm a member of… errr… every flash sale site available in Singapore.
I just love the whole concept!
Suppose the most famous would be Groupon, but they almost entirely do flash sales on experiences/dining.  No products at all. There are other flash sale product sites out there, but mostly a mish mash of stuff. I've also had….. well… not fabulous experiences with quite a few of these flash sale product sites, because they sell unbranded goods that sound SOOOO good in theory, but when they arrive, they're really crap quality – to put it succinctly!
Needless to say, I was freakin' excited when I found out about a flash sale site that specalises in parent/children products! Not only that, but from brands that I recognise and trust. Not random cheapo unbranded stuff that I'd never dare let a baby near.

MommyGrabs is an online private sale site for brands associated with mommies, babies and kids, based in Singapore.
And hooboy they are dangerous.
They roll out new deals daily, and all from great kiddie brands like Playtex, Baby Einstein, Sleepy Wings, etc. The discounts are excellent and they feature cute toys to practical items like high chairs and baby mattresses.
The whole premise is to bring great deals to mums – mums at home that find it difficult to drag their kids out shopping, or working mums that find it easier to shop online at their desk. And Daddies too, can't leave them out!
And… *psssstttt*…. a little birdie told me that MommyGrabs is currently working with international indie businesses that creates/crafts baby related merchandise. EEEEEK now I'm interested in that!!
You can stay up-to-date with all their goodies (and giveaways, yay) by Liking their Facebook page: http://www.fb.com/MommyGrabs
Here's a bunch of stuff that's available now: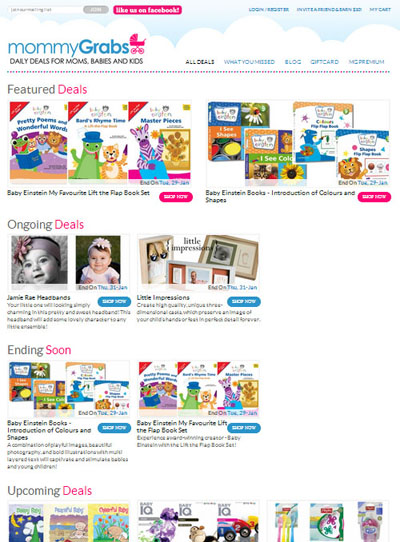 MommyGrabs are being SUPER generous and offering you guys a FREE $10 CREDIT TO SHOP WITH! It doesn't even matter if you're a new or existing member, anyone and everyone is eligible 🙂 You can get your $10 off in 2 ways:
Copy and paste the code BEV10OFF at Checkout if you want to purchase something now.
Email

[email protected]

with "I want in on MommyGrabs flash sales! Please credit my account (YOUR LOGIN DETAILS) with $10 using the code BEV10OFF" and it will show up as your account as a credit for the next time you find something you want to buy.
Fine print:
– valid till 1st June 2013
– used once only
– minimum purchase of $20
Thanks MommyGrabs! Have fun shopping guys 🙂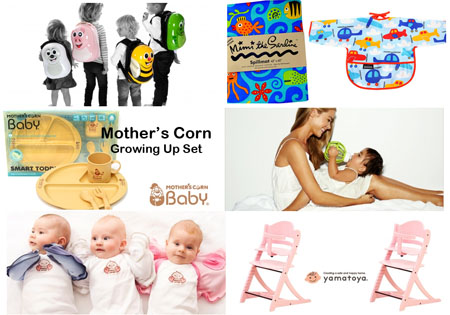 Let's Chat!