There's not much for adults to do in Canberra, but it's actually pretty baby-friendly because we had fairly good weather for most of the trip, and the house was situated right by a lovely little pond with ducks to feed. There's also parks and playgrounds around the place.. and lots of areas for Hunter to run around in.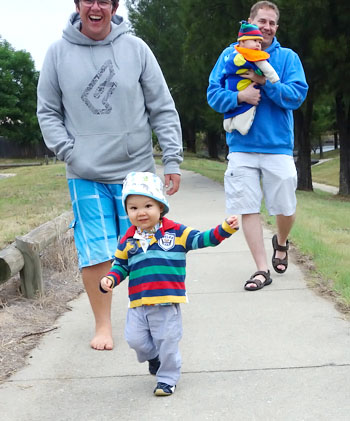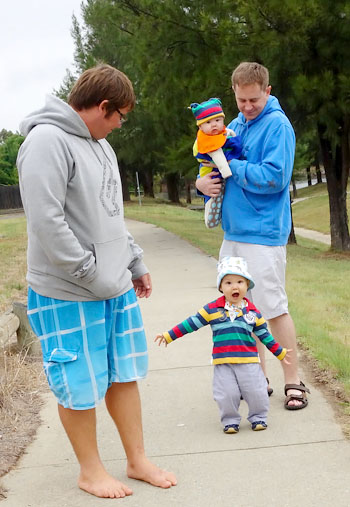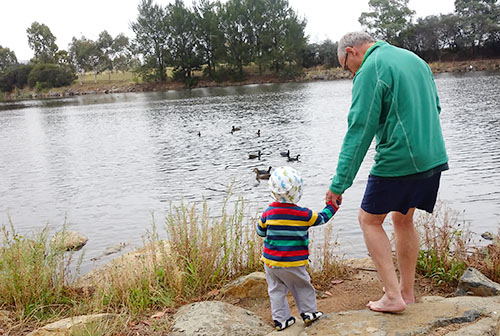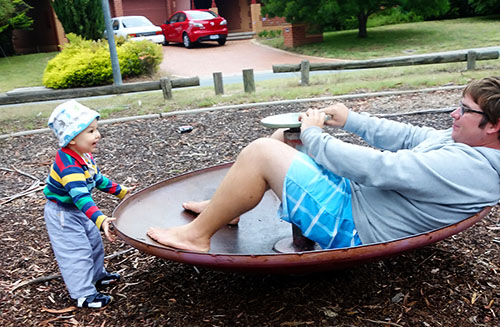 Much of our time was also spent chilling at home, which Hunter liked because there's a big yard with his own personal ride-em car, and the living room had a Thomas train set (one of his Christmas presents) that he adored.
Only problem was that Carter did get bored from time to time at home.. he's not a homebody at ALL and likes the exciting sights and sounds of going out, so he tended to fuss/scream more at home. But, at least there were 6-7 adults on hand at any time of the day to be his personal carrier 😛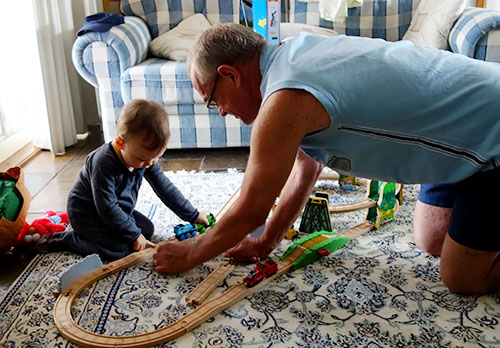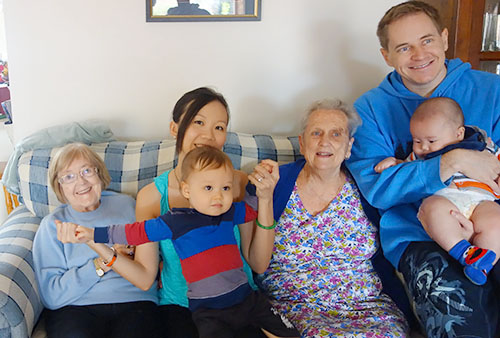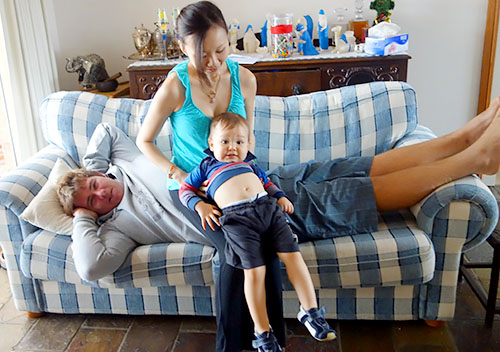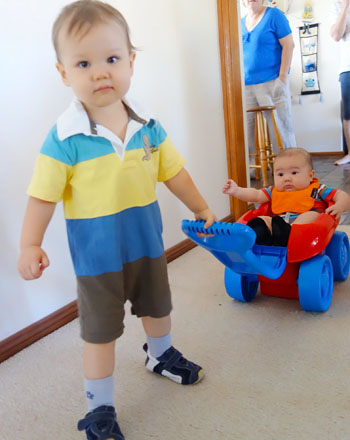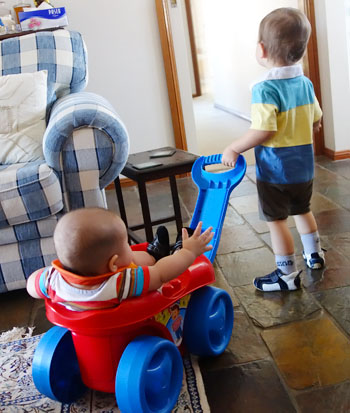 One of my favourite meals was a good 'ol breakfast BBQ in the backyard. It's what I miss about Australia. The weather was perfect and warm, and my FIL tossed together a fab breakfast for everyone. Yummy!!!!!