Hunter is MAD about trains. No secret there.
If you're into trains too.. you'll probably like this blog entry.
If you're not (like me), you'll find it dead boring, like I did when I was experiencing it all 😉
So the good thing about Canberra is that it's actually pretty child-friendly. And, we discovered they had stuff to do with TRAINS!!! We just knew it would make Hunter's entire day, so we decided to spend one day checking out nothing but….. trains.
First up was the Weston Park mini railway. It basically looks like a real-life Thomas train… so needless to say, it made Hunter's eyes nearly pop out of their sockets! He was so excited to sit on the train, and thoroughly enjoyed the ride around the park. It's $7 a ticket and well worth the 10 minute ride!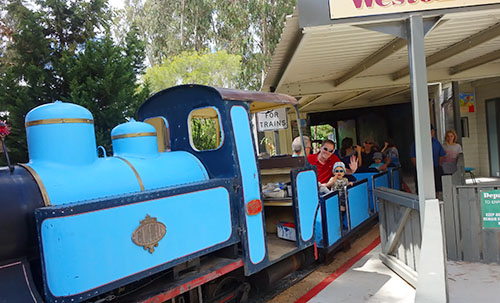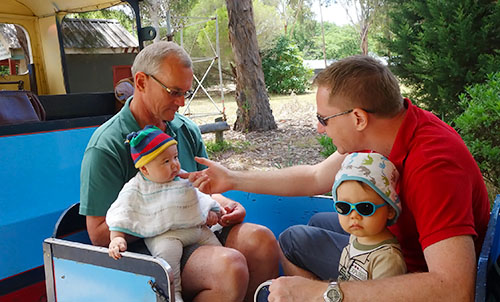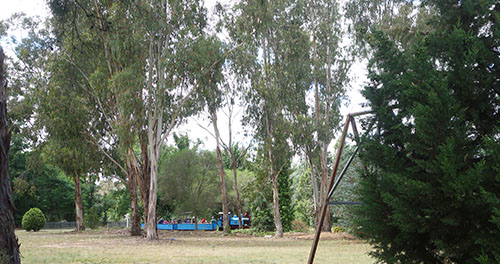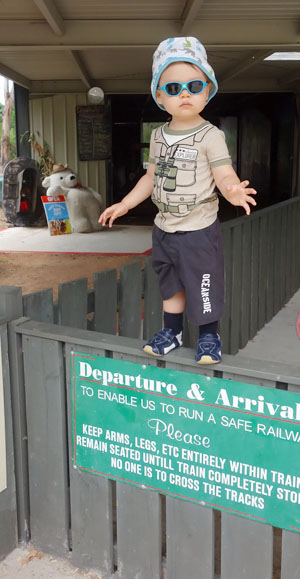 We also visited the Canberra Heritage Rail museum. Now these are where REAL trains are, and all outdoors on tracks. They are vintage trains… and are actually really interesting to poke around in. Everything is so old school, and they allow you to board and look and touch – which Hunter had so much fun with. He was completely enthralled by all the huuuuuuge trains, and pottered in and out and up and down them for ages!!