Hunter owned a couple of See Kai Run shoes when he was younger. They were from their Smaller range with soft flexible soles, aimed towards infants.
Carter only had Hunter's old shoes to wear, which I was feeling a bit guilty about (poor second child syndrome!). So I was really pleased to get a pair of See Kai Run shoes for him from Mothercare – Carter's OWN pair of brand new shoes!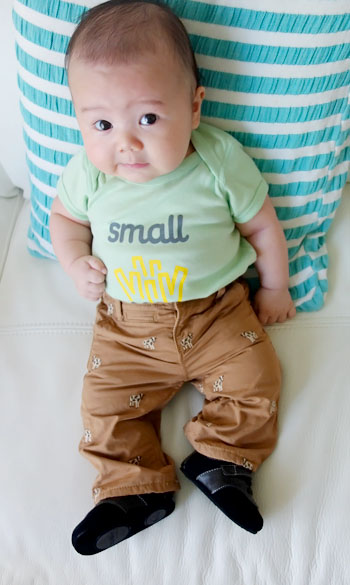 Pretty badass looking, don't you think?
These are called the 'Lucas' shoes from See Kai Run, and I am super happy they come in plain jet black. A lot of baby booties are all pastel or cutesy coloured with cute designs. And whilst I do go for those, I think it's pretty nifty and cool to see plain black shoes on an infant.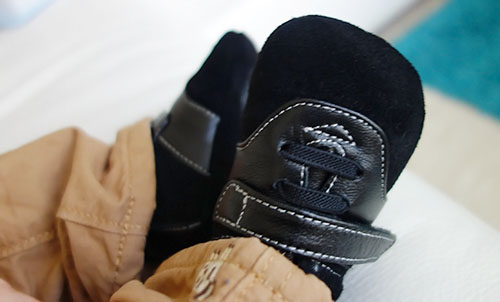 These are made with ultrasoft sude and leather upper, and velcro shut. The bottoms are made of the same soft suede and with non-slip rubber pads. They're easy to put on because the tongue pulls upwards to give a wide hole to put the baby's foot into. Carter has particularly….. errrmmmm….. fat feet, and I have no problems getting them in and out of these shoes.
Have I mentioned how much I like how badass looking they are?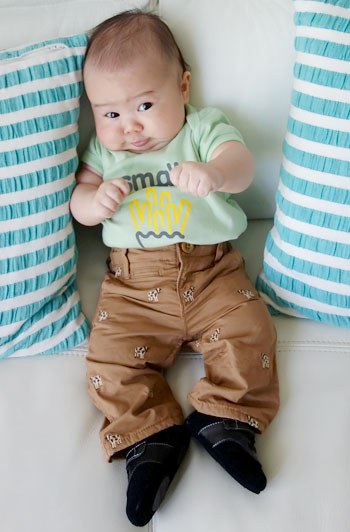 Hunter, my 22 month old, walks, runs and jumps. So he got the 'Britton' shoes from See Kai Run, from their First Walker range.
What drew my attention to this style was the BRIGHT ORANGE accent on the shoe! I never really noticed it before, but all of Hunter's shoes are either sold black or dark blue. So when he opened this shoe box, he went "Woooowwwwww!" at the orange stripe 😉 I guess my boy is like me – he loves bright colours.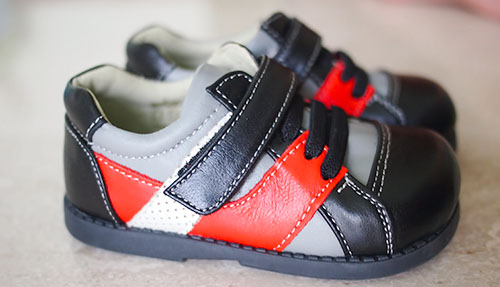 They're also made of soft leather on top, with a sturdy velcro strap. The shoes are a thick, flexible rubber.. made super sturdy to hold up against active kids. Here's the thing though – previously Hunter only wore shoes with ultra thin soles.. and these were his first pair of 'proper' adult shoes with proper soles. It meant that he needed to get used to walking in them as they work more as a real shoe, than a soft sock (that's what his previous shoes were like). For this reason, I think the Early Walker range suits kids that have been walking for a good few months.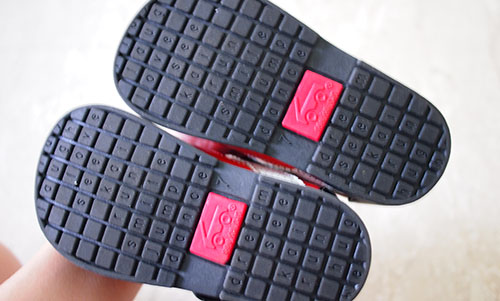 Here's one other thing I noticed. Hunter has another pair of shoes from another brand, and I've noticed they…. ermmm…. smell a bit! He doesn't wear socks with his shoes (I know, I know, I really should start doing this), but I was pleasantly surprised to discover that these See Kai Run shoes don't pong like the other brand does! To be fair, the other brand is more of a canvas/running shoe material, whilst this is leather.. so this could be why? Or perhaps these are just more breathable.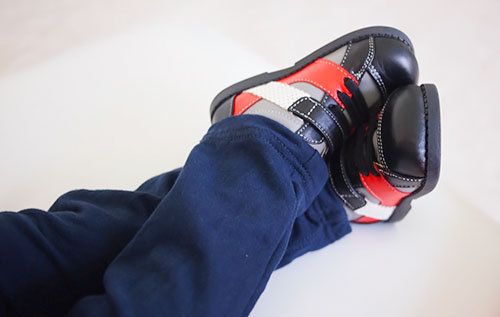 Kids shoes are just sooo cute and fun to buy! Only downside is that they outgrow them so quickly. Sigh.