I'm in a freakin' TOILET in the above picture, believe it or not.
Yeah.. only a Chanel boutique could make a bathroom look sexy.
So yep, there we were shopping along Madison Ave whilst we were in NYC… and oh look a Chanel! No harm popping in there to have a squizz, right?
Didn't realise we'd walk outta there with a bag 😛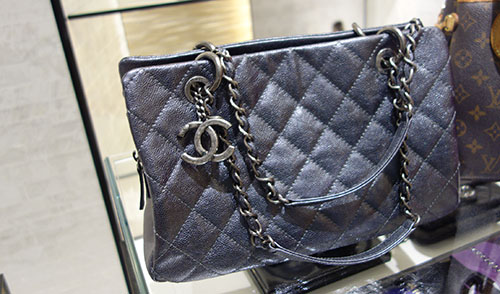 The Chanel tote is a beautiful classic bag. It has lots of compartments in there, is a lovely size and shape, and in a fabulous neutral gunmetal. Love the new 'soft caviar' material as well. I think it looks pretty timeless, but is also very practical and sturdy for daily wear.. and so encouraged Mum to get it 😛 I think it looks pretty awesome on her too, and fits nicely on her shoulder!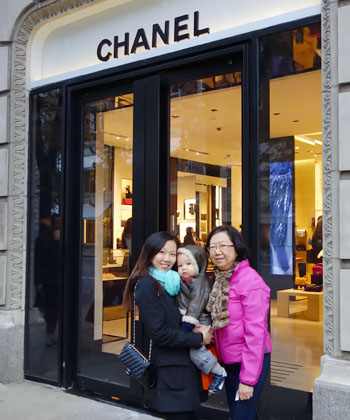 And my little baby is the Chanel 2.55 classic flap. It's a bag I've been eyeing for a loooong time, but never took the plunge, and just watched on as the price kept creeping up and up each year. Gulp! I bit the bullet and bought one from the USA and got it shipped in.
I actually got this Chanel awhile back, and a couple of you with super-eagle eyes have already spotted it in a couple of photos (you'll see it pop up in most of my recent NYC trip posts).
It's a simple bag, but really timeless and still suitable for when I'm much older (ie. I don't look silly carrying it like I would carrying, say, a Balenciaga when I'm old). It's caviar, which I ended up deciding on instead of lambskin, so that it's more durable.
I'm loving it!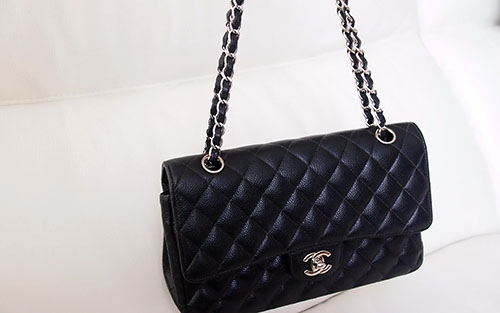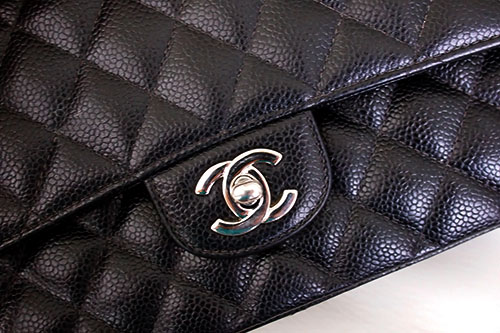 It actually makes a nice casual bag because it's so sleek and simple. It can be worn with the chain doubled-up, or with the chain long. Both ways look really nice, IMHO 🙂