Au Chocolat
The Shoppes at Marina Bay Sands
L1-03, Bay Level
Singapore
PRICE: $$$
RATING: ???–
Check out Au Chocolate's website and you'll get a pretty accurate feel of the whimsical, beautiful experience that greets you when you enter. It spans across a couple of shopfronts and incorporates a cafe as well as a retail shop selling lollies, chocolates and souvenirs. It's the exact sort of place that sends me into a frenzy 😉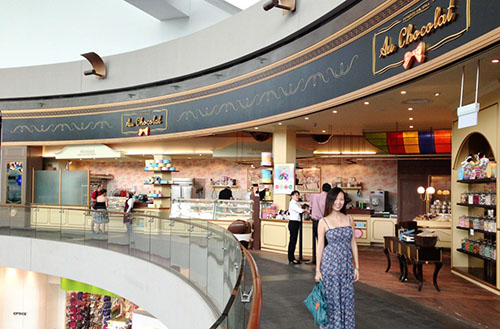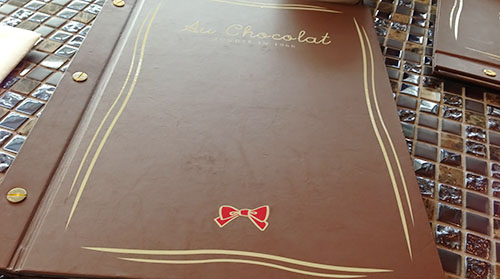 The interior is warm with soft yellow lighting and a cozy atmosphere. There's a mini train track running along the ceiling with an adorable mini train circling around – this proved to be absolutely fascinating to Hunter who spent ages checking it out.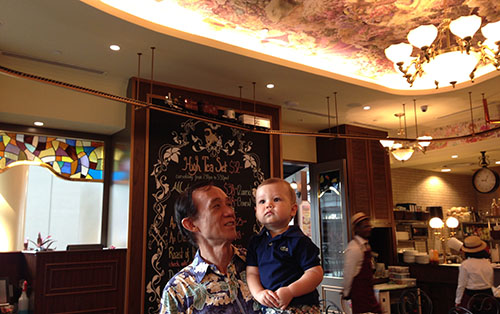 Their Chicken and mushroom crepe was done beautifully. It came in a large portion and was totally stuffed chockers with chicken and loads of luscious mushrooms… and drenched in a delicious cream sauce. It hit the spot and was thoroughly enjoyable.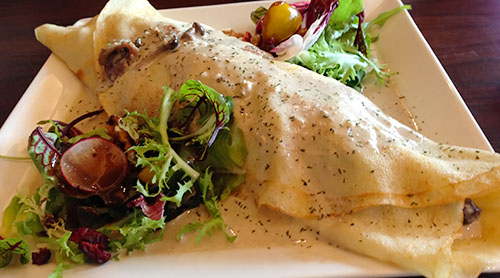 The Aebleskivers (Danish pancake pockets filled with crunchy Granny Smith apples compote infused with cinnamo) looked really pretty on the plate but were rather standard. There were only 6 small balls of pancakes.. which I thought was fairly dismal for the price. Would not order this again.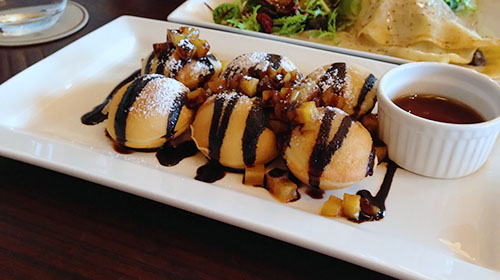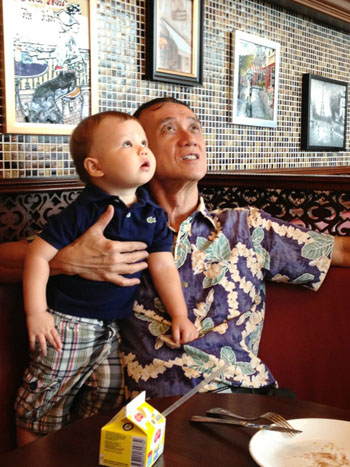 Their Au Chocolat hot fudge was a teacup-sized pot of goodness and warmth. It was, literally, molten chocolate fudge. Not too sweet, which was good.. but rich and creamy. I think it would have been even better if served with a dollop of fresh cream! The $9 price tag is rather surprising though… as the cup isn't very big.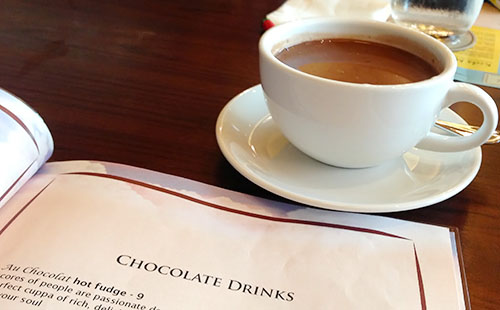 Their selection of sweet stuff to takeaway is pretty astonishing. I spent ages trying to figure out what to get 😉 Everything is beautifully made and presented, and it all looked so enticing!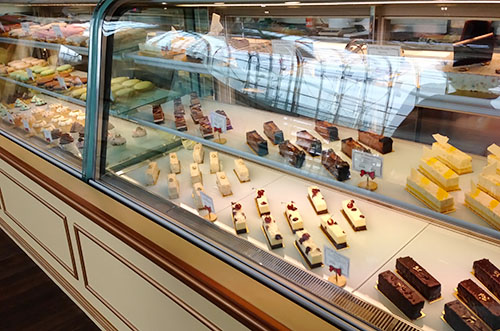 Walked away with a Raspberry brownie. Normally, it would never have crossed my mind to order a dessert with fruit in it.. but the friendly lady was giving away samples and one bite and I was sold. The raspberry is some sort of powder scattering on top of the brownie, and to be honest, has no taste – which was a relief to me. The brownie itself was EXCELLENT – easily one of the best brownies I've had. It was very very moist and dense, with zero nuts (cannot stand nuts in my brownies!) and decadent. I believe this was about $5 which I thought was reasonable. Loved this brownie so much I'd definitely get it again next time I'm at MBS.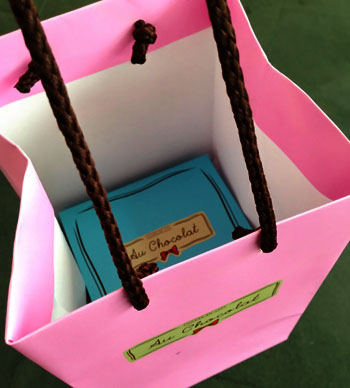 Let's Chat!