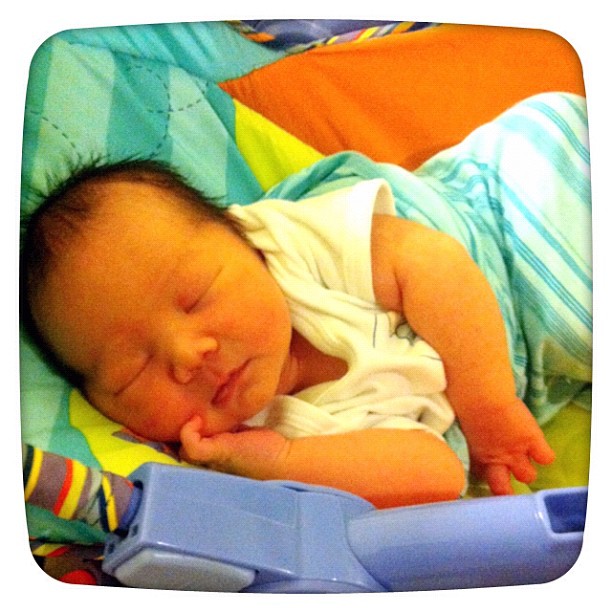 CARTER KAIDE (??) BURGESS
Born: 5 August 2012
Weight: 3.7 kg / 8.2 lbs
Head circumference: 35 cm / 13.8 inches
Length: 52 cm / 20.4 inches
Today is our 3rd year anniversary.. which we are celebrating with an additional member of our family – our 3-day old son, Carter!
Carter was born after a smooth & short labour and successful natural delivery (VBAC)… God truly answers prayers 🙂
Birth story to come as soon as I get round to it!