Hatched
267 Holland Ave
Singapore 278989
PRICE: $$$
RATING: ???–
Hatched first opened near the Singapore Botanic Gardens, but since you have to walk/drive there from the Gardens, I'd just never made the effort to go despite wanting to check it out. So I was really pleased when they opened in Holland Village a few weeks ago!
They had a full house on a Sunday morning for brunch, though they do have an upper floor that I didn't see. The staff there are really lovely and friendly, and the food came out promptly. I also really like their small, cartoony menus, with pictures of the food (I'm a visual kinda person).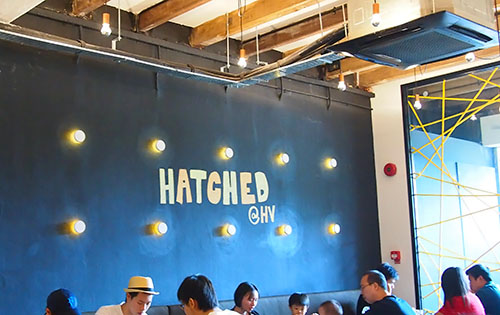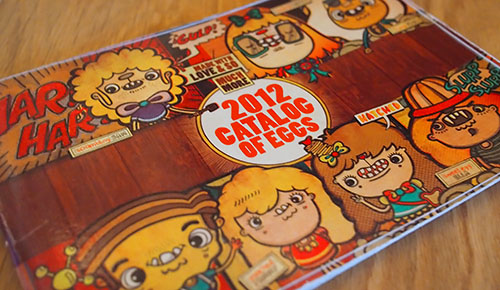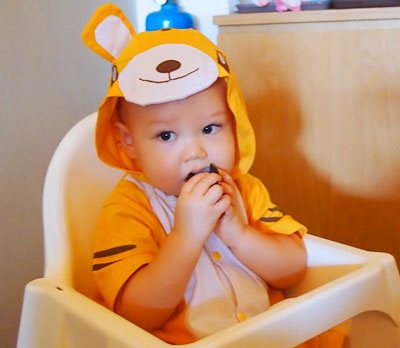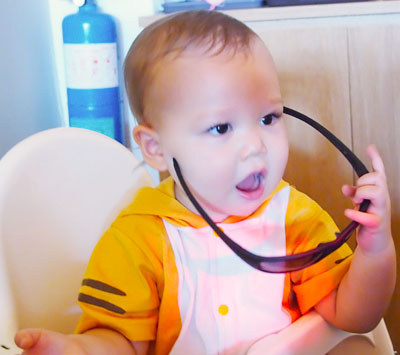 I immediately got the Iced Latte, a bit of a staple drink for me wherever I go. It came out looking very nice, but was so so so weak! I'm not sure if it's because they use just 1 shot or if their coffee is just weak, but I basically couldn't taste any coffee. As Chris put it, "I can taste the plain milk, and plain milk barely has any flavour in the first place!". Very disappointing.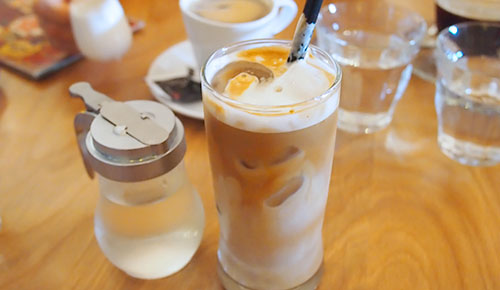 I had the French onion sandwich – caramelised onions and cheese, filled with a juicy steak on ciabatta, served with homemade mash and….. just….. WOW. Ranks right up there with one of the best steak sandwiches I've had. The steak was actually fairly thick (many steak sandwiches use super-thin steak that's almost nonexistent), and so tender! The dish actually looked pretty uninteresting, but it was totally delicious. Massive thumbs up and this is a definite re-order.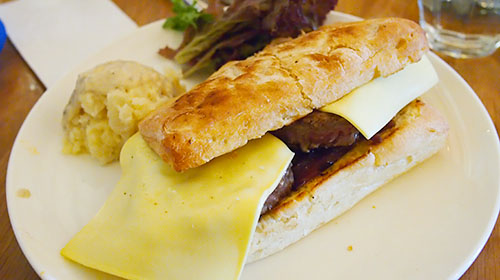 The Burly Benedict – poached eggs and corned beef on English muffins sounds a bit strange with the corned beef and all, but it worked. I don't think I've had corned beef before, and Mum said that in the old days, some people would eat corned beef at home because it was really cheap yet tasty. I can see why – it's similar to sausage or spam in taste, and I think it comes in a can as well? Anyway, it's super tasty!! It gave the whole dish a bit of a kick and was a nice substitute to regular smoked salmon Eggs Benedict (though you can order that traditional version at Hatched as well).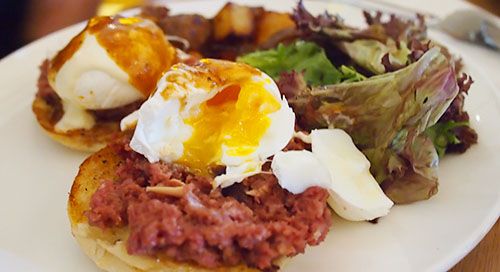 The Sleepover Hatched special – French brioche drizzled with maple syrup, grilled bananas and streaky bacon sounded so good on the menu, and tasted good too. The Brioche was really fat and moist, and the combination with bacon and bananas was really good. Only downsides were, 1) bananas were over ripe so were black on the inside, 2) maple syrup may not have been 100% pure maple syrup but rather the flavoured stuff (not sure, can anyone confirm?). Still, the whole thing was tasty and I enjoyed it 🙂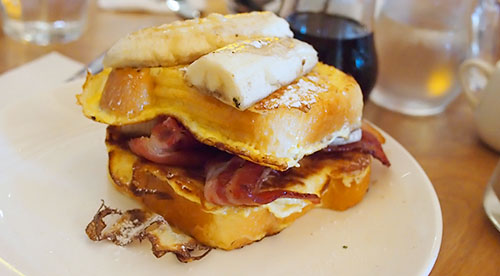 I'd definitely go to Hatched again for their French Onion Sandwich, or to try other items on their menu. Only problem is that since they did such a bad/weak Latte, I'm a bit hesitant to as coffee is a critical part of my brunch 😉 They're still pretty new though, so I'll give them some time and go back again in a couple of weeks!
Let's Chat!