Saveur
5 Purvis Street, #01-04
Singapore
PRICE: $$
RATING: ???–
I've actually been gagging to go to Saveur for ages now. In fact, I did go to the one in the East side, but was so disappointed that it was closed after having made the trek! 🙁
Saveur prides itself on affordable French food, which is it's calling card and charm. It started off in a hawker center (read: cheap) and now has this branch which is more cafe-style. It's totally packed at lunchtime with the office crowd, so go early!
One annoying thing about Saveur – they charge 40c for tap water. It's not a huge price or anything, but I'm personally a strong believer that decent restaurants offer drinking water to diners. Why bother charging 40 cents in the first place?
The menu is pretty small, but very enticing. I zero'd in on the Crispy Pork Belly With 62.5degree Egg With Diced Vegetables because, really, how can one possibly resist pork belly? 🙂 Happily, the pork itself was really tender and juicy, with a delicious flavour. The cracking, however, wasn't actually 'crispy' as titled. It's a very very small piece (see photo below in relation to size of fork), so just be warned this main dish isn't filling at all. I thoroughly enjoyed the half-cooked egg though – it was ooey and gooey and delicious mixed in with the diced vegetables 🙂
I thought the Confit Of Duck With Orange Segment And Sauté Shitake was the best value-for-money dish. The duck had a very 'fresh' flavour and the meat was so soft. The skin wasn't particularly crispy but the fantastic duck meat made up for it.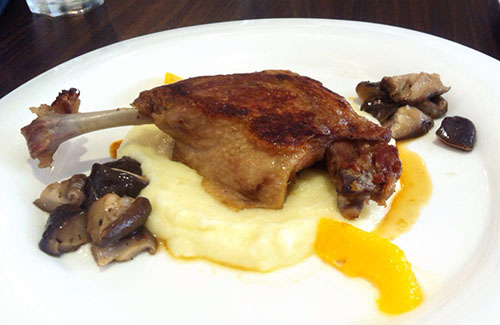 I was surprised that the Beef Bourguignon With Root Vegetable And Mixed Greens was the most expensive dish we ordered, but came out so small it can only be classified as an Appetizer, IMHO. It had around 5-6 thin slices of beef the size of half-a-palm, and easily needed double the portion. That said, the beef was so tender, and absolutely luscious 🙂 More, please!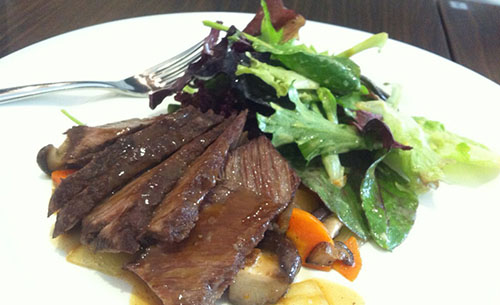 The desserts were my favourite part of the meal. Oh HELLO luscious Pistachio Panna Cotta With Roasted Pistachio Nuts, so so so so creamy we couldn't stop ourselves. There was a very generous top coating of crushed pistachios, which really brought out the flavour of the silky dessert. Would get this again anytime!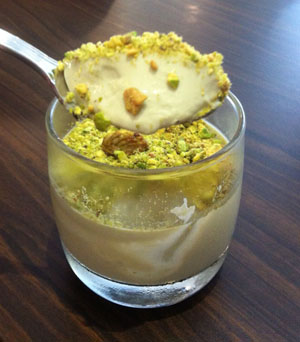 The Chocolate and hazelnut dessert was a simple chocolate mousse  with a crisp wafer. The mousse was thick rich, though it was oddly served in a really large dish considering it was nothing more than a small dollop of mousse.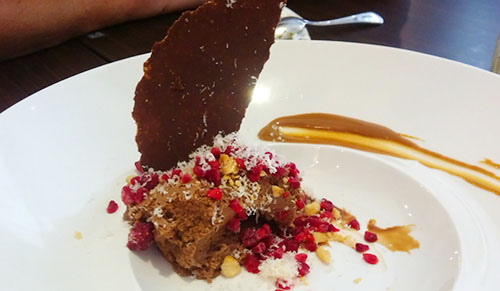 I'd be keen to go back to Saveur to try out the other dishes, and will be hoping their portion sizes would have increased. As such, they are enough for a light eater for lunch, and that's about it. A bit of a bummer, because they have a great concept and are quite a nice place.