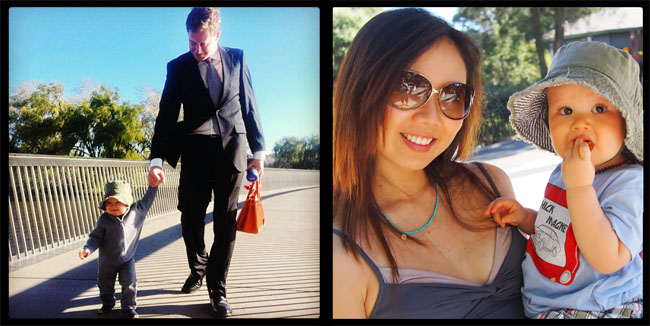 We are back from Australia… just in time for Mothers Day!
Last year, we celebrated with Hunter. This year, we celebrate with both Hunter and #2-in-the-belly 🙂 It still amazes me, because if you'd told me 3 years ago this would be my life now, I'd have thought you were nutty since I always felt that my career came first and that I wanted to make sure I'd accomplished everything I wanted to do, before 'taking it easy' and starting a family. Ummm.. I guess no one warned me that it's quite the opposite!
I love our little family, and really looking forward to being a family of four, with 2 lil bandits running around 😛
So to all you Mums, and especially my own Mum, HAPPY MOTHERS DAY!!
I leave you with one of my favourite quotes about being a parent: "Making the decision to have a child is momentous. It is to decide forever to have your heart go walking around outside your body."