We took a little road trip to Featherdale Wildlife Park, which Chris was really keen to get to since it's basically a gigantic petting farm. And since the weather was spot-on perfect (cool enough to run around without a sweat, but with the bright sun warming up the place), it was THE best family outing we've even been on so far!
And check out this adorable Golden Retriever/Poodle cross puppy that was at the rest stop along the way. It was so so so pretty!! And so affectionate and happy with Hunter too. Made us really want to get a dog like that for our kids when they're a little older.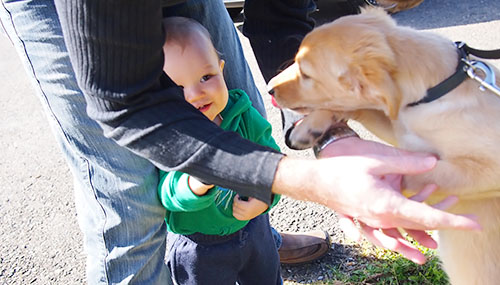 We hit Featherdale just before lunch time for maximum daylight hours. Hunter was in his element. He loves animals and was in seventh heaven running around checking them all out.. pointing to every one, going up to them and reaching out for a pat.
Impressively, the animals there are all so tame, placid and friendly. I guess they're used to schoolkids going up in groups and manhandling them 😛 They didn't mind Hunter approaching them and giving them a pat, and many even proactively went up to him to check him out 😉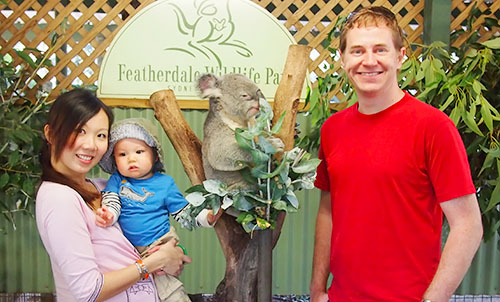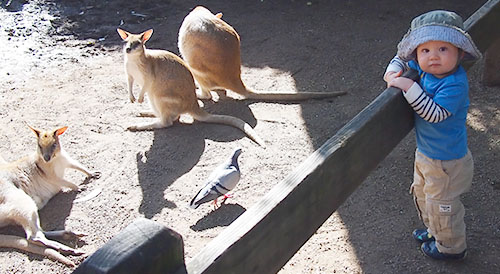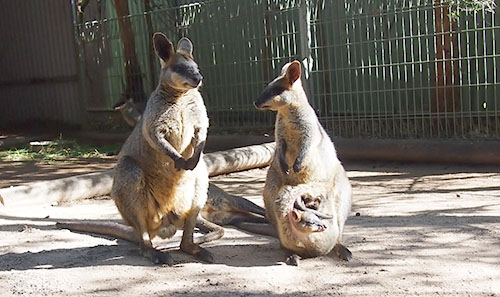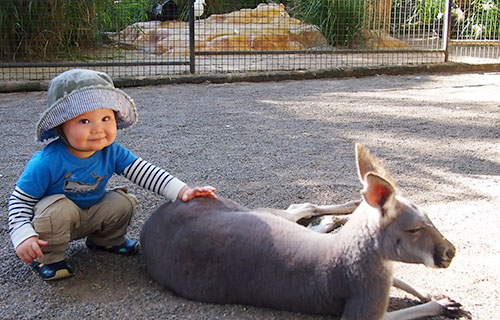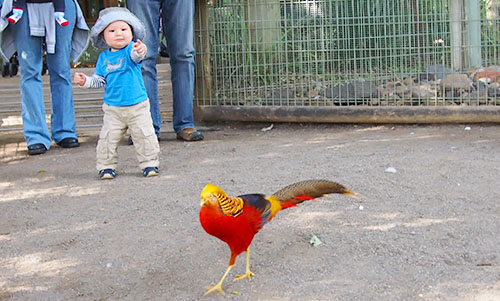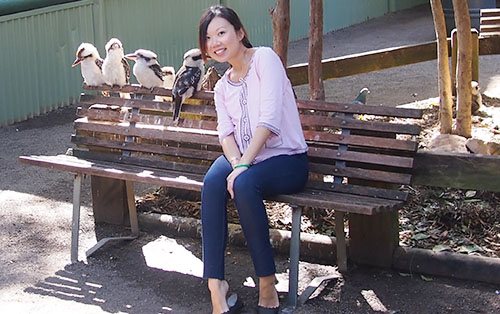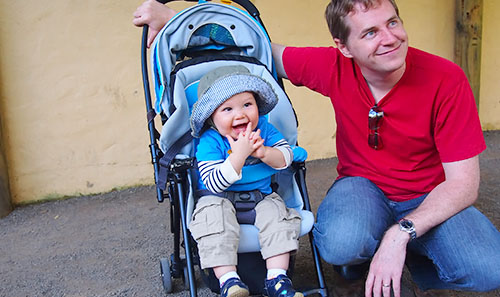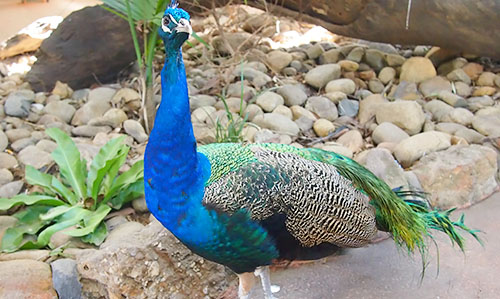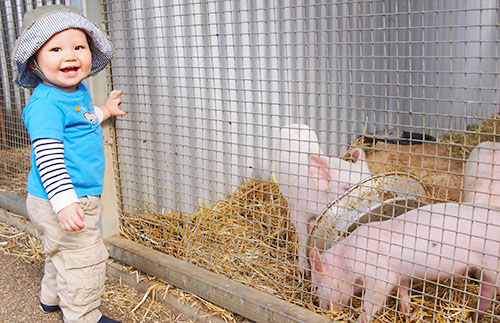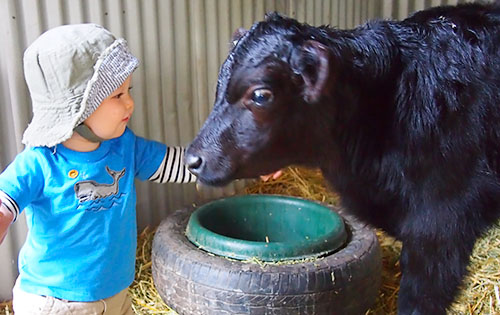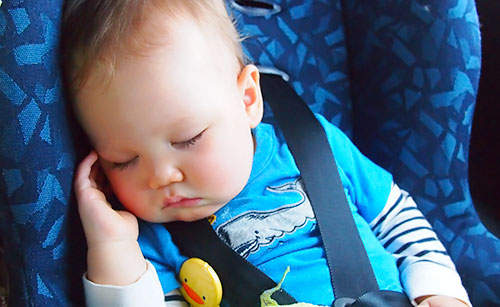 Featherdale Wildlife Park is a total MUST-GO in Australia. It's so good for young kids because you can interact with the animals, many of which are roaming around free. We had a wonderful time as a little family there and will definitely go again next time we're in Australia 🙂