It was a perfect, sunny day. The kind that you simply HAVE to go for a swim, or you'd be classified as clinically insane. And so down we went to Sentosa, bubs in arms 🙂
We headed to Tanjong Beach Club, a little spot of paradise on the island. It wasn't very crowded since it was a weekday (the huge benefit of being a SAHM!) so we settled in for a looooong lazy lunch and swim.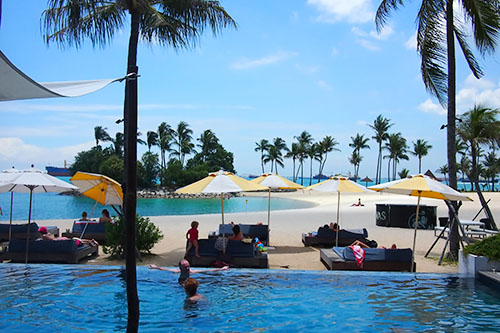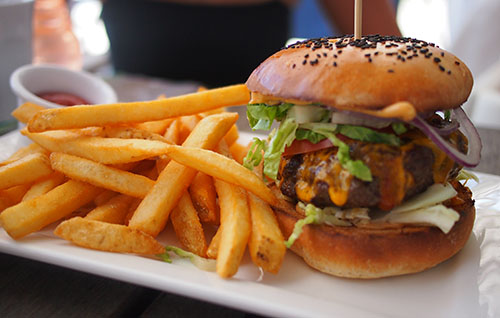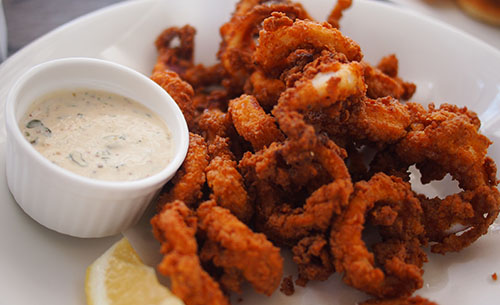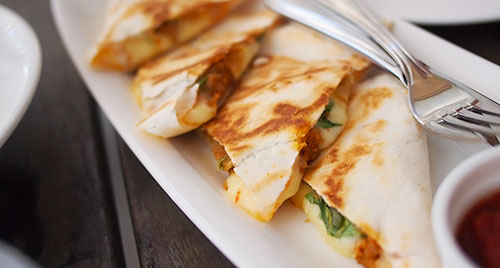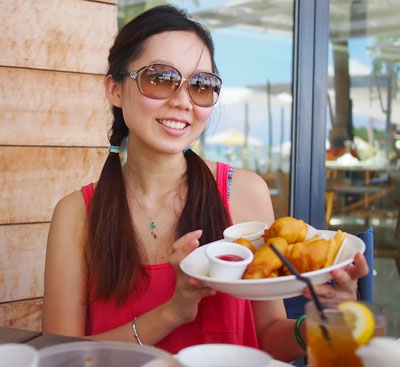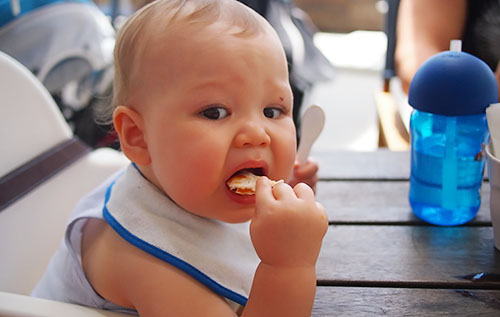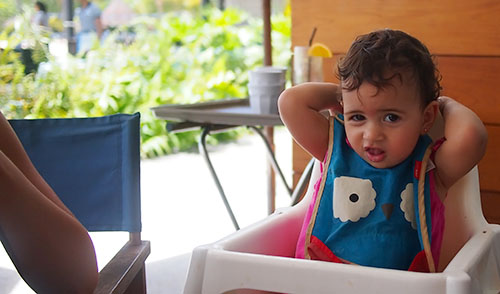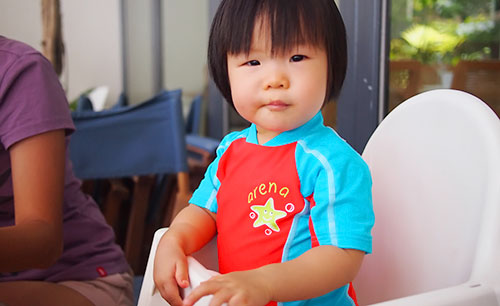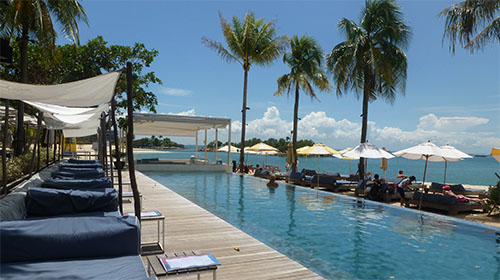 We changed the kids into their swimmers and took them for a swim. Hunter LOVED the pool. It was such a warm day that it was almost like stepping into a bath! There's also a ledge along the entire length of the pool that the kids could walk along, which they had great fun with. It's actually the nicest pool for kids I've been to.. will def be back 🙂
The huge lounge chairs are also great for sprawling yourself on, or for kids to sit and play on. They also serve complimentary jugs of iced water – how good is that?!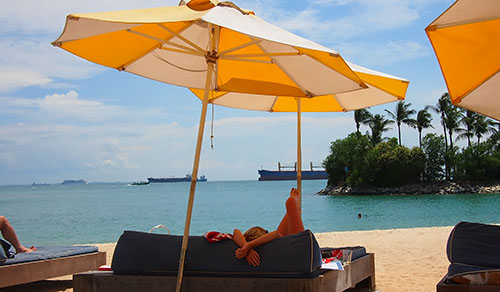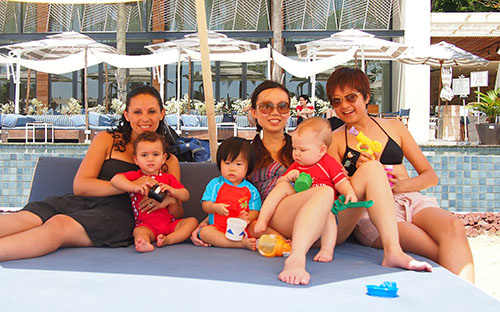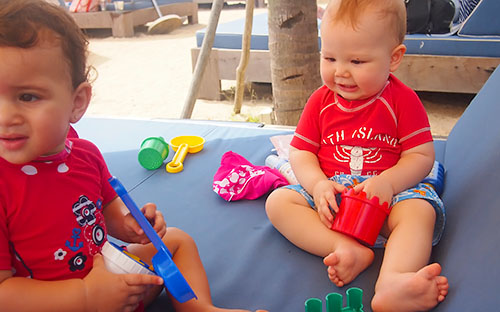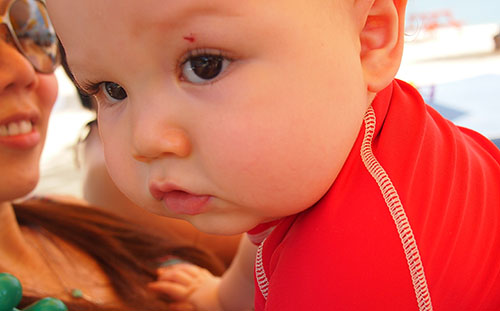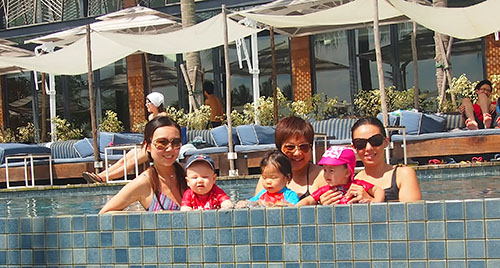 We also took the kids for a spin around the beach and ocean. Remember how Hunter reaalllyyyy didn't like the beach/sand? Well, he was OK with it this time! He wasn't adoring it, but he wasn't having a meltdown either.
It was rather hilarious because when I sat him down (in the photo below), he'd look at his fingers and be so dismayed to see sand on them, and hold out his hands to me with a frantic look. So I washed off the sand with water.
Then, he spotted his feet that were ALSO covered in sand, and shot me another frantic look. This time, I just said "this is the BEACH, Hunter. There WILL be sand. You just gotta deal with it!" LOL.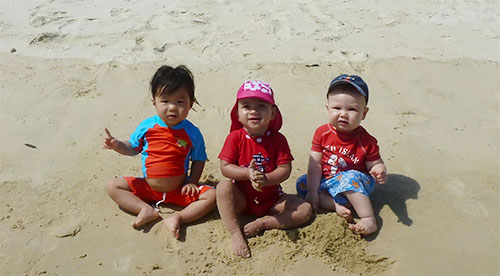 The area is simply perfect for a playdate, we all unanimously agreed. It's utterly EXHAUSTING looking after a young child and swimming with them etc, but it's worth it because they really had SO much fun. Plus, it's a great way to use up all their excess energy – Hunter totally zonked out in the car on the way home.
We all liked it so much we're already planning our next visit there!